Irene Likely Dented Auto, Retail Sales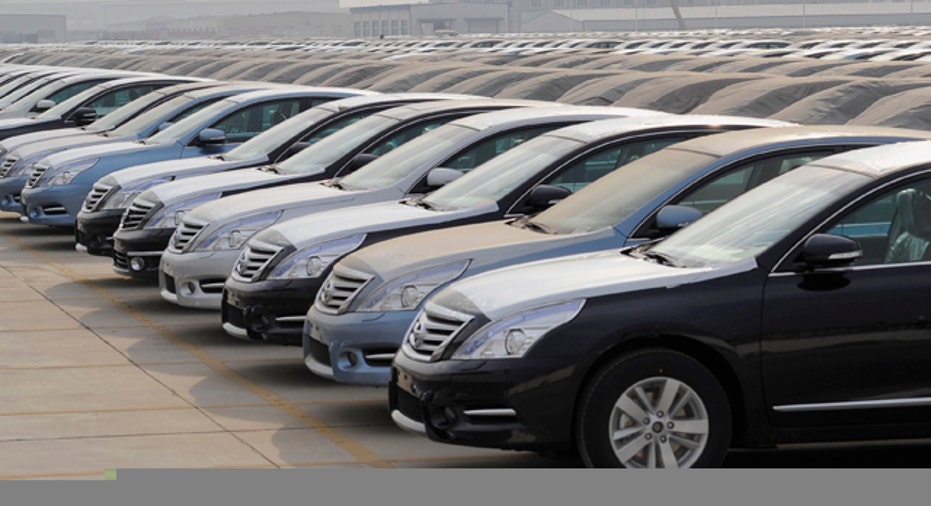 Hurricane Irene hit the U.S. East Coast at the most inopportune time for many businesses, keeping millions of shoppers away from stores and auto dealerships during what should have been a busy weekend.
Irene struck a wide area from North Carolina up to Vermont, inflicting damage on the August sales results that automakers and many big U.S. retailers are set to report later this week.
The weight of low consumer confidence, the stock market and low inventories of Toyota Motor Corp and Honda Motor Co vehicles are the key reasons auto analysts expect U.S. new vehicle sales to fall in August from July or be flat at best.
Still, analysts predict a 5.2 percent increase from August 2010, though that tally was made before the weekend's storm shut many East Coast auto dealerships.
``What's concerning to us is a huge percentage of sales come in the last weekend or the last week of the month so it hit at that really crucial time,'' said Edmunds.com analyst Michelle Krebs. ``The good news is that sales are better than May and June.''
The storm also forced stores like Macy's Inc and TJ Maxx in New York to close over the weekend, when people are more likely to be shopping.
A tally issued by Thomson Reuters Monday found that analysts expect the 25 retailers in its index -- including Costco Wholesale Corp, Target Corp J.C. Penney Co Inc and Saks Inc -- to report a 4.7 percent increase in August sales at stores open at least a year, a measure known as same-store sales.
The chains that report monthly sales represent only about 10 percent of retailers, and the storm affected roughly 15 percent of the U.S. population, said Craig Johnson, president of Customer Growth Partners, who lost power at his Connecticut home early Sunday.
``There will be a few retailers that will use the hurricane as an excuse for poor performance, but these are some of the same people who have been performing poorly for months now,'' he said. ``Gap's numbers are going to be lousy this month, Aeropostale's will not be good, but they were bad before the storm.''
AUTO SALES UP -- AND DOWN
As much as a fifth of U.S. auto sales are often generated in states affected by Irene, said Paul Taylor, chief economist with the National Automotive Dealers Association. And in those states, August sales will likely be down about 10 percent.
A bigger problem related to Irene may hurt September sales as well, Taylor said.
``The real issue is going to be flooding,'' he said.
The average forecast of 44 economists surveyed by Reuters was 12.1 million vehicles were sold on an annualized basis, up from 11.5 million a year ago, but off slightly from 12.2 million in July.
Honda appears to be struggling the most. Edmunds.com and TrueCar.com expect Honda's sales for August to drop at least 22 percent to 25 percent from last August, and for Toyota's sales to fall at least 11 percent to 14 percent.
They show General Motors Co August sales up 20 percent, Ford Motor Co up 12 percent to 14 percent, Chrysler Group LLC up 21 percent to 22 percent and Nissan Motor Co up 16 percent to 22 percent. Chrysler is under the management of Italy's Fiat SpA .
SCHOOL DAZE
Retailers that sell back-to-school items likely felt Irene's pinch as the storm essentially shut down malls on a weekend when parents normally shop for clothes and notebooks, not bottled water and flashlights.
``This is a major weekend of sales that were planned, but that won't happen, in one of the most densely populated regions,'' said Joel Bines, a managing director of consulting firm AlixPartners.
The damage could take 1 percentage point off August same-store sales, said Bines, adding that leftover merchandise will likely be discounted, damaging gross margins.
Department stores like Penney and Macy's and clothing chains like Gap Inc and Aeropostale Inc are seen as most exposed to a slowdown.
Most retailers' monthly reporting periods ended Saturday, meaning the pain of Sunday's missed sales will carry over into September's tally. Chains that report monthly sales and are heavily exposed to the East Coast include BJ's Wholesale Club Inc and TJX Cos Inc.
Home improvement chains like Home Depot and supermarkets like Supervalu likely got a boost that will continue as people pump water from their basements and focus on repairs.
However, those chains as well as others such as Wal-Mart Stores Inc, do not report monthly sales.
A large portion of back-to-school sales, retailers' second-most important season after the winter holidays, could be lost for good, especially if it takes time for the transportation infrastructure to get back in place.
``There are millions of dollars in economic activity and productivity that were lost and simply will not and can not be recouped,'' said weather tracking firm Planalytics. (Reporting by Phil Wahba in New York, Bernie Woodall in Detroit and Jessica Wohl in Chicago. Writing by Jessica Wohl. Editing by Robert MacMillan)