Iran Losing $3B a Month Due to Oil Sanctions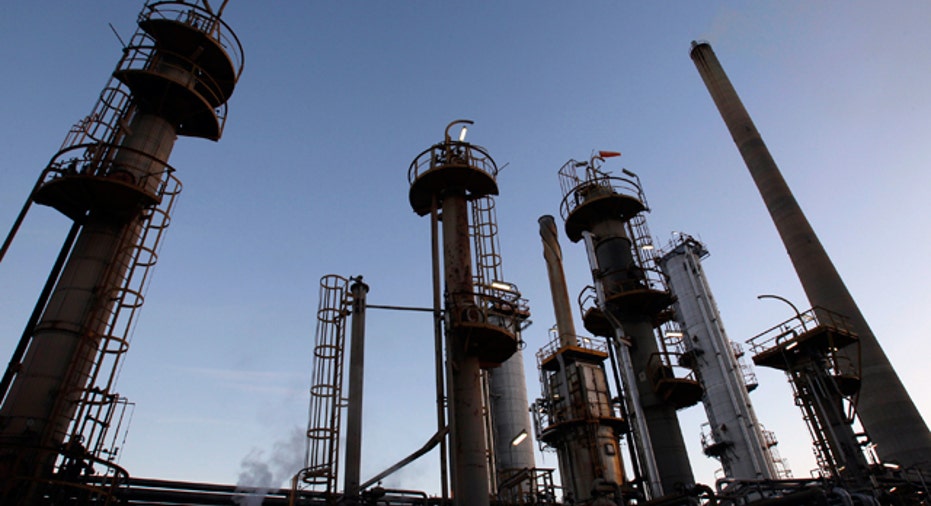 Iran will see its July oil exports more than halved from regular levels seen last year because tough new Western sanctions are stifling flows and costing Tehran more than $3 billion in lost revenue per month.
Declining oil exports, the lifeblood of the Iranian economy, will increase Tehran's struggle to contain spiraling inflation and mounting unemployment amid its standoff with the West over its nuclear program.
"They will eventually have to close down production. Right now it seems very unlikely that they will get any relief from sanctions any time soon," said an executive with a Western oil firm with a long history of dealing with Iran.
Exports in July will be a maximum of 1.1 million barrels per day (bpd), said an industry source familiar with Iran's monthly shipping plans and who declined to be named due to the sensitivity of the matter.
Iranian exports have declined steadily from the 2.2 million bpd average in 2011, as its oil buyers cut imports to comply with U.S. and European Union sanctions imposed due to concerns the country is attempting to build a nuclear bomb.
Iran says its nuclear activities are peaceful.
It was estimated to have shipped between 1.2 million and 1.3 million bpd in June, industry sources said last month.
But actual July exports could be even lower as top buyer China disputes freight costs with Iran's top tanker company, delaying the loading of cargoes set to flow east.
India, Iran's second-largest oil buyer, could also reduce July loadings as Iran struggles to find tankers of the size Indian refiners require.
Japan and South Korea, among Iran's top five buyers, have halted all Iranian imports this month due to complications with shipping insurance, also sanctioned by the EU.
Japan is expected to resume buying this year. It has been granted exemption from U.S. sanctions last month after having already steeply reduced purchases.
If Iran exported 1.1 million bpd in July, it would mean the country's budget losing around $3.4 billion revenue this month compared with a year ago, when exports amounted to 2.2 million bpd and Brent oil prices stood at around $110 versus $100 today.
Iranian oil usually sells at a discount of several dollars to benchmark dated Brent.
DWINDLING STORAGE SPACE
As sales fall, Iran has been forced to store its unwanted crude on tankers in the Gulf and cut production to an estimated 2.95 million bpd, the lowest in nearly a quarter of a century, as it runs out of onshore and offshore storage capacity.
In April, shipping sources said Iran had been forced to deploy more than half its fleet to store oil at anchorage in the Gulf, equating to 33 million barrels.
The country is expected to store at least a further 8.3 million barrels this month, double the amount in June, the source familiar with the shipping plans said.
But as it stores more crude, it may struggle to complete deliveries to Asian customers, who request Iran makes deliveries on its own tankers.
The Islamic Republic is expected to load a maximum of 890,000 barrels per day for its top Asia buyers, the source said, down 40 percent from the 1.48 million bpd taken during the same period last year.
China was scheduled to take a maximum of 492,000 bpd for July loading and India some 300,000 bpd at most.
Japan will load around 98,000 bpd for mid-August delivery, industry sources said. In Europe, Turkey and Italy were the only countries which continue to import Iranian oil after the start of the EU embargo.
Turkey is buying around 160,000 bpd of oil from Tehran, down about a fifth from last year's average. Italy was exempted from EU sanctions because it is owed about $1 billion by Iran and South Africa is also continuing imports.
This week, Kenya emerged as the potential buyer of up to 80,000 bpd of Iranian oil, but quickly cancelled the deal under pressure from Washington and Brussels.