Iran asks OPEC to 'refrain' from unilateral production hikes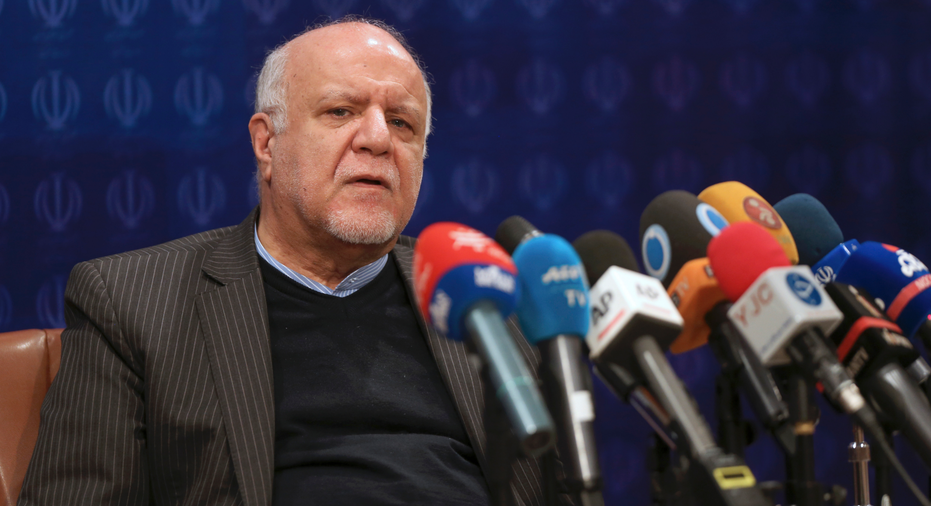 Iran on Sunday asked fellow OPEC members to "refrain from any unilateral measures" to increase oil production beyond the 1 million additional barrels of crude a day it already agreed to, a warning to Saudi Arabia after President Donald Trump said the kingdom would increase production.
The Iranian warning, in a letter to the United Arab Emirates' energy minister, comes as Tehran faces a U.S. push to get its allies to stop buying its oil as part of Trump's decision to pull America from the nuclear deal with world powers.
Meanwhile, Iran's first vice president said the country's private sector will be able to buy and export crude oil under a new plan to combat U.S. sanctions.
Iranian Oil Minister Bijan Zanganeh wrote to Emirati Energy Minister Suhail Mohamed al-Mazrouei, who now is serving as OPEC's president. The letter, published by the Iranian Oil Ministry's SHANA news agency, did not directly name Saudi Arabia, Iran's Mideast rival, but the ultraconservative kingdom was clearly its target.
"OPEC decisions by no means warrant any action by some of its member countries in pursuit of the call for production increase by U.S., politically motivated against Iran," Zanganeh wrote. "As we are all in agreement to depoliticize our efforts in the OPEC, we should not let others take politicized measures targeting OPEC's unity and independence."
Members of the Organization of the Petroleum Exporting Countries cartel led by Saudi Arabia and non-cartel members agreed this month to pump 1 million barrels more crude oil per day, a move that should help contain the recent rise in global energy prices.
But on Saturday, Trump wrote on Twitter that he had received assurances from King Salman of Saudi Arabia that the kingdom will increase oil production, "maybe up to 2,000,000 barrels" in response to turmoil in Iran and Venezuela.
Saudi Arabia acknowledged the call took place, but mentioned no production targets. Saudi Arabia currently produces some 10 million barrels of crude oil a day. Its record is 10.72 million barrels a day
In a statement issued Saturday night, the White House seemed to walk back Trump's tweet.
"King Salman affirmed that the kingdom maintains a 2-million-barrel-per-day spare capacity, which it will prudently use if and when necessary to ensure market balance and stability, and in coordination with its producer partners, to respond to any eventuality," the statement said.
Oil prices have edged higher as the Trump administration has pushed allies to end all purchases of oil from Iran following the U.S. pulling out of the 2015 nuclear deal. Prices also have risen with ongoing unrest in Venezuela and fighting in Libya over control of that country's oil infrastructure.
The deal allowed Iran to sell its crude oil again on the international market, a major cash infusion for its anemic economy, long hobbled by international sanctions.
Meanwhile Sunday, Iran's first Vice President Eshaq Jahangiri said his country's crude oil will be available on Iran's domestic stock market for private companies to buy and export. He did not offer specifics for the plan.
"Our attempt is to defeat U.S. policies in the sale of oil and we are pretty sure we will sell our oil as much as we need," he said.
He also mocked the U.S. for "begging the Saudis" to increase oil production to drive down rising global oil prices.
"If any country attempts to take Iran's place in the oil market in this battle, we will consider it a big treachery to the Iranian nation and the world community and they will surely pay for this betrayal someday," Jahangiri said, without elaborating.
___
Associated Press writer Jon Gambrell in Dubai, United Arab Emirates, contributed to this report.