IPhone Sales Bolster Apple's Revenue, Shares Rise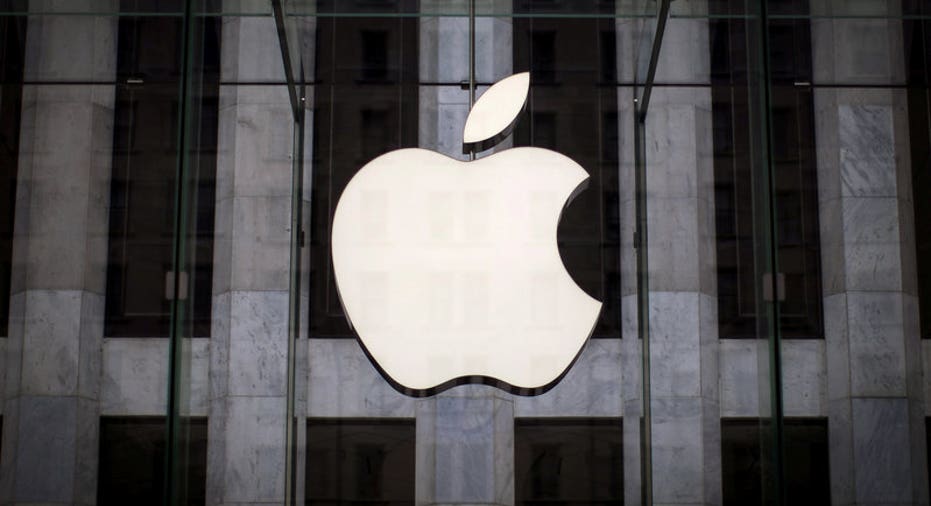 Apple  said demand for its iPhone 7 helped deliver record revenue, ending three consecutive quarters of declines, but the new device failed to lift profitability as margins came under pressure.
While the iPhone 7 didn't post the double-digit increases of predecessors in its first full quarter on the market, Apple said sales of the new model helped lift total iPhone shipments 5% to a record 78.2 million during the three months through December. The phone, which accounts for two-thirds of Apple's sales, helped boost revenue 3% to $78.4 billion.
Profit in the quarter fell 2.6% to $17.9 billion, or $3.38 a share. Analysts surveyed by Thomson Reuters had expected earnings of $3.22 a share and $77.4 billion in revenue for the quarter.
Shares of the company rose 2.8% to $124.79 in after-hours trading.
The results for Apple's fiscal first quarter follow one the company's poorest performances in years as it missed internal revenue goals in its latest fiscal year for the first time since at least 2009, leading to a pay cut for Chief Executive Tim Cook .
Apple's modest increase in iPhone sales in the latest quarter came even as its biggest rival, Samsung Electronics, issued a recall for its Galaxy Note 7 after some devices caught fire. But sales of Samsung devices remained strong, particularly in the U.S., where they claimed a 29% share of smartphone sales in the quarter compared with Apple's 31% share, according to consumer analytics firm Kantar Worldpanel.
Apple benefited from rising demand for its more expensive iPhone 7 Plus. The company sold an estimated 24.5 million units of the larger device, a 55% increase from a year ago, according to Cowen & Co., as consumers opted to pay $120 more for features such as the dual-camera system it offered that is unavailable in the basic iPhone 7.
Sales of the 7 Plus helped lift the iPhone's average selling price in the latest period to a record high of $695 from $691 a year ago, the company said.
"In a market that's saturated, and a market that's 10 years old, they're able to increase prices and sell at twice the price point of any competitor on average," Horace Dediu, founder of market research firm Asymco, said ahead of the results. "We all expect and have been trained to expect a home run, but...recent history shows this company has kept growing without home runs."
Apple's gross profit margin, a closely watched measure of profitability, narrowed to 38.5% from 40.1% a year ago as new iPhone features like longer battery life and more memory increased costs. Over the past year, the company has pushed suppliers to cut component costs to protect its margins as iPhone shipments stagnate. More recently, it filed lawsuits in the U.S. and China against Qualcomm , challenging the chip makers' patent fees, which amount to as much as 5% of the average price of an iPhone.
Greater China, which includes China, Hong Kong and Taiwan, continues to be a sore spot for Apple. It said sales in the market fell 12% to $16.2 billion in the quarter. Apple has lost market share to less expensive smartphones from local rivals like Oppo Electronics and Huawei Technologies, according to Kantar Worldpanel.
Services like Apple Pay, Apple Music and the App Store continue to be a growth engine for the company. Collectively, they accounted for $7.2 billion, an 18% increase from a year ago and nearly three times the size of Netflix Inc. during the same period.
Apple's other products failed to deliver similar growth. Mac sales rose just 1% despite the introduction of the new MacBook Pro in November with special features like a touch bar. iPad unit sales declined 19% to 13,081 units, extending its prolonged quarterly slump.
Under Mr. Cook, Apple has quadrupled its research and development spending as it looks to find new areas of growth. The company has been working on autonomous vehicles and hinted at its interest in augmented reality, but its secrecy makes it difficult to predict if or when new products would debut that could ease reliance on iPhone sales.
Apple projected revenue of $51.5 billion to $53.5 billion in the current quarter, compared with $50.6 billion in the same period a year earlier and analysts' expectations of $53.79 billion, according to Thomson Reuters. The company projected gross margin of 38% to 39% in the current period.
Write to Tripp Mickle at Tripp.Mickle@wsj.com