iPhone 8 Could Bring Good News to Qorvo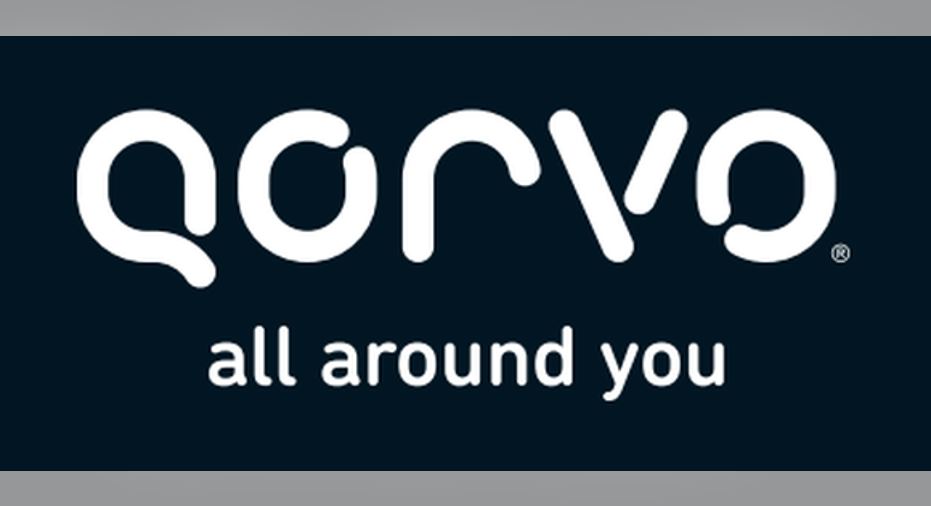 Shares of semiconductor specialist Qorvo (NASDAQ: QRVO) have shot up roughly 35% this year, perhaps in part because of predictions that its place in the next iPhone could substantially boost its revenue. Investors seem to have forgotten that the chipmaker in February issued terrible guidance for the quarter that ended in March (its fourth quarter), possibly due to market share losses to Skyworks Solutions (NASDAQ: SWKS) that led to a revenue slowdown.
Non-GAAP numbers.
Qorvo is set to report fourth-quarter results on May 3. Here's what investors should expect from its upcoming earnings.
The headline numbers
Wall Street expects $0.81 per share in earnings from Qorvo on revenue of $631 million, in line with the company's guidance. Analysts were originally expecting $719 million in revenue, but were forced to dial down expectations thanks to a delay in smartphone production by some of Qorvo's key customers.
Image source: Qorvo.
Qorvo's earnings, however, are expected to decline from $1.04 per share in the prior-year period to $0.81 per share in the just-ended quarter, despite an improvement in its revenue. This isn't surprising as the company expects its gross margin to drop 4 percentage points year-over-year, while operating expenses could go up 5% on a quarter-to-quarter basis.
Evidently, Qorvo is present a tough year-over-year comparison in its fourth-quarter report, though it should at least meet Wall Street expectations. Investors, however, will be more concerned with the outlook.
Gauging the outlook
It's estimated that Qorvo gets a third of its revenue from Apple, though the company does not name its largest customer. The upcoming iPhone 8 has sparked lots of speculation and JPMorgan analyst Bill Peterson believes Qorvo will benefit from both higher dollar content in the next iPhone and stronger unit sales.
More specifically, Mizuho analysts forecast 120 million of the next iPhone in 2017 as compared to 89 million units of the previous generation, opening up a bigger revenue opportunity for Qorvo. It's estimated that the company gained 8% dollar content in the previous iPhone, to $4 per unit, so similar chip content in the upcoming iPhone could boost its revenue by $124 million if the 120 million estimates proves true.
Qorvo's outlook could be stronger if it manages to increase its chip content in the upcoming iPhone, which is estimated to possibly come out in September. But it faces stiff competition from Skyworks and has limited pricing power, so investors shouldn't raise their hopes too much.
Meanwhile, Qorvo is going to supply chips to the North American version of the recently introduced Samsung Galaxy S8. This could be a big deal for the chipmaker, as Samsung was reportedly selling more units of the Galaxy S7 last year than the Apple flagship at that time.
Samsung has reportedly presold over 1 million Galaxy S8 units already, witnessing a 40% jump in preorders for its latest flagship as compared to the fiasco-ridden Note 7. The Korean smartphone giant believes that it can sell a total of 60 million units of the latest Galaxy twins, which should help Qorvo deliver a stronger outlook as the Galaxy S8 production ramp-up gathers momentum.
Analysts, however, aren't too enthusiastic about Qorvo's next-quarter guidance; they expect its revenue to remain flat year-over-year. But potentially strong sales of the latest Samsung flagship and iPhone builds this year could boost its outlook.
In fact, Qorvo management is quite confident that business will pick up dramatically in the second half of the fiscal year, helping it achieve double-digit growth despite a weak start. According to CEO Robert Bruggeworth, on the February earnings call [transcript via Seeking Alpha]:
Therefore, it won't be surprising if Qorvo delivers a better-than-anticipated outlook for the coming quarter.
10 stocks we like better than QorvoWhen investing geniuses David and Tom Gardner have a stock tip, it can pay to listen. After all, the newsletter they have run for over a decade, Motley Fool Stock Advisor, has tripled the market.*
David and Tom just revealed what they believe are the 10 best stocks for investors to buy right now... and Qorvo wasn't one of them! That's right -- they think these 10 stocks are even better buys.
Click here to learn about these picks!
*Stock Advisor returns as of April 3, 2017
Harsh Chauhan has no position in any stocks mentioned. The Motley Fool owns shares of and recommends Apple and Skyworks Solutions. The Motley Fool has the following options: short August 2017 $87 calls on Skyworks Solutions and short August 2017 $85 puts on Skyworks Solutions. The Motley Fool has a disclosure policy.