Investors Take a Shine to Real Estate Stocks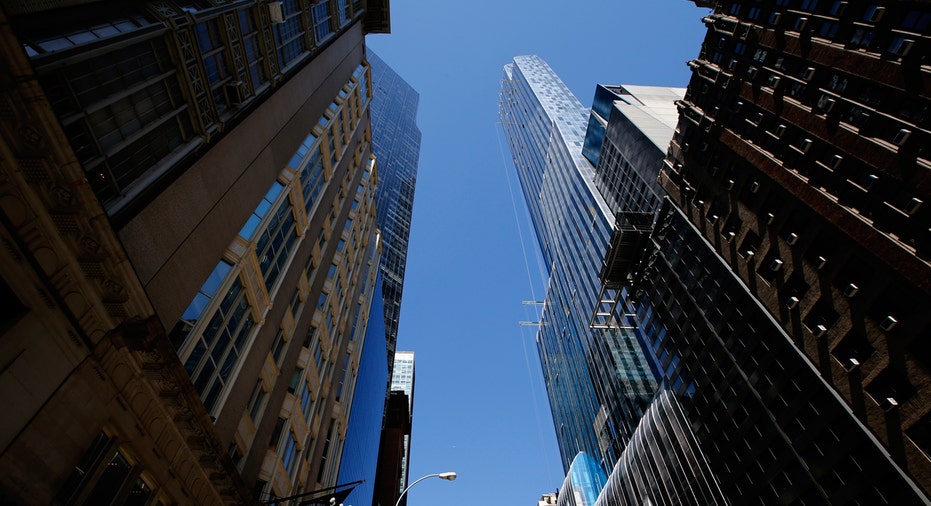 Equities recovered from a slight pullback and stuck to range bound trading for most of September, but investors still piled into stocks as traders positioned for continued growth ahead.
The Real Estate Select Sector SPDR Fund (NYSE:XLRE) stood out in September, gaining $3.2 billion in net inflows for the month, according to ETF.com. But the sudden influx in assets may be deceptive as a good chunk of the huge inflows were due to a special dividend that spunout real estate investment trusts from the broader financials sector.
As we have previously told investors prepping for a big change to a popular financial ETF, the Financial Select Sector SPDR (NYSEArca: XLF) was reconstituted to remove real estate companies from the financial sector, except for mortgage REITs in response to the S&P Dow Jones Indices' changes to index constituents of the benchmark. XLF investors who held onto shares going into the the changes were issued a special dividend comprised of shares of XLRE.
Investors continued to pile into large-cap U.S. stocks over September. For instance, among the most popular ETFs of the month, the Vanguard 500 Index (NYSEArca: VOO) attracted $1.4 billion in  net inflows, iShares Russell 1000 Value ETF (NYSEArca: IWD) saw $1.2 billion in inflows and iShares Core S&P 500 ETF (NYSEArca: IVV) added $665 million. Large-cap U.S. stocks typically experience greater attention during more uncertain market conditions. On the other hand, the SPDR S&P 500 ETF (NYSEArca: SPY) saw $3.9 billion in outflows, which suggests that institutional traders are trimming their exposure to U.S. stocks while smaller long-term investors have been shifting into the cheaper IVV and VOO options.
The Vanguard FTSE Emerging Markets ETF (NYSEArca: VWO), brought in $982 million in net inflows and the iShares Core MSCI Emerging Markets ETF (NYSEArca: IEMG) attracted $709 million.
Emerging market ETFs continued to bring in inflows as a stabilizing global economy, notably a steadier China, helped diminish some of the cyclical headwinds and improved the near-term outlook for many developing countries. Global trade and manufacturing activity have also picked while commodity prices improved, contributing to more favorable outlook for the emerging market business cycle and corporate earnings outlook. Moreover, emerging market valuations look attractive relative to developed markets after hitting a multi-year low in late 2015 and settled at a lower level.
The August sell-off in gold miners may have contributed to the $1.1 billion in inflows for the VanEck Vectors Gold Miners ETF (NYSEArca: GDX) as traders saw a buying opportunity after a pullback. However, the play may have been premature as gold assets, notably miners, plunged over the past few days.
Furthermore, the SPDR S&P Oil & Gas Exploration & Production ETF (NYSEArca: XOP) saw $749 million in inflows. Oil and gas exploration and production companies have been among the worst off during the crude oil sell-off. With the Organization of Petroleum Exporting Countries signalling a potential supply ceiling, oil and energy investments have rallied.
Meanwhile, ETF investors shifted out of foreign developed markets. Among the least popular ETFs of September, the Deutsche X-trackers MSCI EAFE Hedged Equity ETF (NYSEArca: DBEF) experienced $2.1 billion in net outflows, iShares MSCI EMU ETF (NYSEArca: EZU) saw $766 million in outflows, iShares MSCI EAFE ETF (NYSEArca: EFA) lost $672 million, Vanguard FTSE Europe ETF (NYSEArca: VGK) shrunk by $648 million, iShares Currency Hedged MSCI EAFE ETF (NYSEArca: HEFA) saw $477 million in redemptions and WisdomTree Europe Hedged Equity Fund (NYSEArca: HEDJ) lost $468 million.
Financial sector ETFs also took a hit, with Financial Select Sector SPDR (NYSEArca: XLF) losing $1.3 billion and the Vanguard Financials ETF (NYSEArca: VFH) shrinking by $896 million, but the outflows may have been impacted by index changes to the status of real estate investment trusts.
The opinions and forecasts expressed herein are solely those of Tom Lydon, and may not actually come to pass. Information on this site should not be used or construed as an offer to sell, a solicitation of an offer to buy, or a recommendation for any product.
This article was provided by our partners at ETFTrends.