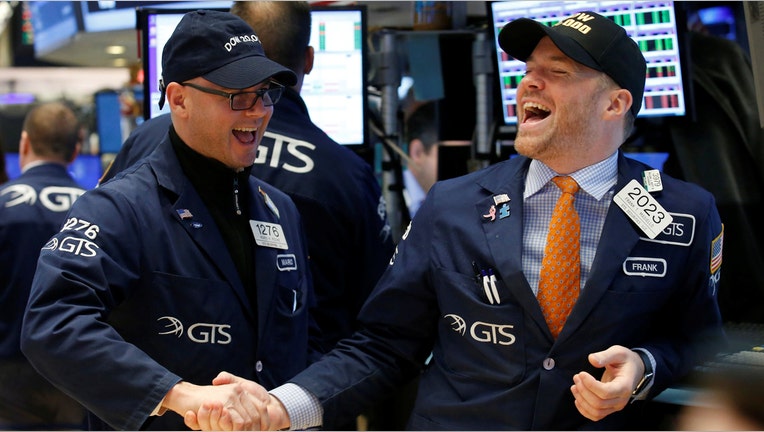 Investors pumped up their risk in the latest week, delivering U.S.-based stock funds their fifth straight week of net cash, Investment Company Institute data showed on Wednesday. The euphoria comes as the Bull Market turns eight years old on Thursday with the S&P 500 rising from a low of 676.53 hit on March 9, 2009 to 2362.98 at the close.
Stock mutual funds and exchange-traded funds in the United States attracted $9.1 billion, while bond funds gathered $9.7 billion, the trade group's data showed. The data covers the week ended March 1, which was capped by a buying spree that pushed the Dow Jones Industrial Average past the 21,000 mark for the first time as investors took a brighter view of economic growth prospects after U.S. President Donald Trump's first speech to Congress.
"We continue to see investors position for a bull market that both ages and rages at the same time, all in an environment where monetary policy is attempting to hand the baton off to fiscal stimulus," said Matt Bartolini, head of SPDR Americas Research at State Street Global Advisors. U.S. Federal Reserve officials have increasingly suggested they may consider raising interest rates as early as the monetary policy meeting scheduled for next week, while Trump has touted policies including tax cuts and infrastructure spending. "If there is any slippage in this delicate relay race of monetary policy handing the baton off to fiscal stimulus, the next leg of the rally may be a bit of an uphill climb," said Bartolini.
For now, investors are shouldering more risk. U.S.-based equity funds that invest domestically attracted $5.8 billion, while those invested abroad took in $3.4 billion in their 13th consecutive week of inflows. Investors also added cash to U.S.-based taxable-bond funds, a category including Treasuries and corporate debt, for the 13th straight week. Those funds took in $9.5 billion in the latest week.
(Reporting by Trevor Hunnicutt; Editing by Nick Zieminski)