Investors Look Beyond Greece, Don't Like What They See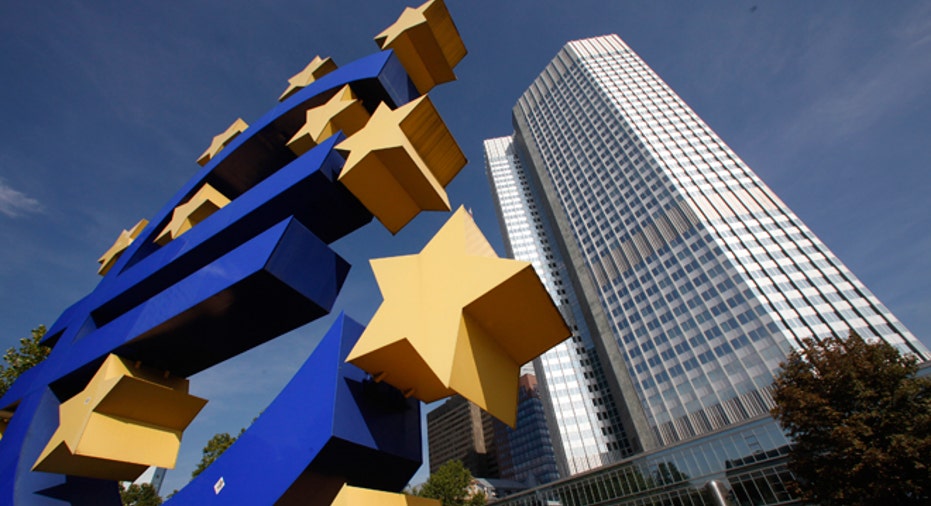 A victory Sunday -- barely -- for the pro-austerity party in Greece was not enough to convince global investors on Monday that Europe's economic troubles are over.
A short-lived rally in European stock markets has given way to losses in the U.S. as fears that Greece's election results are no remedy for significant fiscal problems elsewhere in Europe -- primarily in Spain and Italy.
"While Greek euro exit fears have thus eased, this outcome does little to alleviate the weak fundamentals that currently weigh on Spain and Italy," Michala Marcussen, strategist at Societe Generale, said in a research note.
The Dow Jones Industrial average fell 34.06, or 0.27%, to 12,733.11 in midday trading. The S&P 500 was also trading lower at 1,341.66, while the tech-heavy Nasdaq Stock Market traded higher.
Securities markets are rattled in part because borrowing costs soared higher Monday for Spain and Italy. Spain's key 10-year government bond yields rose 22 basis points to 7.14%, the highest level in a decade and higher than the rate at which Greece, Ireland and Portugal were forced to seek international bailouts. Italian 10-year bond yields rose 15 basis points to 6.08%.
Higher borrowing costs brought on because investors believe Spain and Italy pose greater risks only serve to exacerbate an already bad situation in these countries. Already deeply in debt, Spain and Italy need to borrow money by issuing bonds just to pay down the debts they've already accrued. If that becomes too expensive, both countries – much like their Mediterranean neighbor Greece – face the threat of default.
Defaults by Spain and Italy would have a devastating effect on Europe and ultimately the rest of the global economy.
Spain Wants Help From European Central Bank
Greek voters on Sunday went to the polls and by slim margins supported parties that have signed on to the terms of a bailout that calls for further austerity measures. An opposition party, Syriza, that pledged to reject more budget cuts and demand renegotiated bailout terms, failed to gain majorities.
Had Syriza taken control of the Greek parliament it was widely believed that Europe, led by economic powerhouse Germany, as well as the so-called European Troika -- the European Union, the European Central Bank and the International Monetary Fund -- would have cut off funding to Athens. Such a move would have in effect cut Greece out of the 17-member eurozone.
Market analysts ahead of Sunday's elections had predicted dire results if Syriza had won, not least a potential run on Greek banks on Monday and a broad stock market selloff based on panic. A win for the pro-austerity New Democracy party was supposed to raise optimism that Greece is serious about getting its fiscal house in order. A defeat of the anti-austerity crowd was supposed to lead to a big market rally.
But that hasn't happened.
"The election outcome provides some respite, although this will only be temporary. The government will be weak, and will face criticism from the opposition and public, as well as strong pressure from lenders to adhere to the agreed terms of the bailout. Its sail through parliamentary waters will not be easy," said IHS Global Insight analyst Blanka Kolenikova.
Indeed, Syriza has vowed to keep up its fight against additional austerity measures, and economic conditions in Greece are expected to worsen in the coming months. With Greek unemployment soaring above 20% (and over 50% for workers between the ages of 14 and 24) dissatisfaction with political leaders will certainly grow, making Syriza's message that much more palatable.
Meanwhile, Spain on Monday sought help from the European Central Bank to stave off a crisis of its own that also threatens European stability.
The future of the single currency eurozone is at stake if investors continue to use market forces to drive up Spain's borrowing costs while easing the costs for healthy countries such as Germany, Spain's Treasury Minister Cristobal Montoro said during a budget hearing before the Spanish' Senate, according to a Reuters report..
"The ECB must respond firmly with reliability to these market pressures that are still trying to derail the joint euro project," he said.