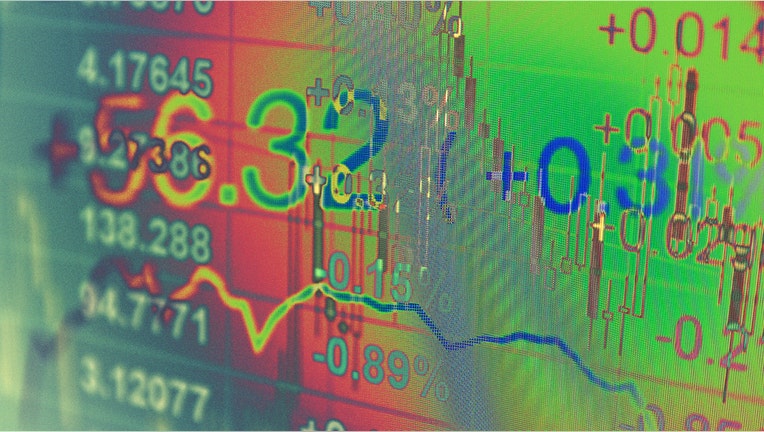 Individual exchange traded funds attracted heavy inflows and surprisingly low outflows over February relative to the previous month, revealing ETF investors' growing demand for risk assets.
For instance, the iShares iBoxx $ Investment Grade Corporate Bond ETF (NYESArca:LQD) was the most in demand ETF investment of the past month, attracting $2.8 billion in net inflows, according to XTF data. Additionally, among the top ten most popular ETFs of the month, the Vanguard Short-Term Corporate Bond Index (NYSEArca:VCSH) added $1.1 billion.
The iShares Core MSCI Emerging Markets ETF (NYSEArca:IEMG) also continued to attract inflows, bringing in $2.5 billion in net inflows. Investors may be looking at this cheap EM option as a way to gain access to emerging markets where valuations are much lower than the loftier prices in U.S. markets, especially after the recent Trump-induced rally.
The SPDR Gold Shares (NYSEArca:GLD) saw $1.7 billion in inflows on increased safe-haven demand as some wary investors turned to the hard asset on speculation that President Donald Trump's policies may not move forward in a timely fashion.
The Health Care Select Sector SPDR (NYSEArca:XLV) may have also enjoyed a valuation bump, adding $1.5 billion in inflows over the past month, as investors looked for cheaper segments of the market. Healthcare ETFs may also do well in the late-cycle economic phase ahead. The defensive play is less economically sensitive and may do well in an aging bull market.
The other popular sector play, he Financial Select Sector SPDR (NYSEArca:XLF), saw $1.2 billion in inflows. The financial sector has been gaining momentum on increased interest rate hike speculations and hopes that Trump would backtrack on more draconian regulations in the wake of the financial depression.
The iShares Core S&P 500 ETF (NYSEArca:IVV) experienced $1.3 billion in net inflows, which is surprising given the SPDR S&P 500 ETF (NYSEArca:SPY) was among the least popular plays of the past month after seeing $283.7 million in outflows. The shift to IVV suggests that long-term investors may be looking at the iShares options due to its cheaper expense ratio, or the losses in SPY, which has traditionally been the go-to tactical tool for large traders, may reflect the increased desire for profit taking after the recent record-setting gains. Although, it is probably the later reason given that the SPDR Dow Jones Industrial Average ETF (NYSEArca: DIA) also saw $921.6 million in outflows, even after the record-breaking consecutive streak rally in the Dow Jones Industrial Average.
The broad Vanguard FTSE Developed Markets ETF (NYSEArca:VEA) saw $1.3 billion in inflows and the Vanguard Total Stock Market Index ETF (NYSEArca:VTI) also brought in $1.2 billion.
Lastly, the iShares Core S&P Small-Cap ETF (NYSEArca:IJR) added $1.1 billion, which is also surprising since the iShares Russell 2000 ETF (NYSEArca:IWM) was the most hated ETF of the past month after losing $1.6 billion in outflows. Again, short-term traders may have engaged in profit taken with IWM or long-term investors may have turned to IJR as a cheaper option for small-cap exposure.
On the sell side, individual ETF outflows have been relatively sparse, compared to the previous month. For instance, the iShares MSCI Japan ETF (NYSEArca:EWJ) lost $430.3 million and iShares iBoxx $ High Yield Corporate Bond ETF (NYSEArca:HYG) shrunk by $342 million.
The low-vol factor also went out of favor in a bullish February, with the iShares MSCI USA Minimum Volatility ETF (NYSEArca:USMV) seeing $330.5 million in outflows and iShares Edge MSCI Min Vol Global ETF (NYSEArca:ACWV) losing $309 million.
Furthermore, conservative fixed-income asset categories lost ground with $303.9 million pulled from the iShares S&P National AMT-Free Muni Bond ETF (NYSEArca:MUB) and $284.3 million yanked out of the iShares 7-10 Year Treasury Bond ETF (NYSEArca:IEF).
Lastly, the iShares MSCI Mexico Capped ETF (NYSEArca:EWW) experienced $264.3 million in outflows, despite the recent rebound in Mexican equities. Traders may have been taking profits while they can as the markets still anticipate Trump's administration to adhere to a protectionist and restricted immigration stance.
This article was provided courtesy of our partners at etftrends.com.