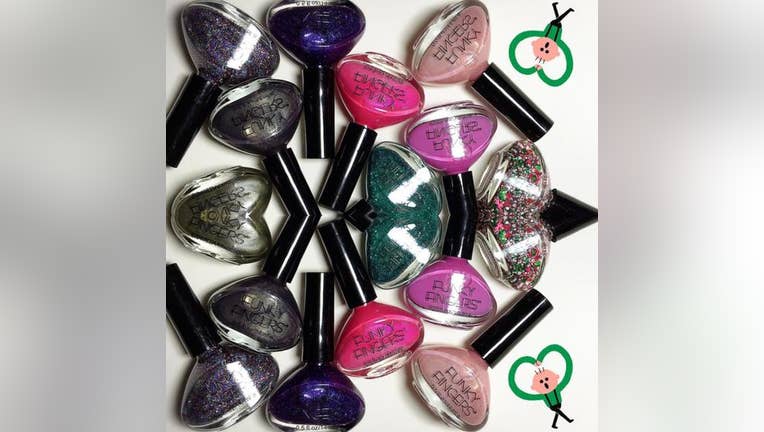 Stocks fell for a second straight trading session on Wednesday, following seven consecutive up days. By the closing bell, the Dow Jones Industrial Average had lost 80 points, or 0.4% and the S&P 500 shed 13 points, or 0.6%, to slip back into negative territory on the year.
Retailing stocks were in focus, as Dow giant Nike and discount specialist Five Below each saw large price swings following their quarterly earnings announcements.
Nike posts strong quarterly earningsNike posted the biggest percentage-point drop on the Dow, falling 4% in the wake of the footwear giant's fiscal third-quarter earnings report. Profits surged 22% higher in Q3 to $0.55 per share, which beat consensus estimates by a wide margin. Revenue growth, at 8%, trailed the 9% that Wall Street analysts were forecasting.
Source: Nike.
That small miss aside, the retailer enjoyed a strong quarter as the Nike brand rose 15% (after exchange rate adjustments) thanks to double-digit growth across its geographic markets. The direct-to-consumer business improved by 29% as online sales spiked higher. "In the third quarter, Nike delivered robust and balanced growth across our expansive, powerful portfolio," CEO Mark Parker said in a press release.
The company's profitability held steady at 46% of sales rather than post a slight decline, as management predicted last quarter. Gross margin benefited from higher prices and from growth in the profitable direct-to-consumer business, Nike explained.
Futures orders, which can be a good indication of demand, rose 12%, or just below the prior quarter's 15% rise. Yet Parker and his team left their full-year sales and profit outlook in place. They also said that while fiscal 2017 planning is still in the works, Nike should see reported revenue growth at a "high-single digit rate." Considering the stock was at an all-time high heading into this report, Wall Street was holding out for a more aggressive outlook from the sports apparel titan.
Five Below's double-digit growth targetAfter initially diving in response to surprisingly strong quarterly results, Five Below's stock jumped 7% higher after it revealed that revenue over the holiday-season period soared 24% thanks to a fast-expanding store base and a healthy 4% improvement in comparable-store sales. The discount retailer's $0.77 per share of earnings edged past the guidance that management issued in early January as well.
Source: Five Below.
"Our successful fourth quarter and full year 2015, particularly the all-important holiday season, was the result of strong execution against the key initiatives we prioritized in 2015," CEO Joel Anderson said in a press release.
The initiatives included developing new marketing campaigns, breaking ground on an additional distribution center, and selecting productive locations for new store openings, Anderson explained.
Five Below maintained its profitability over the intensely competitive holiday shopping season: Gross margin was unchanged at 40% of sales. That success helped the retailer book a 19% profit jump for the full year, to $1.06 per share.
Looking ahead, the company forecast accelerating comps growth next quarter as the coming fiscal year pushes Five Below into over $1 billion of annual sales. Longer-term, "we believe we will deliver against our average annual goal of 20% top-line growth," Anderson said, "along with greater than 20% bottom-line growth through 2020." That's an aggressive target that will require the company to stay ahead of fast-changing fashion trends, but these results suggest its achievable.
The article Investors Frowned at Nike Inc., Smiled at Five Below Inc. on Overall Down Day originally appeared on Fool.com.
Demitrios Kalogeropoulos owns shares of Nike. The Motley Fool owns shares of and recommends Nike. The Motley Fool recommends Five Below. Try any of our Foolish newsletter services free for 30 days. We Fools may not all hold the same opinions, but we all believe that considering a diverse range of insights makes us better investors. The Motley Fool has a disclosure policy.
Copyright 1995 - 2016 The Motley Fool, LLC. All rights reserved. The Motley Fool has a disclosure policy.