Investors Are Overlooking American Eagle Outfitters' Greatest Asset (Again)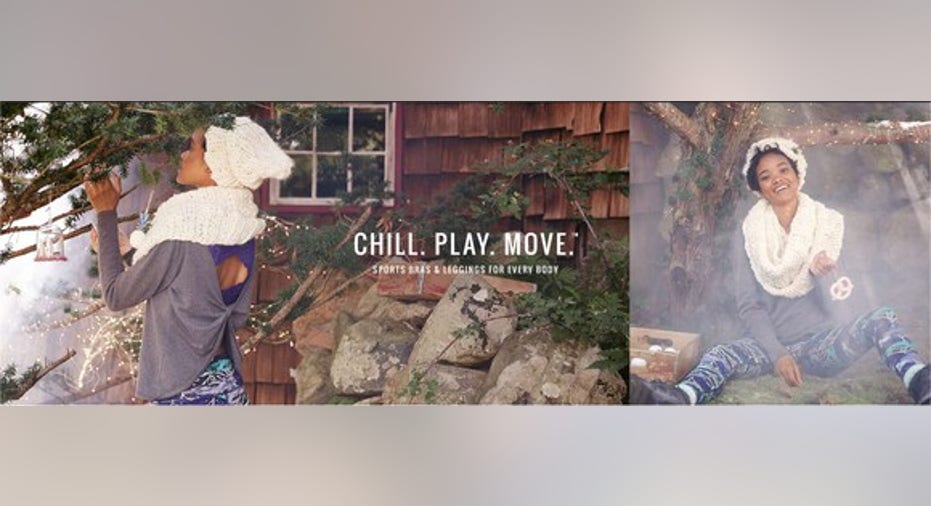 Shares of American Eagle Outfitters (NYSE: AEO) plunged nearly 13% on Nov. 30 after the apparel retailer posted soft guidance for the holiday quarter. During the third quarter, American Eagle's revenue rose2% annually to $940.6 million, comparable store sales improved 2%, and EPS grew 17% to $0.41 per share. Both top and bottom line figures matched -- but didn't beat -- analyst expectations. American Eagle's operating expenses fell, while both gross and operating margins improved.
Image source: American Eagle Outfitters.
However, American Eagle expects a "flat to low single digit increase" in comps for the fourth quarter, and for its EPS to drop 7%-12% annually to $0.37-$0.39 per share. While that outlook sounds weak, its EPS of $0.42 in the fourth quarter of 2015 included non-recurring gains of $0.07 per share from the sale of a distribution center and lower tax rates. Therefore, the clothing retailers fourth quarter earnings would actually represent 6%-11% growth from its adjusted EPS of $0.35 in the prior year quarter.
Many investors also overlooked the fact that Aerie, American Eagle's lingerie brand, posted a whopping 21% comps growth during the quarter. This indicates that Aerie still has plenty of room to grow before peaking, and is quickly becoming the company's greatest asset.
Why Aerie matters
American Eagle launched Aerie a decade ago to cater to 15 to 25-year-old female shoppers. In addition to lingerie, Aerie sells active apparel, loungewear, dormwear, sleepwear, and accessories. Its primary competitors are L Brands' (NYSE: L) Pink by Victoria's Secret and Gap's (NYSE: GPS) Gapbody.
Aerie stood out from that competition by branding itself as the "anti-Victoria's Secret" with its "Aerie Real" campaign two years ago. It featured models with all body types in its ad campaigns, refused to digitally retouch photos, and became thefirst national retailer to sponsor the National Eating Disorders Association (NEDA). Its #AerieReal social media campaign also gained considerable traction among young women.
Image source: Aerie.
Aerie only controls a low single-digit share of the lingerie market, compared toVictoria's Secret's 62% share, according to IBISWorld. But it's growing much faster -- simply compare Aerie's comps growth over the past year to Victoria's Secret's 1% compsdecline last quarter:
Comparable store sales growth by brand. Source: AE quarterly reports.
How American Eagle is nurturing Aerie's growth
Aerie's growth is impressive, but it's clearly struggling to offset the anemic growth of American Eagle's namesake brand, which has suffered from weak sales of men's apparel. To compensate, the company has been expanding Aerie's footprint at a faster rate than its namesake brand.
Last quarter, it opened six new Aerie locations and shuttered zero stores, but opened just four new American Eagle locations while closing three. American Eagle expects to finish the year with a year-over-year decline in the number of AE stores and a slightly higher number of Aerie stores -- which includes both older locations connected to AE stores and newer stand-alone locations. The company claims that the 70 stand-alone Aerie stores (out of 1,052 total stores) are generating 50% more productivity than its older format stores, and that it will open 25 of those stores next year.
During the conference call, Aerie PresidentJen Foyle stated that the brand "saw strength across all channels" with a 15% year-over-year increase in new customers, and that "traffic and transactions increased in stand-alone stores and online." Foyle also noted that sales of bras, underwear, and apparel remained robust, and that bralettes and novelty fashion items "continued to post strong results." Its new yoga-inspired "Chill. Play. Move." line -- designed to compete against Lululemon and Gap's Athleta -- also "exceeded" company expectations.
Image source: Aerie.
The key takeaway
American Eagle's core brand faces plenty of headwinds, but investors shouldn't overlook Aerie's growth. Over the long term, that lingerie brand, along with its new collegiate brand Tailgate, could offset any softness at its namesake brand.
Analysts expect American Eagle to post 3% sales growth and 7% earnings growth next year. This indicates that its growth, while tepid, will remain positive -- unlike at many other retailers, which are struggling with quarter after quarter of negative comps. The clothing retailer also trades at 13 times earnings, compared to the industry average of 24 for apparel retailers, while paying a forward dividend yield of 2.6% -- making it a decent income-generating value play in my book.
10 stocks we like better than American Eagle Outfitters When investing geniuses David and Tom Gardner have a stock tip, it can pay to listen. After all, the newsletter they have run for over a decade, Motley Fool Stock Advisor, has tripled the market.*
David and Tom just revealed what they believe are the 10 best stocks for investors to buy right now and American Eagle Outfitters wasn't one of them! That's right -- they think these 10 stocks are even better buys.
Click here to learn about these picks!
*Stock Advisor returns as of November 7, 2016
Leo Sun owns shares of American Eagle Outfitters. The Motley Fool owns shares of and recommends Lululemon Athletica. The Motley Fool recommends Loews. Try any of our Foolish newsletter services free for 30 days. We Fools may not all hold the same opinions, but we all believe that considering a diverse range of insights makes us better investors. The Motley Fool has a disclosure policy.