Investors Are Betting Big Against Novavax, Inc. -- Are They Wrong?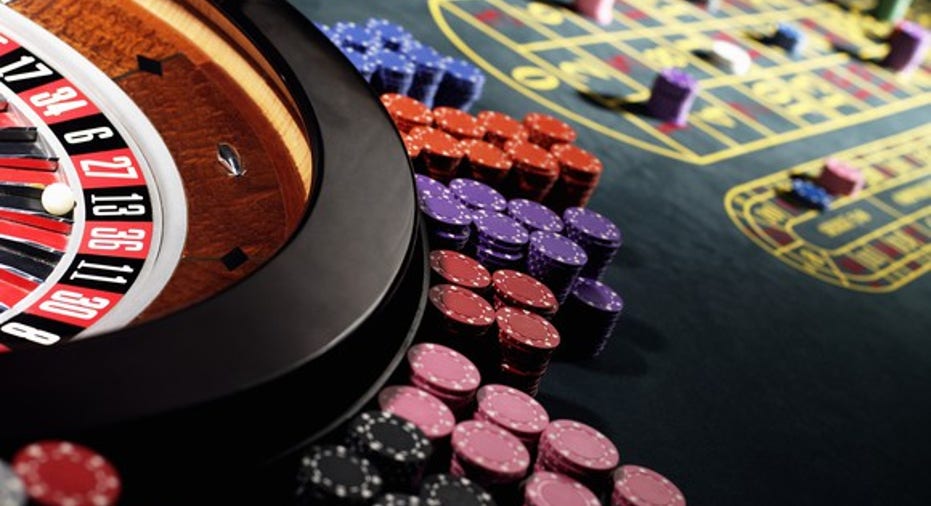 Image source: Getty Images.
Clinical stage vaccine-makerNovavax(NASDAQ: NVAX) is on the cusp of a major catalyst. Clinical-trial results are on the way, and they could send the stock soaring or plummeting. Anticipating positive results, the stock has risen more than 20% over the past few months.
Earlier trial results suggest its lead candidate can succeed, but just barely. That's why positions that would reap gains in the event of a Novavax trial failure have been rising along with the biotech's stock price. In the first half of August, traders sold another 2.07 million shares short, bringing the total to about 64.58 million.That means about 24.7% of Novavax shares available for trading are betting against its success.
Fools don't believe in trading around short-term catalysts, but short-sellers are worth the attention of long-term investors because if the short-sellers are wrong, it can quickly bankrupt individuals and large funds. Theirpotential gains are capped at 100% if the stock goes to zero, but losses are essentially unlimited.
On an average day, just under 5 million Novavax shares trade hands, which means it would take about 13 days for traders to cover their short positions if the stock begins rising and trade volume remained the same.Let's look closer at Novavax and its upcoming catalyst to see why so many traders are willing to take such risks.
A 50-year itch
Traditional viral vaccines introduce inactive bits of a specific virus to your immune system so it will recognize and destroy the real thing, if necessary. Scientists first tried this approach with respiratory syncytial virus (RSV) in 1965, but it didn't work.In 1998, the FDA approvedAstraZeneca'sSynagis for treatment of lung infections caused by RSV in a tiny group of high-risk infants,but a long-term vaccine to protect against initial infection has been surprisingly elusive.
In the U.S. alone, RSV infects 4 million to 5 million children, and about 2.4 million adults over age 65, requiring more than a million medical interventions each year.To put Novavax's opportunity in perspective, Pfizer's pneumococcal bacteria vaccine, Prevnar 13, targets a similar high-risk population, and is on pace to record over $5.5 billion in sales this year based on first-half results.
Reasons to be nervous
At recent prices, Novavax's market cap is about$1.9 billion, which means success with its RSV F Vaccine would catapult the stock into the stratosphere. Failure, though, would leave Novavax with a flu vaccine that passed phase 2 trials, and an ebola vaccine that passed phase 1.That's better than nothing, but without any product to sell, its clinical-stage pipeline beyond RSV hardly justifies its market cap, and a phase 3 failure would lead to heavy losses indeed.
The big source of disagreement about Novavax's future stems from the RSV F Vaccine's performance in a phase 2 trial with about 1,600 patients age 60 and over. During the year following dosing, 23 patients receiving the vaccine showed RSV symptoms compared to 39 injected with a placebo.
To the uninitiated, those results might not seem so hot, but they were just good enough to be considered statistically significant. After 50 years of trying, this was the first time an RSV vaccine showed a significant improvement over a placebo in a trial this size. If Novavax's RSV F Vaccine can repeat the 41% infection risk reduction during the six months after dosing (the phase 2 trial observed patients for infection for a whole year) in the ongoing phase 3 trial with 11,850 patients, it would be considered a rousing success.
Image source: Getty Images.
The reason traders are betting heavily against such a success is the p-value of 0.041 observed during the 1,600 patient phase 2 trial. In a nutshell, this means there's a 4.1% chance the observed reduction was simply random chance, and not caused by the vaccine.
Overall drug development failure rates alone say the odds are in a short-seller's favor. During the decade ended last year, just 27.5% of new infectious disease candidates with a phase 2 success went on to earn FDA approval.Factor in the less-than-thrilling p-value observed in RSV F Vaccine's phase 2 trial, and it's easy to understand why so many investors are betting against Novavax.
Just because the odds are in a short-seller's favor doesn't mean I'd recommend taking the risk. Waiting for more data is the safest approach, even if it reduces your potential upside.
If you've already taken a Novavax position, you won't have to suffer the suspense much longer. Management expects to report phase 3 results during the present quarter.
A secret billion-dollar stock opportunity The world's biggest tech company forgot to show you something, but a few Wall Street analysts and the Fool didn't miss a beat: There's a small company that's powering their brand-new gadgets and the coming revolution in technology. And we think its stock price has nearly unlimited room to run for early in-the-know investors! To be one of them, just click here.
Cory Renauer has no position in any stocks mentioned. You can follow Cory on Twitter @TMFang4apples or connect with him on LinkedIn for more healthcare industry insight.
The Motley Fool has no position in any of the stocks mentioned. Try any of our Foolish newsletter services free for 30 days. We Fools may not all hold the same opinions, but we all believe that considering a diverse range of insights makes us better investors. The Motley Fool has a disclosure policy.