Investors Are Betting Big Against GoPro Inc. -- Are They Wrong?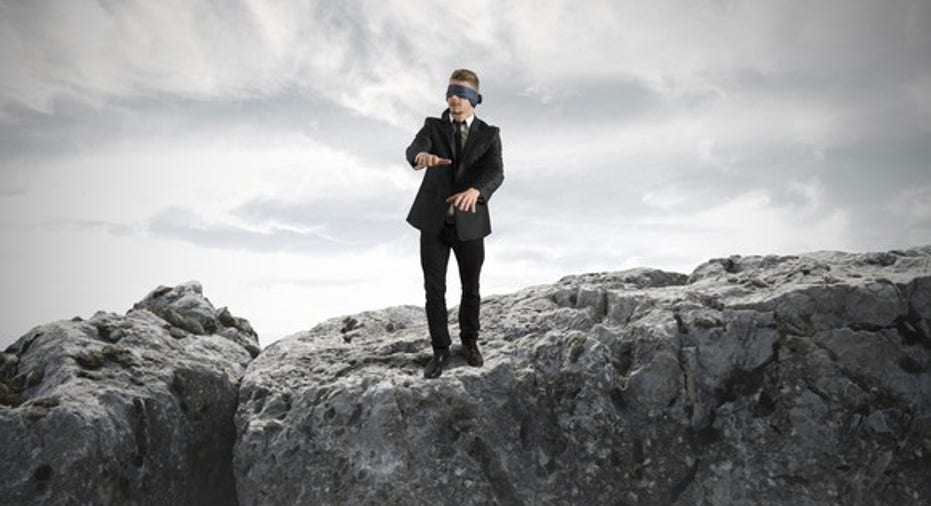 Investors in action-camera maker GoPro (NASDAQ: GPRO) finally got some good news last week. The company announced that its revenue would come in at the high end of its forecast, that operating expenses would see massive cuts, and that it would be profitable on a non-GAAP basis for 2017.
Those forces combined to send the stock rocketing 16% higher.
But that doesn't mean the company is out of the woods yet. As recently as the end of February, a full 31% of GoPro's float was being sold short -- which means that investors have a distinctly pessimistic outlook for GoPro's future. In the face of GoPro's recent announcement, are those short-sellers wrong?
Image source: Getty Images.
The real reason for the pop
There were two components to GoPro's exciting announcement last week: the fact that revenue would be high relative to expectations, and the fact that it believes it will be non-GAAP profitable for the year. Let's unpack these two.
First, if the company reports revenue of $210 million, it would represent an increase of 14% from 2016's first quarter. However, zoom out a little more, and the downtrend in the company's business is still firmly in place. During the first quarter of 2015, GoPro had sales of $363 million -- meaning that even the high water mark for early 2017 would still be 42% lower than it was two years ago.
Furthermore, non-GAAP profitability has just as much -- if not more -- to do with cost cutting than it does increased popularity for GoPro's cameras. Management expects to spend $582 million in operating expenses this year. That's an astounding 30% lower than the $835 million it spent last year. Importantly, GoPro says it can make the reductions, "without impacting the Company's roadmap for new hardware and software products."
So where are these savings coming from? Primarily, it will be a reduction of the company's workforce. Roughly 270 full-time positions are expected to be eliminated. It's unclear where all of the jobs will be eliminated, but the company has already shuttered its entertainment division. GoPro hoped that focusing on entertainment would help build an ecosystem with high switching costs, but those hopes never materialized.
Looking forward: where's the moat?
But long-term, buy-to-hold investors should still be wary of GoPro's prospects. The company rode into the public markets by having the hottest and most popular cameras available. That's fine, but as a business model, it requires a continual development of ever-better cameras. And with brand loyalty almost non-existent, each new iteration of the company's HERO camera needs to be that much better than not only the previous... but also the competitions'.
Image source: GoPro.
The fact of the matter is that GoPro's main product has become commoditized. Garminhas entered the fray, Sonyhas been improving its offerings dramatically, and smartphones are increasingly being used for action videos.
What GoPro needs is something that sets it apart from the crowd, something --anything-- that might give its customers high switching costs. The company's editing software apps are a good start, but they are hardly enough to reinforce repeat purchases.
While cutting costs is no doubt a good move for the company given its current situation, until it proves that it either (1) can create an ecosystem that will keep customers plugged into the cameras, or (2) prove that it has a brand that can stand the test of time, short-sellers will likely continue betting against the company. As someone who once owned the stock, but has since sold, I can't say I blame them.
10 stocks we like better than GoProWhen investing geniuses David and Tom Gardner have a stock tip, it can pay to listen. After all, the newsletter they have run for over a decade, Motley Fool Stock Advisor, has tripled the market.*
David and Tom just revealed what they believe are the 10 best stocks for investors to buy right now... and GoPro wasn't one of them! That's right -- they think these 10 stocks are even better buys.
Click here to learn about these picks!
*Stock Advisor returns as of February 6, 2017
Brian Stoffel has no position in any stocks mentioned. The Motley Fool owns shares of and recommends GoPro. The Motley Fool has the following options: short January 2019 $12 calls on GoPro and long January 2019 $12 puts on GoPro. The Motley Fool has a disclosure policy.