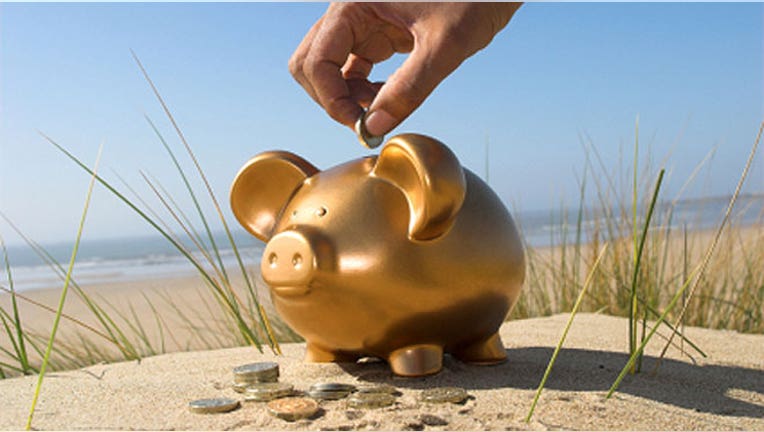 Worried you missed out on Wall Street's big rally? Travel stocks, particularly airlines and hotels, tend to follow the market's lead on a one-to-two quarter delay, according to a report by the Global Business Travel Association.
When broader indices like the S&P 500 and Dow Jones Industrial Average set fresh highs, corporate travel spending ticks higher. It's a trend that could send travel stocks like Marriott International (NYSE:MAR) and Delta Air Lines (NYSE:DAL) into uncharted territory should the market improve.
"As businesses get more confident, hotels will have higher occupancy rates, airlines will have higher load factors and those companies in the travel space are going to perform better," said Joe Bates, vice president of research at the Global Business Travel Association, the industry's largest trade group.
The GBTA's BTI index, a proprietary index of business travel activity, typically trails market gains and losses by one to two quarters. While the Dow Jones Industrial Average has had a shaky week, sliding nearly 300 points between Tuesday and Wednesday, it remains up close to 14%, or more than 1,800 points, on the year.
"Usually the market does a pretty good job of 'guestimating' what's going to happen to the economy in general and in this case business travel in particular," said Sam Stovall, chief investment strategist at S&P Capital IQ.
Travel spend is expected to rise 5.1% this year to $268.5 billion, according to the travel association's latest quarterly report. That outlook was upgraded from $266.7 billion in the prior quarter and it could be revised higher still when the GBTA unleashes its next report in July.
"Business confidence is up and the need to compete in the global economy is driving companies to invest in business travel," GBTA Chief Operating Officer Michael McCormick said in a statement.
The GBTA says job development is on the rise in industries that tend to require more business travel such as business services, finance, and utilities, which has been a contributor to the increase in travel spend. Its index also claims to be an indicator of U.S. employment data, leading hiring trends on average by a quarter.
Many booking and hotel stocks like Priceline.com (NASDAQ:PCLN), Wynn Resorts (NASDAQ:WYNN), Marriott and Las Vegas Sands (NYSE:LVS) have been on the upswing. Collectively, those four stocks are up on average 20% since the beginning of January.
Shares of online travel company Orbitz Worldwide (NYSE:OWW) are up 180% so far this year, an indication of robust growth in its hotel business, which grew 27% last quarter as volume increased and customers bought more expensive rooms.
"What companies are doing to improve their situation is selling," Bates said. "And they have to get travelers on the road to do that selling."
Airlines, meanwhile, have been experiencing their own rally, a reflection of the broader travel recovery as well as the benefit of an industry-wide consolidation. Shares of the two largest U.S. airlines, Delta and UnitedContinental (NYSE:UAL), are up a whopping 48% and 34%, respectively, since January.
"What really drives the P&L of these companies is corporate travel," said Sterne Agee managing director Jeff Kauffman in an interview with FOX Business last month. "It is companies hiring business travelers, and those business travelers paying the $400, $500 or $600 fares to travel."
If the GBTA outlook is any indication, the rally of those stocks is far from over.
The travel association sees continued gains through the remainder of this year if the market maintains its upward trajectory. If it starts to falter as it has this week, the momentum in the travel industry should continue at least through the remainder of the summer, Bates said.
The broader indices are investors' "best estimates as to what's going to happen to the economy and corporate earnings," Stovall said. "If it's trending higher, it usually can be inferred that inventors are expecting better economic news in the quarters ahead."