Investigators in Las Vegas to spend several days combing through British Airways plane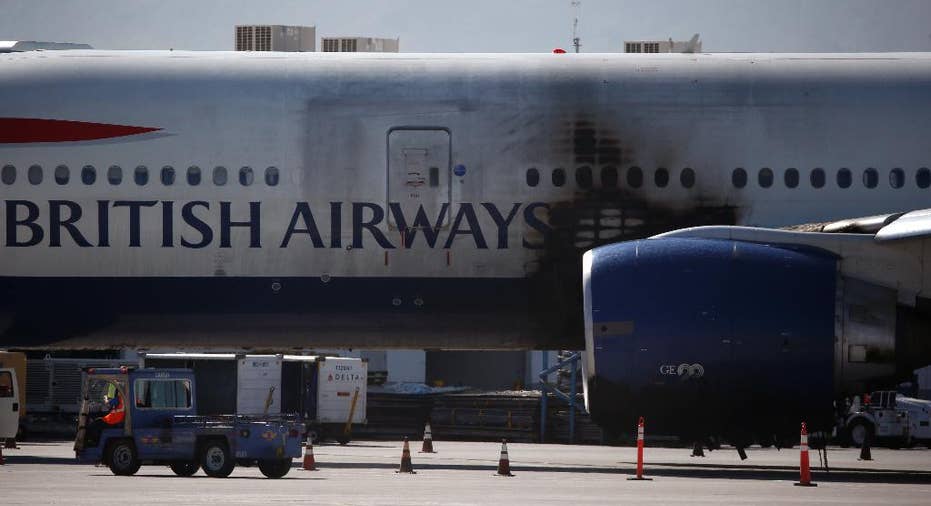 Federal investigators will be working through the weekend and for several days combing through a British Airways Boeing 777 aircraft that stopped short of taking off from Las Vegas Tuesday when its left engine caught fire, sending passengers running.
National Transportation Safety Board spokesman Eric Weiss said Friday that a team of investigators in Las Vegas would be collecting information about the plane and its left engine into early next week taking photos and notes before the engine is removed and shipped to an off-site facility to be fully deconstructed.
British Airways flight 2276 was on a McCarran International Airport runway bound for London when the crew screeched the plane to a halt as flames billowed from the left engine.
Investigators found pieces of the jet engine on the runway.