Internet Ad Growth Is Surging, and Facebook Inc. Is the Big Winner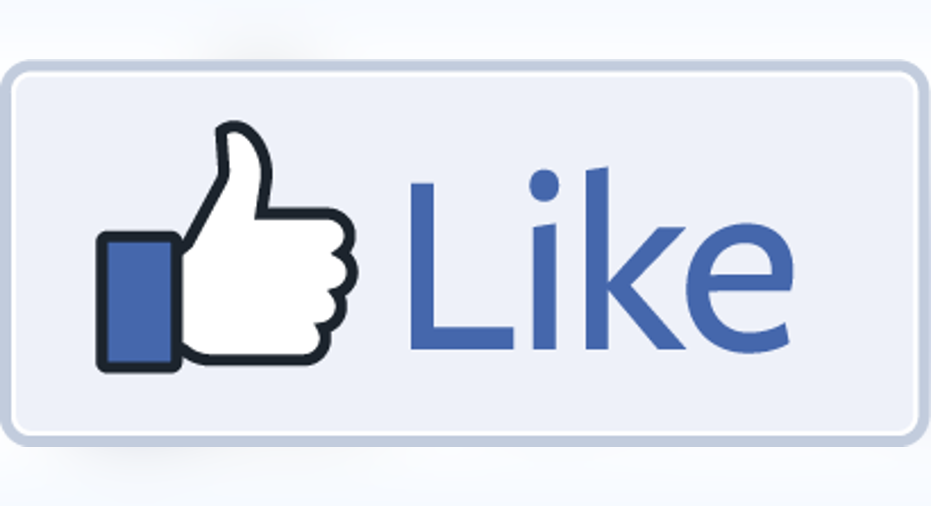 Image source: Facebookbrand.com
A report released in October by the Interactive Advertising Bureau shows digital advertising growing this year at a year-over-year rate of about 19% -- the fastest growth rate in four years. This is a seemingly strong sign for publishers across the Web, but a closer look at the data leaves little doubt about which company is the biggest emerging winner across the digital space. It's Facebook , and it's likely coming at the expense of most everyone else.
While the 19% growth figure which measured the first six months of 2015 against the first six of 2014 -- is impressive, the gains were clearly being driven by a few areas where growth is exploding, and all of those areas are on terrain where Facebook has been staking major claims.
Mobile is exploding, still Growth in mobile revenues, for example, rang in at some 56%. Mobile's share of overall digital ad revenue also grew from 23% to 30% in just a year's time. And mobile display advertising -- arguably Facebook's most dominant area over other big players like Alphabet's Google -- grew from 47% of the mobile space in the first half of 2014 to 52% a year later. Mobile search, meanwhile, lost ground, dropping from a 51% share of mobile ad revenue to 44%.
To date, mobile has been Facebook's domain. The company reported 66% growth in mobile ad revenue last quarter, faster growth than IAB reported in mobile overall. Facebook made mobile its focus years ago, and that's paying off today as it drives the company's explosive growth.
What's more, Facebook says its three popular mobile apps -- Facebook, Messenger, and Instagram -- combine to represent an average 46 minutes of use per day, per mobile user. If accurate, that would represent nearly a quarter of all mobile use. That's likely why eMarketer expects Facebook to continue gobbling up share of the mobile ad market over the next few years, even as more companies make mobile their focus.
The social gathering is getting more crowdedThe IAB-commissioned research, which was conducted by professional services firm PricewaterhouseCoopers, also showed 51% growth in advertising on social media, where Facebook is the single biggest player. Its $12.5 billion in 2014 revenue towered above the $1.4 billion brought in by Twitter and the $2.2 billion generated by LinkedIn.
On this front, however, Facebook's growth may be trailing the industry overall. Over the first nine months of 2015, Facebook's revenue came in about 40% higher than the prior year. Twitter, meanwhile, reported year-over-year revenue growth of 58% last quarter, while revenue growth at LinkedIn trailed Facebook's at about 37% last quarter.
There are also fast-growing private businesses in the space, like Pinterest. According to a set of leaked documents, Pinterest expects its revenue to increase from less than $25 million in 2014 to $169 million this year -- a growth rate of some 576%.
Growth will slow over time, but it's a good example of how quickly a company can step into the space and start taking share. Facebook remains the dominant player. It may not be able to maintain its share, but with a market still growing at better than a 50% clip, it doesn't have to.
The web video wars are just getting started A third area of fast growth in the IAB report was in Web video, an area where Facebook has become increasingly focused. The IAB report pegged digital video revenue growth at about 39% for the first six months of 2015, as compared to the prior-year period.
Facebook is positioning itself to slug it out with Web video standard-bearer YouTube, owned by Alphabet. More than half a billion people now watch video posted to Facebook every day, the company reported this month. On the average day, more than 8 billion video clips are viewed on the social network, the company says.
But the company still operates in YouTube's shadow in many ways. YouTube, after all, has developed a rich platform for video content and holds some significant advantages over Facebook, including the platform's ability to keep viewers watching, clicking other videos that creators have uploaded to the site, rather than just watching an auto-loading clip and moving along.
Alphabet has not released a lot of hard numbers on YouTube to date, opting for more nebulous phrasing that it has "over a billion users" and that those users watch "hundreds of millions of hours" of video on the site each day. But Alphabet says YouTube's user base continues to grow at a 40% annual rate.
Not dominant across the board, but... Facebook has carved out a dominant position in mobile, which will serve as a springboard to growth in other areas, such as Web video. It will continue to play in these competitive spaces, and while it may lose share in some areas, its strong position in the fastest-growing areas highlighted in the IAB report -- and its focus on innovation -- should fuel continued growth.
The article Internet Ad Growth Is Surging, and Facebook Inc. Is the Big Winner originally appeared on Fool.com.
John-Erik Koslosky owns shares of Alphabet (A shares) and Facebook. The Motley Fool owns shares of and recommends Alphabet (A and C shares), and Facebook. Try any of our Foolish newsletter services free for 30 days. We Fools may not all hold the same opinions, but we all believe that considering a diverse range of insights makes us better investors. The Motley Fool has a disclosure policy.
Copyright 1995 - 2015 The Motley Fool, LLC. All rights reserved. The Motley Fool has a disclosure policy.