International Competition Is Fading for Hawaiian Airlines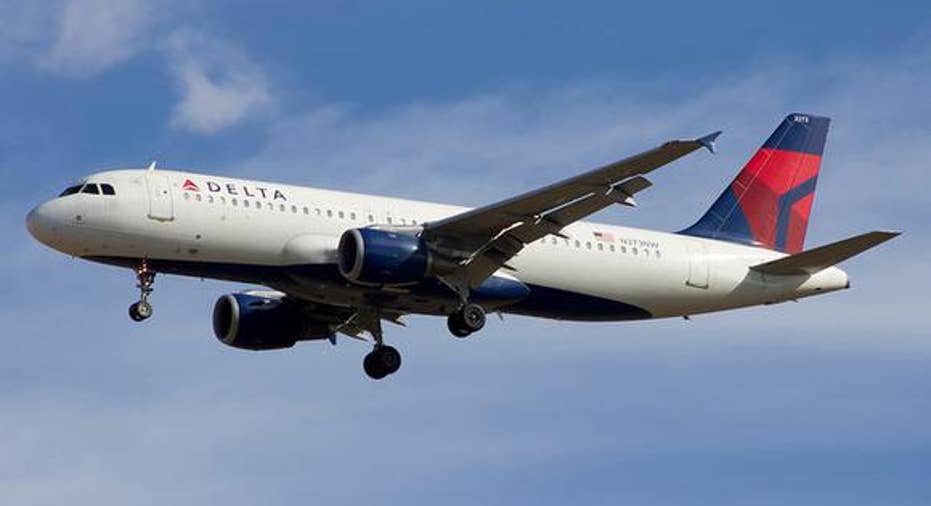 For Hawaiian Holdings , 2015 was a tale of two regions. In the United States, the company posted strong (and improving) unit revenue trends both for mainland-Hawaii flights and for interisland flights.
By contrast, Hawaiian's international routes faced severe unit revenue pressure due to falling fuel surcharges for its routes to Japan and Korea and the impact of the strong dollar. In the second half of 2015, international unit revenue was down about 18% year over year.
Hawaiian Airlines' international unit revenue plunged in 2015. Image source: Wikimedia Commons
The fuel and foreign currency surcharge headwinds are receding, as the dollar has fallen from its highs and oil prices are starting to bounce back. Now, some of Hawaiian's competitors on international routes are starting to cut capacity. This should help the company return to unit revenue growth this year.
Competitors pulling back in JapanThe macro conditions that have hurt Hawaiian Holdings' international unit revenue lately have also affected other carriers: especially U.S.-based airlines. Hawaiian's most significant U.S.-based competitor on international routes is Delta Air Lines . Delta and Hawaiian currently compete on routes from Tokyo and Osaka to Hawaii.
When the yen began to plummet against the dollar in late 2012, Delta initially tried to hold out. Its currency hedging program protected it from the impact of a weak yen for several years. However, by 2015, its hedging gains started to fade, so Delta sprang into action.
Last fall, Delta dramatically slashed capacity on its routes to Honolulu from Osaka and Tokyo's Narita Airport. As a result, industry capacity on the Honolulu-Osaka route declined 19.5% year over year in January, after being flat as recently as last summer. Lower capacity should support higher fares for all competitors on this route, including Hawaiian Airlines.
Delta Air Lines has significantly reduced its capacity in Japan. Photo: The Motley Fool
Meanwhile, industry capacity from Tokyo's two airports to Hawaii was up 9.9% year over year as recently as August 2015. By January, capacity in those markets was down 0.8% year over year. This favorable capacity environment is allowing Hawaiian to begin Narita-Honolulu flights in July, complementing its existing flights from Tokyo's Haneda Airport to Honolulu.
The yen has actually started to recover in the past couple of months. If exchange rates stay where they are today, Hawaiian Airlines could benefit from a slight foreign currency tailwind in Japan -- its largest international market -- during 2016, further bolstering its unit revenue.
Rebalancing begins in AustraliaThe value of the Australian dollar began to slide in 2013, but the vast majority of its decline against the U.S. dollar has occurred in the past year and a half. As a result, up until recently, airlines were increasing capacity rapidly in the Australia-Hawaii market to meet rising demand from tourists taking advantage of the strong Australian dollar.
Today, the weaker Australian dollar has cut into this tourist demand. But the market is starting to rebalance. Earlier this month, Australian budget carrier Jetstar announced that it will suspend its Brisbane-Honolulu route in October. The carrier plans to move this capacity to cheaper tourist destinations in Southeast Asia, which have more demand right now.
Jetstar had begun flying from Brisbane to Honolulu in late 2014, breaking Hawaiian Airlines' monopoly on the route. As a result, Brisbane-Honolulu capacity surged 89.3% during 2015, pressuring fares. Jetstar's departure from the market should bolster Hawaiian's unit revenue there, particularly since it will regain a monopoly position on flights from Brisbane to Hawaii.
2016 shaping up to be a fabulous yearThus, the competitive environment in Hawaiian Airlines' international markets is set to improve dramatically over the course of 2016. Meanwhile, domestic capacity to (and within) Hawaii continues to grow at a moderate rate.
These favorable trends should drive a strong unit revenue performance at Hawaiian Airlines this year. Analysts currently expect adjusted earnings per share to soar more than 50%. With the stock trading for about 10 times forward earnings, there could be even more upside in store for Hawaiian Holdings investors during 2016.
The article International Competition Is Fading for Hawaiian Airlines originally appeared on Fool.com.
Adam Levine-Weinberg owns shares of Hawaiian Holdings, and is long January 2017 $40 calls on Delta Air Lines, and short October 2016 $50 calls on Hawaiian Holdings, The Motley Fool has no position in any of the stocks mentioned. Try any of our Foolish newsletter services free for 30 days. We Fools may not all hold the same opinions, but we all believe that considering a diverse range of insights makes us better investors. The Motley Fool has a disclosure policy.
Copyright 1995 - 2016 The Motley Fool, LLC. All rights reserved. The Motley Fool has a disclosure policy.