International Acquisitions Fueled American Tower Corp.'s Growth This Quarter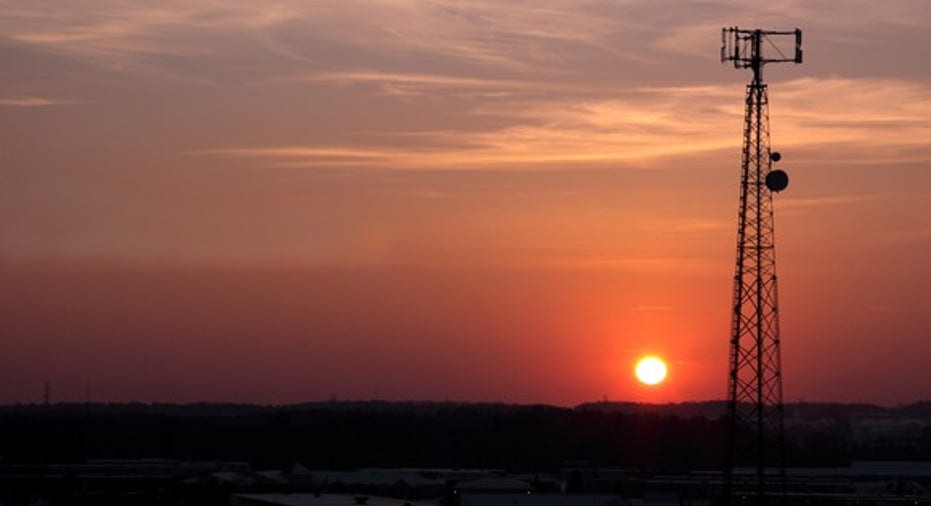 American Tower (NYSE: AMT) continues to grow at a double-digit pace thanks to a strategic focus on international expansion. Those new additions are fueling tremendous growth in free cash flow, which the company is increasingly sending back to investors via dividends and a recently rebooted stock repurchase program. Furthermore, with recent foreign currency headwinds starting to abate and several international acquisitions already secured for 2017, American Tower is expanding the midpoint of its full-year guidance.
American Tower results: The raw numbers
| Metric | Q1 2017 | Q1 2016 | Year-Over-Year Change |
| --- | --- | --- | --- |
| Revenue | $1.61 billion | $1.29 billion | 25.7% |
| Adjusted funds from operations | $681 million | $586.8 million | 16% |
| AFFO/share | $1.58 | $1.37 | 15.3% |
Data source: American Tower.
Image source: Getty Images.
What happened with American Tower this quarter?
International acquisitions continue to fuel American Tower's results.
American Tower's Asia segment once again drove growth in the quarter after revenue rocketed 335.9% year over year to $276 million thanks to the purchase of a 51% stake in India's Viom Networks. Meanwhile, organic tenant billings growth was a robust 28.5%.
The Latin America segment was also an important growth driver this quarter, delivering 23.8% revenue growth, which boosted the top line to $276 million. This segment also delivered healthy organic tenant billings growth of 12.2%. Meanwhile, more growth is on the way after the company agreed to pay approximately $125 million to buy 1,400 tower sites in Paraguay in a deal that should close in the second half of this year.
Revenue in Europe, the Middle East, and Africawas also up by double digits, rising 16% to $150 million thanks to an 11.4% increase in organic tenant billings and the mid-February close of its $512 million FPS Tower acquisition in France.
Domestic revenue was up 4.7% to $892 million due in part to healthy 6.5% organic tenant billings growth, which was the highest the company has seen since the second quarter of 2015.
What management had to say
CEO Jim Taiclet commented on the quarter by pointing out that:
One of the key drivers of American Tower's strategy is international expansion, which is what's behind its ability to deliver double-digit growth across the board. That decision is clearly paying off because the company can grow much faster than domestic-focused rival Crown Castle (NYSE: CCI). Last quarter, for example, Crown Castle grew revenue 8% and AFFO 14% year over year, whereas American Tower delivered a 25.4% increase in revenue and 19.7% growth in AFFO. Because it's growing earnings faster, American Tower has expanded its dividend 22% over the past year, while Crown Castle's payout is only up 7%. Meanwhile, American Tower is starting to generate so much excess cash flow that it has allocated some toward buying back stock.
Looking forward
As a result of recent changes in the foreign exchange market, American Tower sees currency fluctuations having a more favorable impact on future results. Thus, the company boosted revenue guidance from 10.3% growth at the midpoint to 13.9% while also increasing consolidated AFFO guidance from a 10.4% increase to 12.6% at the midpoint. Meanwhile, with the upcoming Paraguay tower deal coming down the pipeline, it's entirely possible that the company could exceed those expectations depending on the timing of that deal or others that might come to fruition this year.
10 stocks we like better than American Tower When investing geniuses David and Tom Gardner have a stock tip, it can pay to listen. After all, the newsletter they have run for over a decade, Motley Fool Stock Advisor, has tripled the market.*
David and Tom just revealed what they believe are the 10 best stocks for investors to buy right now... and American Tower wasn't one of them! That's right -- they think these 10 stocks are even better buys.
Click here to learn about these picks!
*Stock Advisor returns as of April 3, 2017
Matt DiLallo owns shares of American Tower and has the following options: long January 2018 $80 calls on American Tower and short October 2017 $120 calls on American Tower. The Motley Fool owns shares of and recommends American Tower and Crown Castle International. The Motley Fool has the following options: short October 2017 $120 calls on American Tower and long January 2019 $80 calls on American Tower. The Motley Fool has a disclosure policy.