Intercontinental Exchange Inc.'s Earnings Streak Continues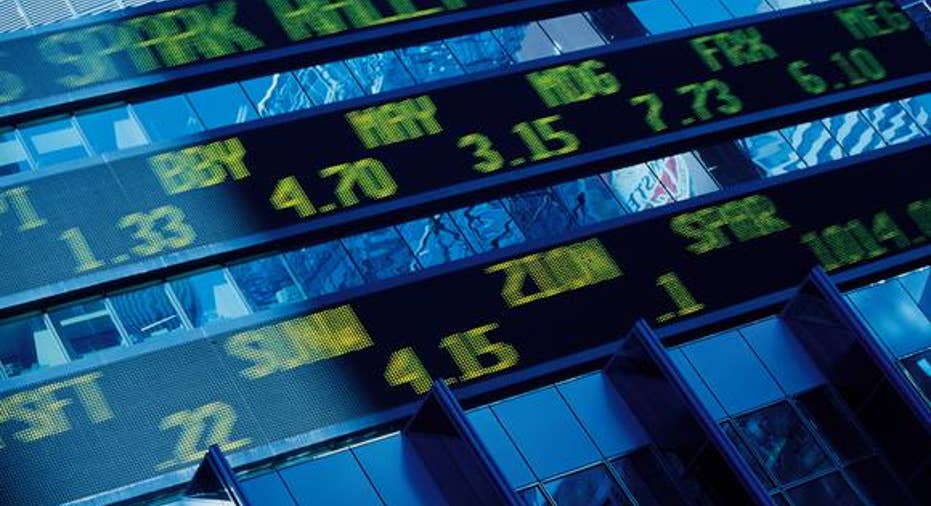 Intercontinental Exchange , or ICE, extended its double-digit earnings growth streak to seven after reporting a 20% year-over-year jump in adjusted earnings for the first quarter of 2016. That report, which was released before the market opened on Wednesday, also marked the best quarter in the company's history thanks to strong growth in both global markets and its data services business. Speaking of growth, it did announce that the next phase of its growth-by-acquisition strategy won't include the London Stock Exchange, with the company deciding to drop out of the bidding for the rival exchange.
A look at the numbersFor the first quarter, ICE reported $1.2 billion of consolidated revenue less transaction-based expenses. That's up 35.8% from the $850 million in revenue it pulled in during the year-ago quarter driven by $260 million in revenue from the company's most recent acquisitions of Interactive Data and Trayport. Those acquisitions were the key to driving data service revenue growth, which more than doubled to $477 million. Meanwhile, transaction and clearing revenue growth was solid, up 4% year over year to $529 million after taking into account transaction-based expenses. Finally, listing revenue set a record at $103 million, up 3% year over year.
Thanks to this strong revenue growth, as well as the company's solid expense management, adjusted net income grew to $441 million, or $3.68 per share, up 20% from the year-ago quarter. That marked not only the seventh straight quarter of double-digit adjusted earnings growth, but was the "the best quarter in the company's history," according to CEO Jeffrey Sprecher.
Operating cash flow was even stronger than earnings, with the company generating nearly $600 million in operating cash flow. The bulk of that cash was used to repay debt, with the company reducing debt by $500 million during the quarter, while the other $100 million was returned to shareholders via dividends.
A look aheadAs a result of the company's strong first-quarter showing, it is adjusting its expense guidance just a bit. It now sees full-year adjusted operating expenses in the range of $1.97 billion to $2.0 billion, which is down from its prior range of $2 billion to $2.03 billion. It also expects to realize expense synergies in the range of $85 million to $90 million in 2016 thanks to an acceleration of synergies from recent acquisitions.
Speaking of acquisitions, the company announced it will not be making a bid for the London Stock Exchange. It noted that, after doing its due diligence, it did not see enough shareholder benefits to pursue a combination with the LSE.
It does, however, still intend to consider other potential strategic opportunities as they arise. Its near-term focus is on deleveraging by using its strong cash flow to quickly reduce the debt it incurred to acquire Interactive Data. By quickly deleveraging, the company will then have financial flexibility to increase its capital returns to investors.
Investor takeawayICE continued its earnings streak this quarter thanks to the benefit of recent acquisitions as well as solid expense management. That said, it still has more integration work ahead of it, with the company targeting to capture $90 million in synergies this year. Its ability to do that will be key to keeping its double-digit earnings growth streak alive.
The article Intercontinental Exchange Inc.'s Earnings Streak Continues originally appeared on Fool.com.
Matt DiLallo owns shares of Intercontinental Exchange. The Motley Fool owns shares of and recommends Intercontinental Exchange. Try any of our Foolish newsletter services free for 30 days. We Fools may not all hold the same opinions, but we all believe that considering a diverse range of insights makes us better investors. The Motley Fool has a disclosure policy.
Copyright 1995 - 2016 The Motley Fool, LLC. All rights reserved. The Motley Fool has a disclosure policy.