Interactive Brokers vs. OptionsHouse: Comparing Online Stock Brokers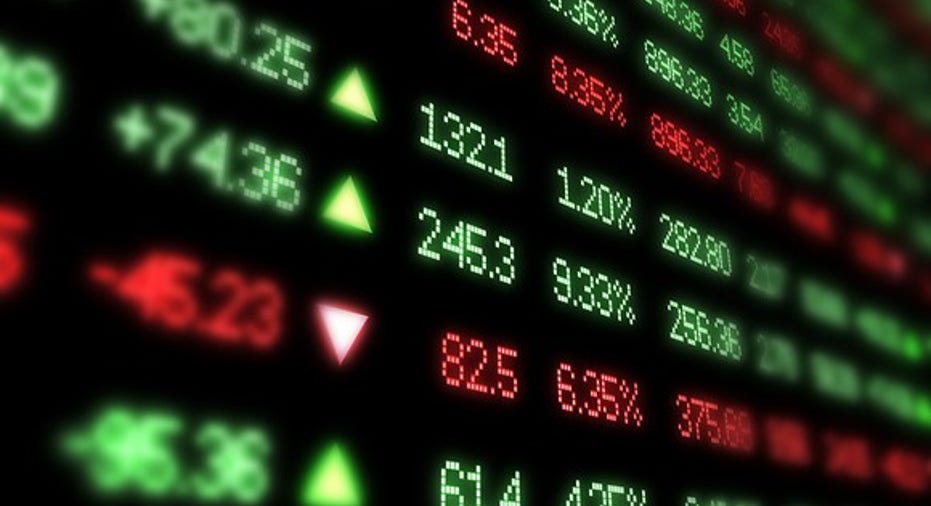 Placing trades is easy, but comparing brokers before opening a brokerage account can be a chore.From research capabilities to commissions and investment choices, comparing discount brokers can be simplified by focusing on what really matters.
Today we'll look at Interactive Brokers and OptionsHouse, two very popular online brokers, to see how their services compare for long-term investors.
Trading costs and commissions
If there's one thing that discount brokers do very well, it's making trading less expensive. You'll find trading costs are low at both brokers, with the differences adding up to just a few dollars in either direction.
Broker

Stocks/Options

ETFs

Mutual funds

Interactive Brokers

Stocks: $0.005 per share ($1.00 minimum)

Options: $0.25 to $0.70 per contract ($1 minimum)

$0.005 per share ($1.00 minimum)

$14.95 per purchase

OptionsHouse

$4.95 per trade + $0.50 per options contract

$4.95 per trade

$20.00 per purchase
Source: Company websites
Importantly, trading costs may be lower than they appear. Thanks to commission-free ETFs and mutual funds, discounted commissions for active traders, and special offers or cash bonuses for opening an account, the amount you actually pay to make each trade is likely to be less than a broker's stated price.
Commission-free ETFs and NTF Funds
Fund investors have it better than ever before. Robust competition between brokers has resulted in lower commissions, particularly for mutual funds and ETFs. Some brokers offer a select list of commission-free ETFs and no-transaction-fee (NTF) mutual funds that you can trade without paying your broker a dime.
| Broker | Commission-free ETFs | NTF Mutual funds |
| --- | --- | --- |
| Interactive Brokers | 33 (GlobalX, Cambria, and O'Shares) | 2,900+ |
| OptionsHouse | None | None |
Source: Company websites.
Keep in mind that, with more than 9,000 mutual funds at the start of 2016, not all funds are available on broker's fee-free lists. This is a perk worth exploring, though, particularly if you prefer funds to other types of investments.
Account minimums
These two brokers differ meaningfully when it comes to minimum account sizes. OptionsHouse is a no-minimum brokerage, so you can open an account with whatever you deem most appropriate. Interactive Brokers requires a $10,000 deposit to get started, which is reduced to $5,000 for IRAs, or $3,000 for investors who are 25 years old or younger.
Trading platform
As long-term investors, we at The Motley Fool aren't big traders. In fact, we don't spend that much time looking at our brokerage accounts at all. For investors like us -- people who prefer to buy-and-hold for the long haul -- virtually any trading platform will do. We just need a way to make the occasional trade.
If a trading platform is particularly important to you, it's worth exploring on your own. Truthfully, personal preference plays a big part, and the truth is that two people can have vastly different views as to how "good" or "bad" a platform is. Depending on your personal needs, you could be happy with the platforms provided by either brokerage.
Trading platforms encourage active trading. We prefer to buy and hold, and don't have much of a need for a flashy platform. Image source: Getty Images.
International stocks and ADRs
The internet had made investing in foreign stocks as easy as buying stock domestically. Notably, some brokerages now offer nearly unfettered access to foreign stock markets, while others are a little more restrictive. The table below shows you the ways you can invest in foreign companies as a client of either brokerage.
| Investments | Interactive Brokers | OptionsHouse |
| --- | --- | --- |
| American Depositary Receipts (ADRs) | Yes | Yes |
| International stock markets | Yes | No |
| ETFs/Mutual funds of foreign stocks | ETFs and mutual funds | ETFs and mutual funds |
Source: Company websites
You probably noticed that the biggest difference is in international stock markets. Interactive Brokers is one of a few brokers that can send trades to stock exchanges in foreign countries. Each trade comes with a higher commission, which varies based on the exchange.
Of course, you don't necessarily have to trade on foreign markets to invest in foreign companies. Many large international companies have ADRs that trade on U.S. exchanges and rise and fall in value in tandem with shares listed internationally. Similarly, investors who prefer to hold foreign stocks through ETFs and mutual funds shouldn't need to worry about being limited by either brokerage.
Research quality and tools
As a general rule, we think investors can benefit from having access to proprietary and third-party research services to aid in the hunt for great investments.
Both brokerages have a lot to offer in the research department with a wide range of screeners. In addition, Interactive Brokers offers analyst upgrades and downgrades, real-time streaming news, and its proprietary IB Daily Lineup of top headlines. OptionsHouse provides a number of daily reports, briefings throughout each trading day, and daily webcasts with other investors and analysts about what's going on in the markets.
These aren't the discount brokers of the past. While discount brokers may have a reputation for prioritizing cost over all else, today's brokers are increasingly providing extra services to their clients while bringing down trading costs.
Mobile app reviews
Interactive Brokers and OptionsHouse both have mobile trading apps that enable you to trade from anywhere. Here's how users and clients of each broker rated their iOS and Android apps (as of 12/29/2016).
| Broker | Apple App Store | Google Play |
| --- | --- | --- |
| Interactive Brokers | 3.5 stars | 4.0 stars |
| OptionsHouse | 2.0 stars | 3.0 stars |
Source: Relevant app stores.
Better broker: Interactive Brokers or OptionsHouse?
Both brokers have a lot to offer the self-directed investor. On one hand, Interactive Brokers offers lower commissions and more fee-free funds, but it requires that investors start with a higher initial deposit than many other brokers. OptionsHouse doesn't require a minimum deposit and may draw the attention of options-heavy investors, but its lack of international market access may be a negative for go-anywhere investment styles.
In truth, there is a broker for everyone, but there isn't one broker to fit every type of investor. To be clear: The Motley Fool doesn't endorse any particular broker, but we can help you make a smart choice for your needs. Visit Fool.com's Broker Center for a comparison of features and special offers for traditional brokerage accounts. If you're on the hunt for a retirement account broker, Fool.com's IRA Center compares brokers on features and benefits from the perspective of a retirement investor.
10 stocks we like better thanWal-MartWhen investing geniuses David and TomGardner have a stock tip, it can pay to listen. After all, the newsletter theyhave run for over a decade, the Motley Fool Stock Advisor, has tripled the market.*
David and Tomjust revealed what they believe are theten best stocksfor investors to buy right now... and Wal-Mart wasn't one of them! That's right -- theythink these 10 stocks are even better buys.
Click hereto learn about these picks!
*StockAdvisor returns as of December 12, 2016The author(s) may have a position in any stocks mentioned.
Jordan Wathen owns shares of Interactive Brokers. The Motley Fool recommends Interactive Brokers. The Motley Fool has a disclosure policy.