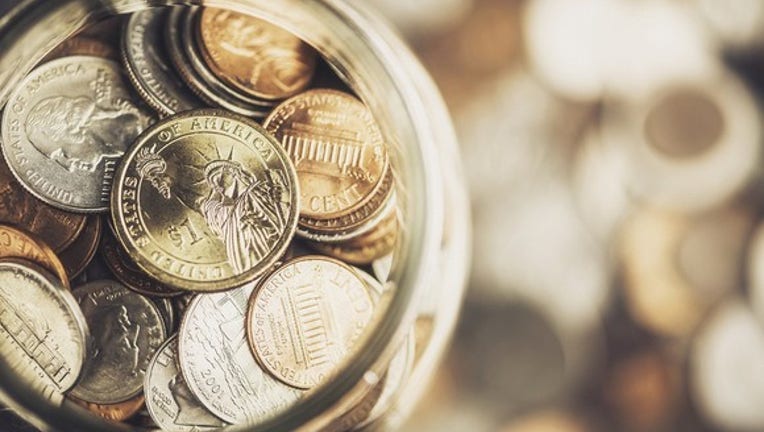 How many accounts can one person have? From savings and checking to health savings accounts and more, you'll need to add another to your list when you're ready to invest. By opening a brokerage account, you'll open up a world of investments that you can buy or sell from your computer or phone.
Today, we'll look at two brokerage services, Interactive Brokers and Merrill Edge, to see how they compare for people who want to make investments for the long haul.
Trading costs and commissions
The one thing that all online discount brokers do well is to make investing less expensive. Across the industry, trades now cost less than a fast-food combo meal, making Wall Street accessible to everyone. The table below compares Interactive Brokers' and Merrill Edge's standard commission prices by investment.
Source: Company websites.
Although commission prices are relatively low, the truth is that most investors actually pay less than the published price on the average trade. Interactive Brokers offers an alternative "tiered" commission schedule that reduces trading costs. Merrill Edge gives its clients commission-free trades for maintaining certain minimum balances.
Both brokers offer commission-free funds (ETFs and mutual funds), and many advertise special offers for opening an account that can include $2,000 or more in free trades and cash bonuses. To state it simply: What you see isn't necessarily what you'll pay.
Commission-free ETFs and NTF Funds
Both Merrill Edge and Interactive Brokers offer ways to invest in funds less expensively. Here's how they compare on commission-free ETFs and no-transaction-fee (NTF) mutual fund availability.
Source: Company websites.
Depending on your needs, you might find that some of your favorite funds are available in a fee-free format at either brokerage. If not, each broker's vast selection means that you can probably find similar funds that offer similar investments at a similar cost as your favorites.
Account minimums
The most obvious difference between these two brokers is how much they require you to deposit to open an account. Merrill Edge doesn't have a required minimum, so investors can deposit as much as they want to open an account. Interactive Brokers currently requires a balance of $10,000 or more for traditional accounts, $5,000 for IRAs, or $3,000 for investors who are 25 years old or younger.
No-minimum brokers may be a better choice for investors who want to start small and build up their portfolios over time. Image source: Getty Images.
Trading platform
Here at The Motley Fool, we focus on finding great companies that we can buy and hold for years, if not decades. For this reason, we prefer annual reports to moving averages or technical indicators, and don't care all that much about the bells and whistles of a trading platform. Virtually every brokerage makes placing a trade as simple as making a few clicks, which satisfies our simple requirements.
Active traders may see the world differently, however. If what you see when you make a trade is important to you, we'd encourage you to simply try out a broker's platform for yourself to form your own opinion. As with favorite sports teams or pop stars, what one person prefers in a platform will be very different than what someone else does.
International stocks and ADRs
If you'd like to invest in foreign companies, both Interactive Brokers and Merrill Edge can help you there. But depending on how you'd like to invest globally, you may prefer one broker over the other.
Source: Company websites.
Both brokerages make it possible to invest in foreign companies by way of mutual funds and ETFs, so fund investors won't be limited by either service. Similarly, many foreign large-cap stocks have ADRs in the United States, which move up and down as if they were shares of a particular foreign company, but are traded within U.S. borders.
However, if you'd prefer to go directly to the source and trade on international exchanges like the Vienna Stock Exchange in Austria or the Borsa Italiana in Italy, for example, Interactive Brokers has a leg up as one of the few online discount brokers that offer international investing. Its clients can access more than 100 markets around the world electronically.
Keep in mind that trading internationally typically results in higher commissions and fees per trade, so it can be advantageous to stay close to home when possible. These costs vary by exchange, security, and the home currency of the international market.
Research quality and tools
We tend to believe that individual investors can benefit from access to a variety of research tools and support. Both brokerages offer a wealth of research capabilities to their clients. Merrill Edge provides research from Bank of America Merrill Lynch, Morningstar, S&P, and news from major wire services. Interactive Brokers offers analyst upgrades and downgrades, several daily investment briefs, a daily lineup of top headlines, and a wealth of screening tools. We're just getting started on what each brokerage has to offer its clients.Depending on your personal needs, you should be able to find plenty to like about the free research provided by either brokerage.
Mobile app reviews
Trade anywhere you have internet access or phone signal with mobile trading apps. Here's how users and clients of each broker rated their iOS and Android apps (as of 1/04/2017).
Source: Relevant app stores.
Better for you: Interactive Brokers or Merrill Edge?
Depending on your needs, either could be a great choice. Interactive Brokers offers low commission prices, but its minimums may push away investors who are just starting out. Merrill Edge offers a longer list of fee-free mutual funds and easy integration with Bank of America's banking services, but generally higher commissions and fewer international choices may be a turn off for some investors.
Ultimately, there isn't just one brokerage for every type of investor. It's all about finding the best mix of features and functionality to fit your portfolio.
To be clear: The Motley Fool doesn't endorse any particular broker, but we can help you pick one that works for you. Visit Fool.com's Broker Center for a comparison of features and special offers for traditional brokerage accounts. The Fool.com IRA Center is specifically designed with the retirement saver in mind.
10 stocks we like better thanWal-MartWhen investing geniuses David and TomGardner have a stock tip, it can pay to listen. After all, the newsletter theyhave run for over a decade, the Motley Fool Stock Advisor, has tripled the market.*
David and Tomjust revealed what they believe are theten best stocksfor investors to buy right now... and Wal-Mart wasn't one of them! That's right -- theythink these 10 stocks are even better buys.
Click hereto learn about these picks!
*StockAdvisor returns as of December 12, 2016The author(s) may have a position in any stocks mentioned.
Jordan Wathen owns shares of Interactive Brokers. The Motley Fool recommends Interactive Brokers. The Motley Fool has a disclosure policy.