Interactive Brokers or TradeKing: Comparing Online Brokerage Accounts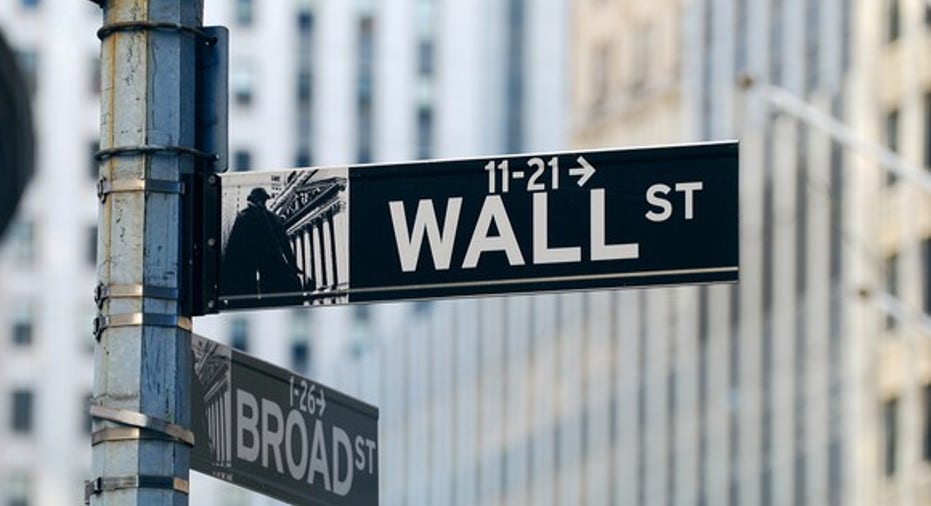 Are you ready to start investing in stocks, ETFs, or mutual funds? You'll need to open a brokerage account, which can be a lengthy and time-consuming process. But to avoid getting lost in the weeds, we think you can save some time and mental energy by focusing on the differences that are most meaningful to investors. Below, we'll compare just two brokerages, TradeKing and Interactive Brokers, on matters that are most important to buy-and-hold investors.
Trading costs and commissions
Interactive Brokers and TradeKing both live up to the promise of a discount brokerage service by providing cheap commission prices. Here's how their published prices compare by the type of investment.
Broker

Stocks/Options

ETFs

Mutual Funds

Interactive Brokers

Stocks: $0.005 per share ($1.00 minimum)

Options: $0.25 to $0.70 per contract ($1 minimum)

$0.005 per share ($1.00 minimum)

$14.95 per purchase

TradeKing

$4.95 per trade + $0.65 per options contract

$4.95 per trade

$9.95 per purchase
Data sources: Company websites.
Note that these prices are published prices -- many traders will pay much less. For instance, Interactive Brokers has a tiered pricing option that can further reduce its commission prices. TradeKing and many other brokers have special offers for opening an account that often include commission-free trades and cash bonuses worth thousands of dollars.
Stated simply, it's very possible that the average investor will actually pay an average trading commission that is lower than the broker's published price.
Commission-free ETFs and NTF funds
Investors who like investing in funds should take into consideration whether or not a brokerage offers commission-free ETFs or no-transaction-fee (NTF) mutual funds that you can buy and sell without paying a fee. Here's how the two brokers compare in fee-free funds.
| Broker | Commission-Free ETFs | NTF Mutual Funds |
| --- | --- | --- |
| Interactive Brokers | 33 (GlobalX, Cambria, and O'Shares) | 2,900+ |
| TradeKing | None | None |
Data sources: Company websites.
Notably, Interactive Brokers sweeps both categories for the number of no-transaction-fee funds it provides. However, TradeKing has lower commission prices on mutual funds, making it a less expensive choice if your favorite funds aren't on Interactive Broker's list of NTF mutual funds.
Account minimums
Both brokers have very different minimum account requirements. TradeKing is a no-minimum broker, so it doesn't require new investors meet a minimum initial deposit requirement. Interactive Brokers requires a minimum initial deposit of $10,000 to open an account, or $5,000 to open an IRA account. Investors who are 25 years old or younger can open an Interactive Brokers account for just $3,000.
Trading platform
We at The Motley Fool believe in the merits of a long-term, buy-and-hold philosophy. Thus, we prefer to invest in businesses that we admire to profit from their success over years, rather than days or weeks. As a result, we don't trade much, and don't have strong opinions on brokers' trading platforms.
Realistically, we tend to think that personal preference is a primary driver of whether or not you'll like any given trading platform. So, if a platform is important to you, we'd simply recommend you try it out for yourself. Two different people can and do have very different opinions about any given platform or software.
Image source: Getty Images.
International stocks and ADRs
You don't need to know a foreign language to invest in foreign companies. Both Interactive Brokers and TradeKing allow their clients to invest in international companies, with a few exceptions.
| Investments | Interactive Brokers | TradeKing |
| --- | --- | --- |
| American depositary receipts (ADRs) | Yes | Yes |
| International stock markets | Yes | No |
| ETFs/Mutual funds of foreign stocks | ETFs and mutual funds | ETFs and mutual funds |
Data sources: Company websites.
Realistically, the biggest difference between these two brokers is that Interactive Brokers can send trades to more than 100 different markets around the world, whereas TradeKing is limited to the United States.
However, clients of both brokers can invest in foreign companies that have a domestically traded ADR, and buy ETFs and mutual funds that own foreign stocks on their clients' behalf. Ultimately, whether or not the differences are meaningful to you depends on how you invest.
Research quality and tools
We tend to think that do-it-yourself investors can benefit from access to proprietary and third-party research through their brokerage accounts. Both Interactive Brokers and TradeKing have a lot to offer in this department.
Interactive Brokers gives its investors tools to see analyst upgrades and downgrades for specific stocks, access to news off the wires, and an excellent assortment of screeners to find investments quantitatively. TradeKing offers up its own quantitative screening tools, in addition to proprietary Breakfast Bell market reports and third-party stock reports from S&P.
Frankly, both brokers have a lot to offer, and we certainly can't list every feature here. However, it's true that investors should be able to find a lot to like about these brokers' research capabilities, depending on their individual needs.
Mobile app
You now have an instant connection to Wall Street to make trades through trading apps designed for your mobile phone or tablet. Here's how users and clients of each broker rated their iOS and Android apps (as of Dec. 29, 2016).
| Broker | Apple App Store | Google Play |
| --- | --- | --- |
| Interactive Brokers | 3.5 stars | 4.0 stars |
| TradeKing | 1.0 star | 4.0 stars |
Data sources: Relevant app stores.
Is Interactive Brokers or TradeKing right for you?
Both brokers have a lot to offer the do-it-yourself investor. Interactive Brokers has low commissions and more fee-free fund choices, but its high initial deposit requirements may dissuade some investors from its service. TradeKing features lower mutual fund commission prices and no minimum deposit requirements, but frequent stock or options traders may pay more in commissions.
Ultimately, every investor can find a broker for them, but there isn't one brokerage for every single investor. It's all about how a broker's investment selections, features, and commissions work within the confines of your portfolio. To be clear: The Motley Fool doesn't endorse any particular broker, but we can help you make a good choice for your portfolio. Visit Fool.com's Broker Center for a comparison of features and special offers for traditional brokerage accounts. The Fool.com IRA Center offers similar comparisons, with a primary focus on the needs of retirement investors.
10 stocks we like better thanWal-MartWhen investing geniuses David and TomGardner have a stock tip, it can pay to listen. After all, the newsletter theyhave run for over a decade, the Motley Fool Stock Advisor, has tripled the market.*
David and Tomjust revealed what they believe are theten best stocksfor investors to buy right now... and Wal-Mart wasn't one of them! That's right -- theythink these 10 stocks are even better buys.
Click hereto learn about these picks!
*StockAdvisor returns as of December 12, 2016The author(s) may have a position in any stocks mentioned.
Jordan Wathen owns shares of Interactive Brokers. The Motley Fool recommends Interactive Brokers. The Motley Fool has a disclosure policy.