Intel's Virtual Reality Plan: Focus on Sports and Live Events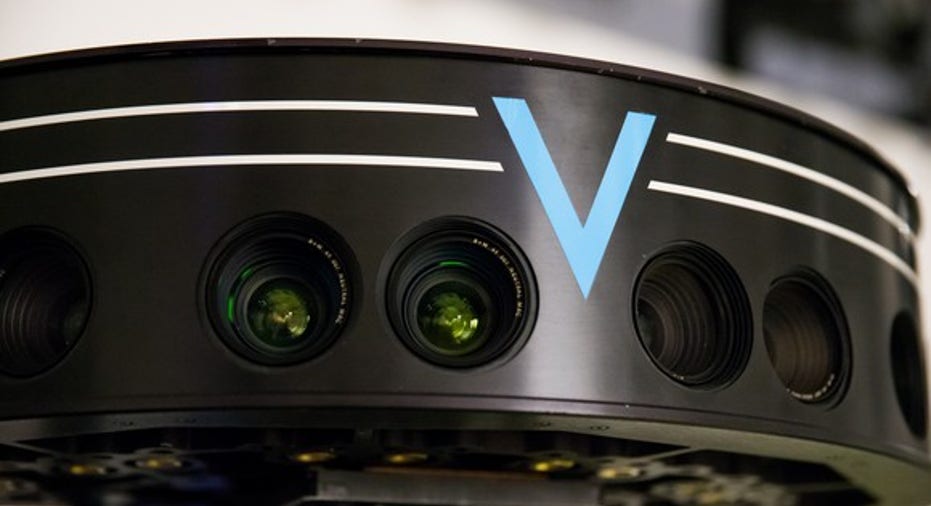 Image source: Intel.
It's no secret that Intel (NASDAQ: INTC) is at a crossroads. The company is looking for its next major market to sell its chips into, as sales in the PC market slow down and the company continues to struggle to gain footing in the mobile market.
Some of Intel's focus has been on positioning itself to benefit from the Internet of Things, but the company is increasingly looking to virtual reality (VR) to boost chip sales as well. And its latest move was to snatch up VR company Voke last week.
The Voke acquisition comes just eight months after Intel purchased another VR company, Replay Technologies -- and both are starting to bring Intel's larger VR strategy into view.
Why Intel wants in on VR
Intel's purchase of Voke (for an undisclosed sum) is a natural fit for the company. Voke and Intel have worked together before when Voke provided the 3D video capturing hardware for the most recent New York Fashion Week, and Intel supplied the processing power.
Voke's technology combines live streams of cameras to create virtual reality experiences of live events, whether it's on a PC, tablet, smartphone, or VR headset. That tech, along with Intel's chips, allows easy integration with sports and live event broadcasting channels.
Intel said in a press release that the purchase of Voke will help the companies "innovate and scale our new immersive sports business faster to bring fans the most personalized, fully immersive VR experience ever imagined and change the way networks, sports leagues and teams engage with their audiences."
In addition to New York Fashion Week, Voke's technology was used for live VR streams of of theNCAA Men's Basketball Final Four and the 2016 Kabaddi World Cup. That's important because the market size for live VR experience is growing, and a Goldman Sachs report published earlier this year estimates that it will be worth $4.1 billion by 2025.
Intel went on to say, "Imagine being able to witness a slam dunk from the defender's perspective or the defensive rush from the quarterback's perspective. This kind of experience may sound futuristic, but it's closer than you think."
Purchasing Voke will help Intel get a little deeper into the live VR event market, but so will its purchase of Replay Technologies. The Israel-based company joined Intel's newly created Intel Sports business after it was acquired earlier this year. The company's technology takes images captured by ultra-HD cameras placed around a stadium and created a seamless 3D image of a game, as it did for theNBA All-Star Weekend.
To understand how this really works, check out how Intel used some of its 3D technology to capture Major League Baseball footage from the recent All-Star game:
Video source: Intel.
Intel has said that the Replay Technologies image capturing was powered by Intel-based servers, and that the system needs lots of computing power for its data-driven images and cloud computing.
The VR market size
The need for more cloud-based image processing, for both Replay and the Voke technologies, could help Intel sell more of its chips. Replay's tech ran on Intel's sixth-generation Generation Intel Core processors and Intel server technology, and other similar systems could do the same.Additionally, Intel is looking to bring its own VR headset, called Project Alloy, to market as well.
If it succeeds in both launching its own headset and selling more processors for VR, it'll help Intel move into the virtual reality hardware market that's expected to be $45 billion by 2025.
Intel is looking for its next big win in the processor space, and it's starting to bet on live events and sports to make that happen. If the company can turn its recent purchases intosales of more processors and server technology, then they'll both be worthy investments. While it's still unclear how well Intel might do in VR, investors should be pleased that the company is looking to new and fast-growing markets to expand its processor footprint.
10 stocks we like better than Intel When investing geniuses David and Tom Gardner have a stock tip, it can pay to listen. After all, the newsletter they have run for over a decade, Motley Fool Stock Advisor, has tripled the market.*
David and Tom just revealed what they believe are the ten best stocks for investors to buy right now... and Intel wasn't one of them! That's right -- they think these 10 stocks are even better buys.
Click here to learn about these picks!
*Stock Advisor returns as of November 7, 2016
Chris Neiger has no position in any stocks mentioned. The Motley Fool recommends Intel. Try any of our Foolish newsletter services free for 30 days. We Fools may not all hold the same opinions, but we all believe that considering a diverse range of insights makes us better investors. The Motley Fool has a disclosure policy.