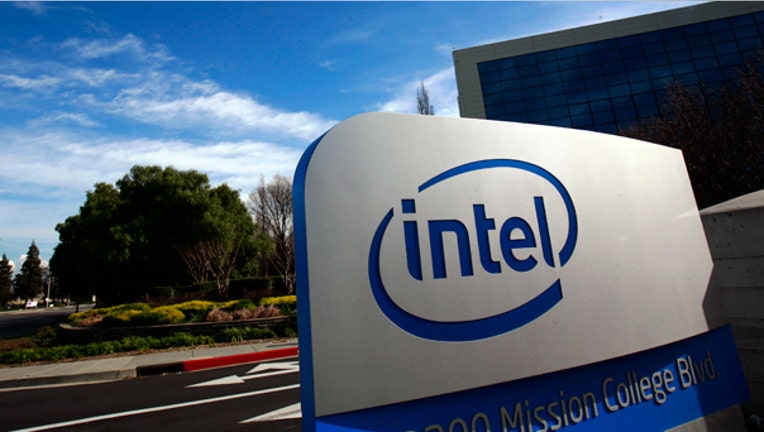 Intel (NASDAQ:INTC) snatched up McAfee (NYSE:MFE) for $7.68 billion in cash on Thursday in a surprise deal that placed a 60% premium on the world's largest security technology company.
The $48-a-share deal marks a change of direction as the giant chip maker now jumps into the security business. Intel said it will make Santa Clara, Calif.-based McAfee a wholly-owned unit, reporting into its software and services group.
McAfee, which was founded in 1987 and has about 6,100 employees, posted double-digit annual growth and nearly 80% gross margins last year. The company sells a suite of software-related security solutions, including McAfee Total Protection, McAfee Antivirus and McAfee Internet Security.
"With the rapid expansion of growth across a vast array of Internet-connected devices, more and more of the elements of our lives have moved online," Intel CEO Paul Otellini said in a statement. "In the past, energy-efficient performance and connectivity have defined computing requirements. Looking forward, security will join those as a third pillar of what people demand from all computing experiences."
Intel sees the acquisition almost immediately adding to its bottom line, saying it sees it being slightly accretive on a non-GAAP basis in the first year. On a GAAP basis, Intel said the deal will be slightly dilutive in the first year of operations and approximately flat in the second year.
News of the deal sent shares of McAfee surging 58.4% to $47.42 in the premarkets on Thursday after having closed at $29.92 on Wednesday. Shares of Intel took a hit on the news, easing 2% to $19.19.
"The cyber threat landscape has changed dramatically over the past few years, with millions of new threats appearing every month," McAfee CEO Dave DeWalt said. "We believe this acquisition will result in our ability to deliver a safer, more secure and trusted Internet-enabled device experience."
Intel didn't say when it expects the deal to close, saying only it will be finalized upon shareholder approval and regulatory clearances.
Intel was advised in the deal by Goldman Sachs (NYSE:GS), while McAfee was advised by Morgan Stanley (NYSE:MS).
Shares of McAfee rival Symantec (NASDAQ:SYMC) soared 9.1% in the wake of the deal.