Intel Corporation Reports Solid Q1 Results, Announces Restructuring Program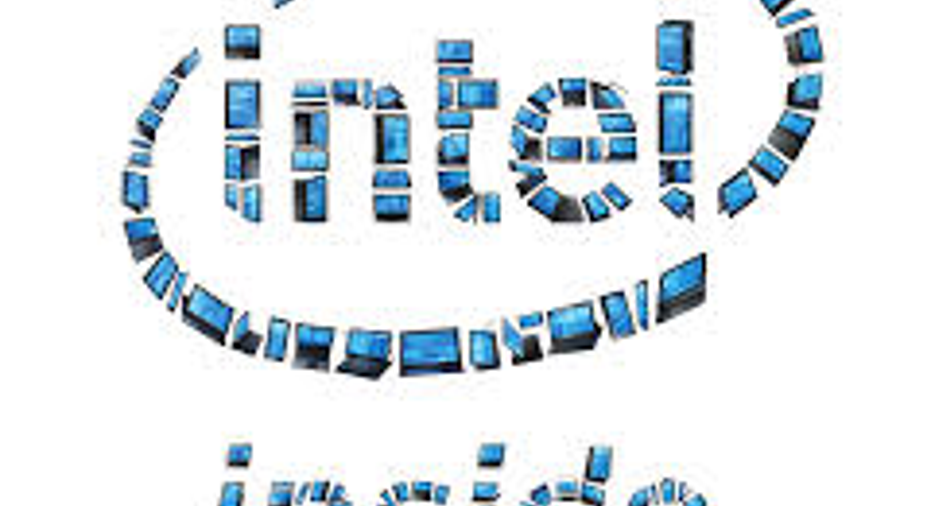 Source: Intel.
Just after Tuesday's closing bell, Intel published its results [opens in PDF] for the first quarter of fiscal year 2016. Separately, the semiconductor giant announced a wide-ranging restructuring program that will reduce Intel's payroll by about 12,000 employees.
Trading of Intel shares was briefly halted around the announcement. When restarted, stock prices fell more than 2% in after-hours action.
Let's see what Intel had to say in this report.
Intel's Q1 results: The raw numbers
| Metric | Q1 2016 Actuals | Q1 2015 Actuals | Growth (YOY) |
| --- | --- | --- | --- |
| Revenue | $13.7 billion | $12.8 billion | 7% |
| Net income | $2.05 billion | $1.99 billion | 3% |
| GAAP EPS (diluted) | $0.42 | $0.41 | 2.4% |
Source: Intel [opens in PDF].
What happened with Intel this quarter? There's a lot of news to chew on.
First-quarter sales came in on the low end of Intel's guidance range,while earnings landed above the midpoint of management's own forecasts.
The Internet of Things division saw sales rising 22% year over year, ahead of a 12% boost in the security software group. Data center product revenues were also strong, rising 9% from the year-ago period.
The programmable solutions segment was not off to a great start. That operation collected first-quarter sales of $359 million. That's 18% below the $436 million in sales that Altera produced in the year-ago quarter, before becoming an Intel division right before the start of the just-reported quarter.
The restructuring will pour more support into growth strategies such as the Internet of Things and data center divisions. Meanwhile, cost-cutting programs will start in less promising fields. The company will consolidate its global network of R&D and manufacturing centers, and the job reductions will be a combination of voluntary and involuntary departures.
In the executive offices, longtime CFO Stacy Smith will take a new role as head of sales, manufacturing, and operations. That looks a lot like a COO's or president's job description. Intel has been running without those titles in the wake of former COO Brian Krzanich taking the CEO office in 2013.Smith will stay in the CFO seat until a successor has been chosen.
Intel included fresh guidance for the second quarter, along with some adjustments to its full-year views.
Second-quarter sales should stop at roughly $13.5 billion. Adjusted gross margins are seen at 61%, down from 62.7% in the first quarter. Running the numbers on Intel's detailed guidance package, you'll end up with adjusted bottom-line earnings of approximately $0.32 per diluted share. In the second quarter of 2015, Intel reported adjusted earnings of $0.50 per share on sales of $14.2 billion.
Full-year targets saw small but significant downward adjustments to expected revenues and gross margins. The company said it expects revenue to increase in the mid-single digits, which is down from a prior outlook of mid- to high-single digits, while it predicts non-GAAP gross margin of 62% (plus or minus a couple of percentage points), which is down from a prior outlook of 63% (plus or minus a couple of percentage points). However, the tax rate forecast was also reduced, along with somewhat lower operating expenses. The total effect on the bottom line should be more or less flat.
What management had to say Intel executives were quick to put a positive spin on this quarter's radical changes.
"Our results over the last year demonstrate a strategy that is working and a solid foundation for growth," said Krzanich in a press statement. "The opportunity now is to accelerate this momentum and build on our strengths. "These actions drive long-term change to further establish Intel as the leader for the smart, connected world."
Looking ahead The pivot into high-growth markets may indeed be the correct move, but results are going to be choppy while Intel goes through this heavy-handed restructuring. Don't be surprised if this formerly ultra-safe stock takes on more volatility in the months ahead -- maybe even the next couple of years.
The article Intel Corporation Reports Solid Q1 Results, Announces Restructuring Program originally appeared on Fool.com.
Anders Bylund owns shares of Intel. The Motley Fool recommends Intel. Try any of our Foolish newsletter services free for 30 days. We Fools may not all hold the same opinions, but we all believe that considering a diverse range of insights makes us better investors. The Motley Fool has a disclosure policy.
Copyright 1995 - 2016 The Motley Fool, LLC. All rights reserved. The Motley Fool has a disclosure policy.