Intel Corporation Reportedly Grabs Even More Apple Inc. iPhone Share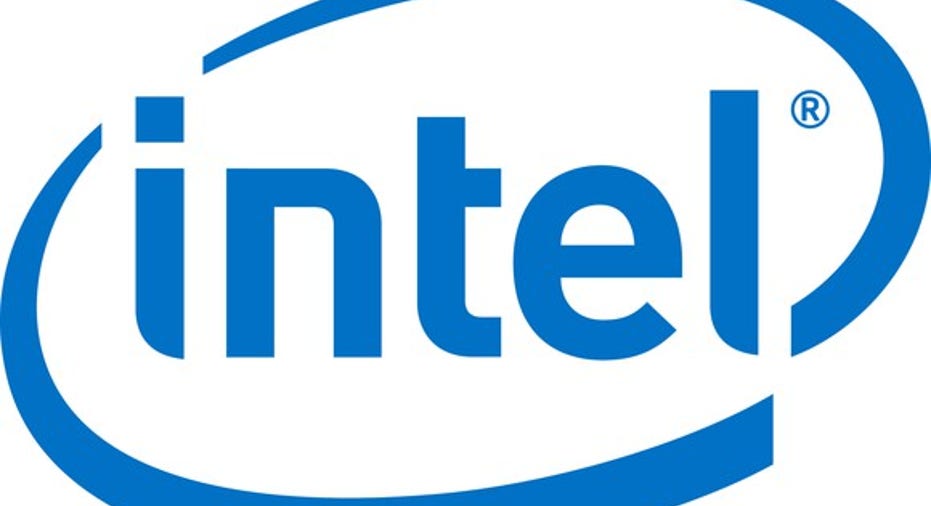 Image credit: Intel.
At this point, it's well known that microprocessor giant Intel will be supplying cellular modems to Apple for its next-generation iPhone. It was previously believed that Intel would get a minority allocation in the new iPhone, with cellular modem giant Qualcomm getting the majority of the orders.
However, a new report from Cowen and Company analyst Timothy Arcuri (via Barron's) suggests the chipmaker could actually grab majority baseband share in the new iPhone.
What does this mean for Intel?
If this report is true, and Intel has found its way inside of the majority of Apple's new iPhones, this could signal the beginning of an interesting partnership between Apple and Intel. Arcuri thinks Intel may be selling its XMM 7360 stand-alone modem to Apple for around $15 a unit.
According to Barron's, Arcuri's share assumption means Intel could ship 100 million to 110 million units of these modems to Apple. Taking Arcuri's $15-per-unit estimate and multiplying it by 105 million (the midpoint of the unit shipment assumption) translates into $1.575 billion in revenue.
Arcuri also estimates that Intel could be selling these modems at a gross profit margin of between 50% and 55%, so this business could translate into incremental gross profit of around $827 million (assuming the midpoint on units and gross margins).
This wouldn't be game-changing revenue for the chipmaker, but it could go a long way to further improving the profitability of its client computing group (which now includes its loss-making mobile chip group).
What does this mean for Qualcomm?
To the extent that Intel grabs iPhone share, Qualcomm will lose share. If Intel is pricing its modems aggressively (i.e., undercutting Qualcomm), Qualcomm's revenue loss here could be a bit larger than Intel's gain.
Although this is surely to be a black eye to Qualcomm, particularly as the company has long touted the superiority of its modem technology relative to the competition, it's certainly not the end of the world for the company's wireless chip business.
Although it's too soon to tell what modems Apple will use in future phones and how the iDevice maker might split its orders, it would seem reasonable to expect that Apple would really like to have multiple viable sources for modems over the longer term.
If Intel can continue to execute, I would expect this iPhone share loss to be more than just a one-off deal. However, if Intel fails to execute, Qualcomm could be poised to regain majority -- if not 100% -- share in future iPhones.
Apple is the real winner
It's never a good thing to depend on a single supplier for a component as critical as a cellular modem, so the fact that Intel has apparently emerged as a viable alternative to Qualcomm in stand-alone modems is a clear positive for Apple.
Right now, Apple is still locked into Qualcomm for a portion of the modems it uses in the iPhone since Intel's modems do not have CDMA support, something that's still required for a number of major networks. However, Intel bought Via Telecom's CDMA assets a while back and has indicated that it plans to integrate that technology into future modems.
Once Intel is able to offer a modem solution with CDMA capability, Apple should be completely free to play Qualcomm and Intel off of each other aggressively-- potentially leading to lower margins for both modem makers and a lower bill of materials (read: better gross margins) for future iPhone products.
The article Intel Corporation Reportedly Grabs Even More Apple Inc. iPhone Share originally appeared on Fool.com.
Ashraf Eassa owns shares of Intel and Qualcomm. The Motley Fool owns shares of and recommends Apple and Qualcomm. The Motley Fool has the following options: long January 2018 $90 calls on Apple and short January 2018 $95 calls on Apple. The Motley Fool recommends Intel. Try any of our Foolish newsletter services free for 30 days. We Fools may not all hold the same opinions, but we all believe that considering a diverse range of insights makes us better investors. The Motley Fool has a disclosure policy.
Copyright 1995 - 2016 The Motley Fool, LLC. All rights reserved. The Motley Fool has a disclosure policy.