Intel Corporation Gets New Client Computing Group Chief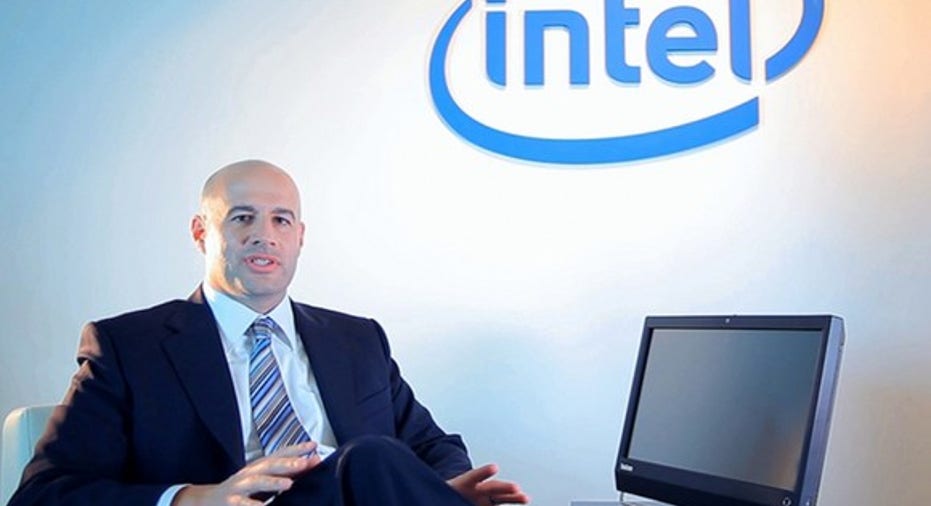 A little while back, Intel (NASDAQ: INTC) announced that Diane Bryant, the company's long-term data center group (DCG) chief, had to take a six- to eight-month leave of absence to tend to a "personal family matter."
As a result, Intel replaced Bryant with client computing group (CCG) chief Navin Shenoy. Shenoy had just replaced Kirk Skaugen a year ago.
Navin Shenoy. Image source: Intel.
With Shenoy now running DCG, this left a vacancy at the top of CCG. Intel said that Murthy Renduchintala, the head of the company's client and Internet of Things and system architecture (CISA) group, would temporarily fill Shenoy's vacancy until Shenoy's replacement had been found.
On May 11, Intel announced Shenoy's successor: Gregory Bryant.
Who is Gregory Bryant?
Prior to his appointment as the head of CCG, Bryant "was leading the strategy and product development for Intel's Connected Home and Commercial Client (CHC) businesses," per the notice published on Intel's website announcing Bryant's promotion.
On his LinkedIn page, Bryant says that he is "responsible for managing the [profit and loss], leading the strategy and product development for Intel's desktop product line including desktop PC, mini-PC, all-in-one, and enthusiast gaming platforms -- as well as Intel's PUMA gateway and set-top box business."
Gregory Bryant. Image source: Fudzilla.
It's clear that Bryant has a lot of relevant experience, so CCG should be in reasonably good hands.
Something to keep in mind
While Bryant seems qualified for the job, one thing that concerns me is the rapid turnover that Intel's CCG has had at the top over the last several years. In 2012, Skaugen took over the PC Client Group from executive Mooly Eden. Then, about four years later, Skaugen left, which led to Shenoy's appointment as CCG chief last year.
And, now, CCG is getting yet another chief.
The seemingly constant management turnover in CCG isn't great; strategic visions take time to implement, especially given that product development cycles in the computer processor market are relatively long, so Intel's CCG runs the risk of continued shifts in direction/vision that could trip the company up if it's not careful.
On the plus side, while CCG's previous head was replaced just a year after he took the job, within Intel CCG is a sub-organization of the broader CISA group mentioned above.
As a slide that Renduchintala showed at the company's analyst day back in February, his organization is responsible for key functions such as silicon engineering, platform development, software enablement, and the alignment of products and chip manufacturing technology.
In other words, the turnover in CCG management probably won't have a huge impact on the underlying product and technology development related to CCG's products.
I think Intel's CCG would benefit from stability at the top (assuming, of course, that Bryant does a good job as CCG chief; if he performs poorly, I'd prefer additional turnover to keeping in place suboptimal management).
Foolish takeaway
At the end of the day, I don't think the shift in CCG management is going to have a dramatic impact on the business performance of the segment. The business should be relatively straightforward to maintain and the company is putting somebody highly qualified in charge of it.
10 stocks we like better than IntelWhen investing geniuses David and Tom Gardner have a stock tip, it can pay to listen. After all, the newsletter they have run for over a decade, Motley Fool Stock Advisor, has tripled the market.*
David and Tom just revealed what they believe are the 10 best stocks for investors to buy right now... and Intel wasn't one of them! That's right -- they think these 10 stocks are even better buys.
Click here to learn about these picks!
*Stock Advisor returns as of May 1, 2017
Ashraf Eassa owns shares of Intel. The Motley Fool recommends Intel. The Motley Fool has a disclosure policy.