Intel Corp.'s Pending Job Cuts Are Harsh, but Necessary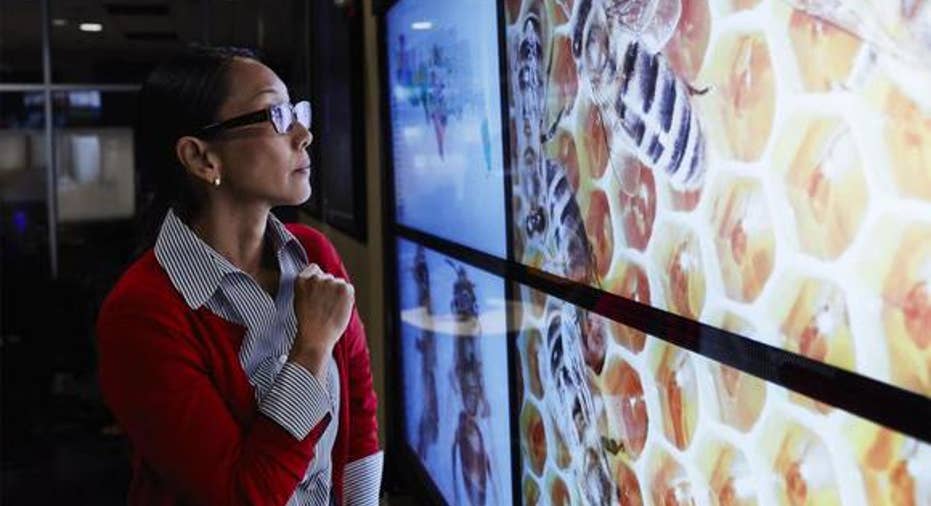 If after-hours trading was anything to go by, the initial reaction of investors, following Intel's first quarter earnings release on April 19, was not good. After dropping about 3% following the announcement, Intel bounced back the next day as the Street eventually concluded it was content with the company beating analysts' expectations and improving revenues.
The problemIntel faces is all too familiar: a steadily declining PC market. CEO Brian Krzanich is attempting to compensate for this by transforming his company into a maker of chips for cloud-based data centers and the Internet of Things (IoT). That transformation was the impetus for Krzanich's announcement (also on April 19) that Intel will be paring its global work force by about 11%.
Thousands of lost jobs is certainly nothing to cheer about, but given Intel's new focus on non-PC markets, the cuts are a case of better late than never.
Image Source: Intel.
The harsh realityIn an effort to "accelerate its evolution from a PC company to one that powers the cloud and billions of smart, connected computing devices," Intel announced it will eliminate 12,000 positions. The plan is to complete the restructuring by mid-2017, though most of the affected employees will be contacted in the next two months.
According to Krzanich, Intel will shave an estimated $750 million in expenses in 2016 due to the job cuts, and achieve "annual run rate savings of $1.4 billion by mid-2017." The major overhaul of Intel's workforce will result in a one-time charge of $1.2 billion this quarter.
In a letter to employees, Krzanich acknowledged the difficult nature of the sweeping changes, but said a leaner Intel will "emerge as a more productive company with broader reach, and sharper execution." And it couldn't come at a better time: Expenses are rising, and as a recently released internal memo states, Intel is suffering from a lack of efficiencies and customer focus.
How bad is it? Intel carries the unenviable title of the worst performing tech stock in the Dow for 2016 so far, due to its 8% plus share price decline year-to-date. By contrast, rival Qualcomm'sstock, thanks to its dominant position in mobile, is up more than 5% this year. And that's despite rumors circulating that Qualcomm could lose its LTE chip deal with Appleto, of all rivals, Intel.
What took so long?Krzanich initiated Intel's transition into new markets, including cloud data centers and IoT, almost immediately following his appointment as CEO in May, 2013. The plan was a sound one, in that the inevitability of declining PC sales was clear for all to see, and new data from Gartner confirms it's getting worse, not better.
Worldwide, PC shipments dropped to 64.8 million in Q1 2016, the lowest number of units shipped since 2007. In addition to the decline in Intel's PC business, expenses are increasingly putting pressure on operating income, margins, and ultimately, earnings per share. Last quarter, overhead jumped 11% compared to the year-ago period. Rising to $5.5 billion and consequently squeezing margins to 59.3% -- 1.2 percentage points below 2015.
Thanks to a favorable tax rate, Intel was able to eke out EPS of $0.42 compared to $0.41 a year-ago, despite increasing revenue 7% to $13.7 billion on a GAAP basis (including one-time items). The estimated $750 million reduction in expenses this year, and the subsequent $1.4 billion by mid-2017, from the workforce reduction will be welcome savings as Intel continues its transition.
There's also the small matter of execution. Two weeks ago, an internal memo was obtained by The Oregonianwritten by the recently appointed president, Murthy Renduchintala -- hired away from Qualcomm -- detailing his concerns about his IoT teams. He sites a "lack of product/customer focus in execution that is creating schedule and competitiveness gaps in our products." The message was directed to Intel's senior managers, including Krzanich. A week later, Intel shared its restructuring plans.
Intel is in need of a jump-start to get back into investors' good graces -- growing IoT and improved data center sales haven't been enough. The sad truth for all those employees is that the job cuts are a necessary evil in order for Intel to complete its much-needed transition to cloud and IoT dominance.
The article Intel Corp.'s Pending Job Cuts Are Harsh, but Necessary originally appeared on Fool.com.
Tim Brugger has no position in any stocks mentioned. The Motley Fool owns shares of and recommends Apple, Gartner, and Qualcomm. The Motley Fool recommends Intel. Try any of our Foolish newsletter services free for 30 days. We Fools may not all hold the same opinions, but we all believe that considering a diverse range of insights makes us better investors. The Motley Fool has a disclosure policy.
Copyright 1995 - 2016 The Motley Fool, LLC. All rights reserved. The Motley Fool has a disclosure policy.