Intel Corp. and Qualcomm, Inc.: On a Collision Course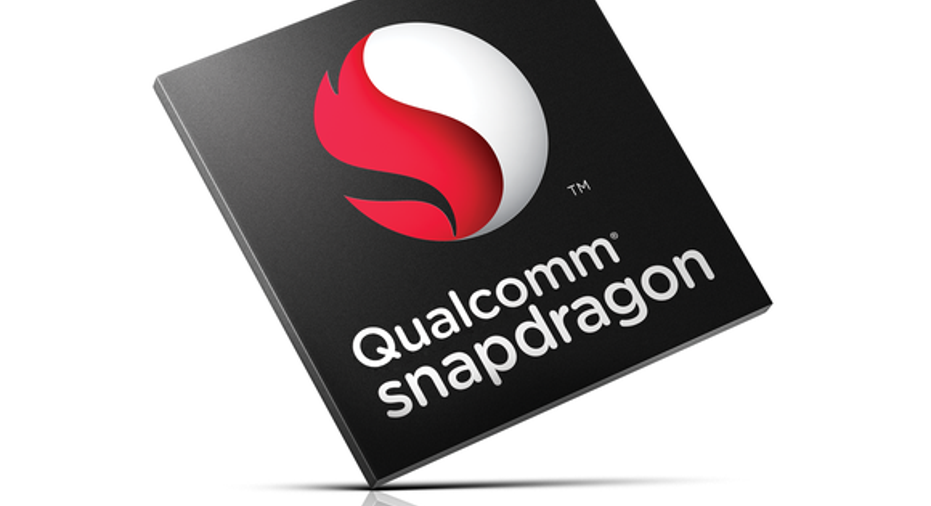 For years, there has been very little intersection between Intel's (NASDAQ: INTC) core businesses and Qualcomm's (NASDAQ: QCOM). Intel's revenue today comes primarily from sales of personal-computer processors, processors for enterprise and cloud servers, and networking applications.
Qualcomm, on the other hand, makes most of its profit from licensing wireless technologies and patents, and generates most of its revenue by selling chips that go into smartphones and, to a lesser extent, other mobile devices like tablets.
Image source: Qualcomm.
For years, it has been widely known that Qualcomm was working on processors designed to attack Intel's data-center dominance; first commercial shipments are expected to begin in the second half of 2017. And for years, Intel has been going on about trying to attack Qualcomm's wireless-chip business -- achieving its first real success last year when it captured cellular-modem share from Qualcomm in Apple's (NASDAQ: AAPL) iPhone 7-series smartphones.
In other words, these two chip giants are on a collision course. Let's look at what each side could lose, what each side stands to gain, and what this coming battle might mean for investors in either company.
Intel deals its major -- but potentially only -- blow
In the past, Intel had told investors that it expected to compete broadly across the mobile-processor market. Indeed, the company said it was developing a whole stack of chips, designed to span everything from low-end smartphones to what the company referred to as "hero devices."
In addition to those chips, Intel had been pursuing stand-alone cellular-modem efforts for quite some time, though with little success until recently.
Investors might be aware that Intel canceled its pipeline of mobile-processor products and substantially reduced its investment levels there. (Intel said at its most recent investor meeting that from 2015 to 2017, its spending in mobile will go down about 55%.)
So, Intel is, by and large, neutralized as a threat to Qualcomm's mobile-processor business.
However, the company won a large portion of the cellular-modem spots inside Apple's iPhone 7 series of smartphones, which led to a reasonable bump in revenue for Intel and a corresponding decrement to Qualcomm's revenues.
Qualcomm sharpening its knives
Though Intel's mobile efforts ultimately translated into Qualcomm losing some business at Apple, Qualcomm's ambitions are much more significant.
Qualcomm announced that it will be working with software giant Microsoft (NASDAQ: MSFT) to bring personal computers running Windows 10 on Qualcomm's Snapdragon 835 processors to market during the second half of 2017 -- directly attacking Intel's largest business.
To make matters worse for Intel (and perhaps sweeten the deal for Qualcomm), Qualcomm seems committed to developing data-center processors for now. Significant share gains on Qualcomm's part (and corresponding share losses on Intel's part) -- should they occur -- aren't likely to happen overnight.
However, Qualcomm's upcoming Centriq 2400 chips have already gotten Microsoft's blessing for its internal use, which lends credibility to the notion that major data-center customers may be willing -- and, frankly, eager -- to work with alternative suppliers rather than Intel.
The upside and downside for each company
For Intel, the only upside I see in this contest is its potential to gain some additional cellular-modem share from Qualcomm at Apple. The opportunity likely isn't that big from the standpoint of annual revenue, and that revenue would likely come at a much lower margin than Intel's corporate average. Right now, Intel's ability to hurt Qualcomm in its core wireless-chip business seems limited.
The upside for Qualcomm, on the other hand, seems greater. It can take share from Intel in the latter company's core business of personal-computer chips, as well as its data-center business, starting from essentially zero share.
Intel certainly has significant resources with which to defend itself, so it's probably not prudent for investors in either company to model in substantial market-share shifts to Qualcomm anytime soon. But, in terms of which company has more to gain and which has more to lose: The answers come up Qualcomm and Intel, respectively.
10 stocks we like better than QualcommWhen investing geniuses David and Tom Gardner have a stock tip, it can pay to listen. After all, the newsletter they have run for over a decade, Motley Fool Stock Advisor, has tripled the market.*
David and Tom just revealed what they believe are the 10 best stocks for investors to buy right now... and Qualcomm wasn't one of them! That's right -- they think these 10 stocks are even better buys.
Click here to learn about these picks!
*Stock Advisor returns as of February 6, 2017
Teresa Kersten is an employee of LinkedIn and is a member of The Motley Fool's board of directors. LinkedIn is owned by Microsoft. Ashraf Eassa owns shares of Intel and Qualcomm. The Motley Fool owns shares of and recommends Apple and Qualcomm. The Motley Fool has the following options: long January 2018 $90 calls on Apple and short January 2018 $95 calls on Apple. The Motley Fool recommends Intel. The Motley Fool has a disclosure policy.