Intel 1Q Earnings Easily Top Views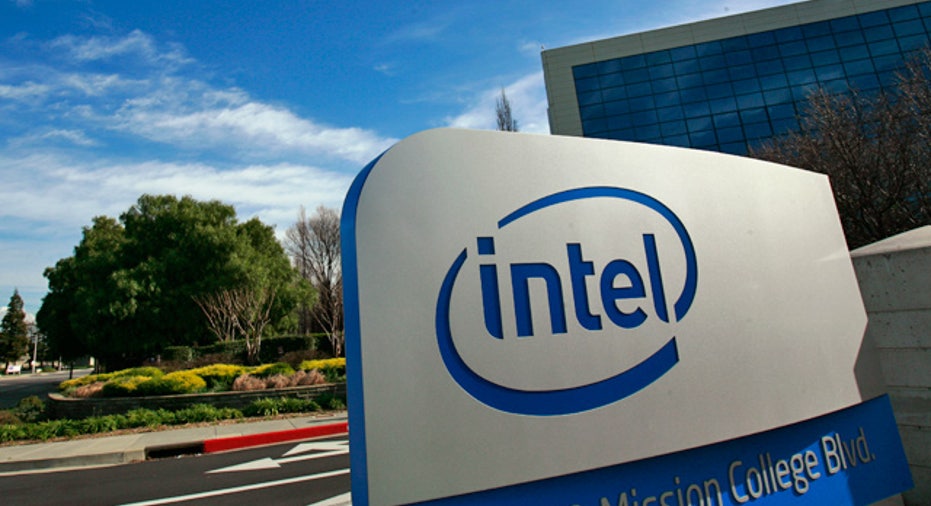 Intel Corp. (NASDAQ:INTC) weighed in with first-quarter results on Tuesday that handily topped analyst expectations, sending shares higher in after-hours trading.
The company forecast second quarter revenue in a range of $12.85 billion to $12.9 billion, with adjusted gross margin of 62%, give or take a couple of percentage points.
The chip-maker saw the growth trend continue in the server market, as Intel's Data Center Group posted 32% year-over-year growth. Revenue growth in the mobile market, or more specifically, Intel's Atom microprocessor rallied 4%, compared to the first quarter of last year, to $370 million.
Intel reported fiscal first-quarter profit that jumped 29% to $3.16 billion or 56 cents a share, compared with year-ago earnings of $2.4 billion or 43 cents a share. On an adjusted basis, earnings rose to 59 cents a share, up from year-ago non-GAAP earnings of 43 cents a share.
Revenue rose 25% to $12.85 billion, up substantially from last year's first-quarter sales of $10.30 billion. Gross margin widened to 61% in the quarter.
The results easily topped expectations, as the Street had predicted earnings of 46 cents a share on revenue of $11.6 billion.
Competition has been heating up in the chip sector, as AMD's Brazos chip takes on Intel's Sandy Bridge, Nvidia encroaches on Intel's presence in the mobile market, and Samsung's total chip-sector market share, with increased to 9.2% of chip revenue worldwide in 2010, just 4.1% behind Intel.
"The first-quarter revenue was an all-time record for Intel fueled by double digit annual revenue growth in every major product segment and across all geographies," said Paul Otellini, Intel president and CEO, in a statement. "These outstanding results, combined with our guidance for the second quarter, position us to achieve greater than 20 percent annual revenue growth."
The company also added 11,000 workers during the quarter, mostly through the acquisitions of Infineon Wireless Solutions and McAfee.
Shares of Intel rose 1.2% in Tuesday's session, closing at $19.88; the stock was up $1.14, or 5.74%, in after-hours trading. So far this year, Intel is down 5.5%.