Insurer Centene commits to shaky ACA exchanges for 2018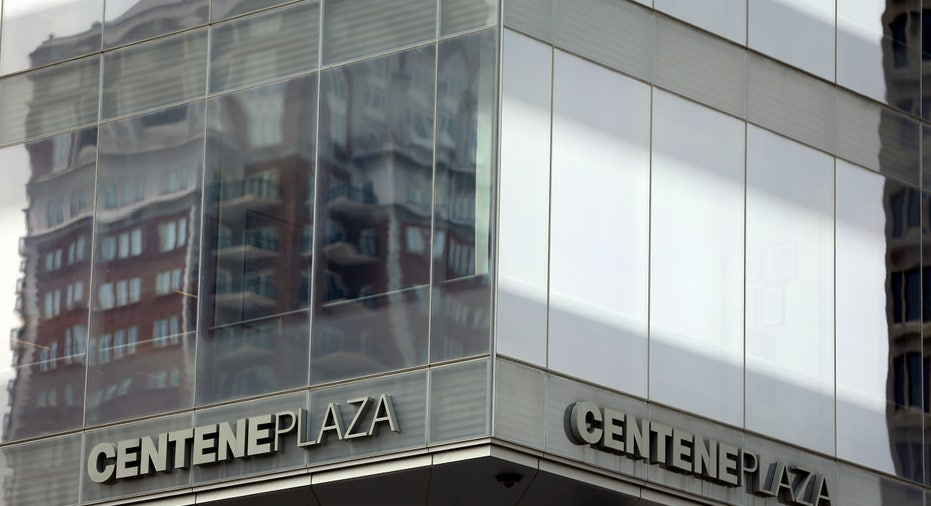 One health insurer is eager to dive back into the Affordable Care Act's troubled insurance exchanges next year, even as competitors waver and President Donald Trump tweets doom about the law's future.
Centene Corp. said Tuesday that its exchange enrollment has swelled 74 percent since last year, up to nearly 1.2 million people.
This comes as competitors like Aetna back away from these public marketplaces after absorbing steep losses, and others like the Blue Cross-Blue Shield carrier Anthem await signs of stability before committing to 2018. Trump has warned repeatedly about the collapse of the law and its exchanges, which provide coverage for around 12 million people.
Insurers have struggled to build a stable business out of the exchanges, in part because they can't attract enough young, healthy people to balance out sicker customers who use their coverage. Soaring premiums haven't helped that push. Companies also say they've been stung by expensive patients who wait until they need the coverage before enrolling.
As a result, exchange choices have grown thin, with many markets down to a single insurer. Some in Tennessee have none.
Heading into 2018, insurers also are nervous about the future of billions of dollars in cost-sharing assistance for some exchange customers with modest incomes.
Despite all this, Centene Chairman and CEO Michael Neidorff said Tuesday during a conference call to discuss the company's first-quarter results that he sees "nothing out there" that will change his company's participation next year.
"We have the agility and the ability to adjust," he said.
Centene sells coverage under its Ambetter brand on exchanges in 12 states. That includes key markets like Florida, Texas and Ohio.
What makes it more bullish than its competitors on these still unstable markets? Analysts say Centene sticks to customers it knows. The insurer specializes in managing the state and federally funded Medicaid program for the poor. On the exchanges, it targets low-income customers in markets where it has already formed networks of providers for its Medicaid business.
That means the insurer doesn't have to build doctor networks for its exchange business from scratch. It also means Centene generally serves customers who get big subsidies that can shield them from price hikes. This makes it more likely they keep their coverage.
Neidorff said Tuesday that 80 percent of Centene's 2016 exchange customers renewed their plans in 2017. Repeat business like that makes it easier for insurers to figure out prices.
Centene has added some new exchange business through its acquisition of fellow insurer Health Net, said Stifel health insurance analyst Thomas Carroll.
It also has gained customers as competitors like UnitedHealth Group Inc. and Humana Inc. have left markets, noted Ana Gupte, who follows insurers as a senior analyst with Leerink Partners.
St. Louis-based Centene Corp. didn't detail financial results from its exchange business. But the insurer said Tuesday it earned $139 million overall in a first-quarter performance that topped Wall Street expectations.
Insurers are still sorting out their coverage plans for next year, so others may still come forward with their own exchange testimonials. They have until late spring or early summer, depending on the state, to make an initial decision on where they plan to sell next year.
Another big exchange participant, Indianapolis-based Anthem Inc., will report Wednesday on its first quarter.
Jefferies analyst David Windley said late last month in a research note that he thought the Blue Cross-Blue Shield insurer was leaning toward leaving a "high percentage" of the exchange markets in which it participates.
An Anthem spokeswoman said in response that the insurer was still pursuing "policy changes that will help with market stabilization and achieve the common goal of making quality health care more affordable and accessible for all."
An Anthem pullback would be a huge blow to the exchanges. Heading into 2017 Anthem was the lone insurer on exchanges in 300 counties in seven states, according to data compiled by The Associated Press and the health research firm Avalere.