Insurance loss from disasters cuts profits at Buffett's firm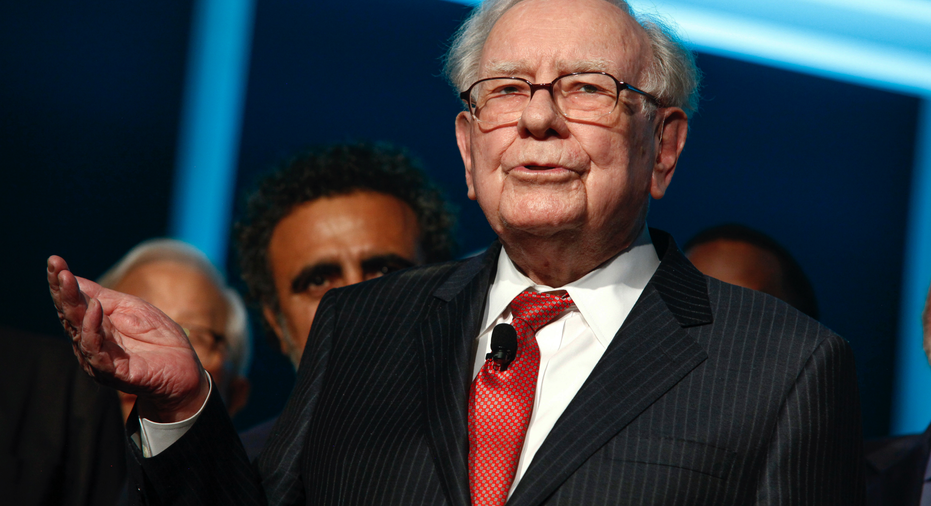 Warren Buffett's Berkshire Hathaway Inc. said Friday that its third-quarter profit fell 43 percent because of a $1.4 billion insurance underwriting loss from Hurricanes Harvey, Irma and Maria and earthquakes in Mexico.
The Omaha, Nebraska-based conglomerate owns Geico and several other insurers, including General Reinsurance.
Berkshire said it earned $4.07 billion, or about $1.65 per Class B share. That's down from $7.2 billion, or $2.92 per Class B share.
Berkshire said that without its investment and derivative gains, which can be volatile, its operating earnings were $3.44 billion, or $1.40 per share.
The five analysts surveyed by FactSet expected Berkshire Hathaway to report operating earnings per Class B share of $1.59.
Buffett's company generated revenue of $60.53 billion in the period.
Berkshire Hathaway executives do not routinely discuss quarterly earnings results.
Edward Jones analyst Jim Shanahan said the insurance losses were larger than he expected. He noted Buffett said in August that Berkshire's exposure to the storms would be limited because it hadn't written much catastrophe insurance in recent years because prices were too low.
But the $3 billion pretax insurance losses Berkshire reported in this quarter weren't far behind the $3.4 billion in hurricane-related losses Berkshire recorded in 2005 when Hurricanes Katrina, Rita and Wilma struck the Gulf Coast.
CFRA Research analyst Cathy Seifert said the underwriting losses in Berkshire's insurance businesses drove the quarterly result. Outside of insurance, Berkshire's other businesses reported a modest 2.9 percent increase in operating profits.
For instance, Berkshire's BNSF railroad contributed $1.04 billion to the company's quarterly profit, up slightly from last year's $1.02 billion net income at the railroad.
Berkshire recorded much lower investment gains this year with $623 million in the quarter. That's significantly lower than last year's $2.3 billion that was boosted by Wrigley paying Berkshire to repurchase preferred shares Buffett's company held.
Berkshire owns more than 90 subsidiaries, including clothing, furniture and jewelry firms. It also has major investments in such companies as Coca-Cola Co. and Wells Fargo & Co.
Its Class B shares were down $1.27 to $186 in after-hours trading Friday following the release of the earnings report.
___
Follow Josh Funk online at www.twitter.com/funkwrite
___
Online:
Berkshire Hathaway Inc.: www.berkshirehathaway.com