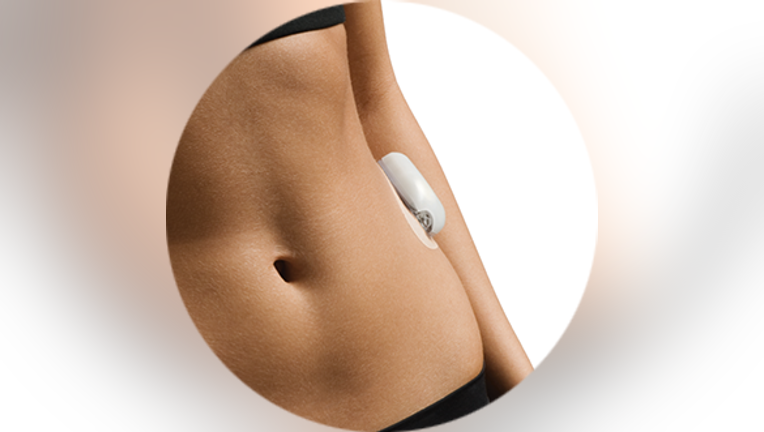 Insulet reported its fourth-quarter and full-year 2015 earnings after the market closed on Thursday. The drug delivery company, which is a leader in tubeless insulin pump technology with its OmniPod System, posted revenue growth across all four of its product lines and that exceeded its expectations.
Insulet's key Q4 numbers
Data source: Insulet.
For the full-year 2015, Insulet's revenue increased 12% year over year to $324.2 million. Operating loss for the year was $60.8 million, compared with an operating loss of $12.3 million in 2014. Net loss for 2015 was $73.5 million, or $1.29 per share, compared with net loss of $51.5 million, or $0.93 per share, in 2014.
Image source: Insulet.
For the quarter, Insulet had about $12 million of non-recurring expenses, including an approximate $9 million non-cash impairment charge associated with the sale of its Neighborhood Diabetes business to Liberty Medical LLC.
Revenue of $100.1 million in the quarter exceeded the company's guidance of $86 to $96 million. Insulet does not provide earnings guidance. Analysts were looking for an earnings loss of $0.26 per share on revenue of $91.89 million. Insulet comfortably beat revenue expectations, but fell short of the earnings consensus. However, the earnings "miss" was due to the non-recurring expenses of about $12 million.
What happened with Insulet this quarter?
U.S. OmniPod revenue increased 21% to $52.9 million.
International OmniPod revenue increased 16% to $15.4 million.
Drug delivery generated revenue of $14.7 million, vs. $800,000 for the prior-year period.
Neighborhood Diabetes revenue increased 16% to $17.1 million.
Closed the sale of its Neighborhood Diabetes supplies business in February 2016 to focus on faster-growing innovative products.
Signed an agreement with Mode AGC (Automated Glucose Control LLC) to develop and incorporate the advanced artificial pancreas algorithm into its OmniPod System.
Signed a development agreement with Eli Lilly for OmniPod delivery of U200 concentrated insulin, which the company states significantly expands OmniPod's addressable market for Type 1 and Type 2 diabetes.
What management had to sayInsulet's CEO Patrick Sullivan said in the earnings release:
Looking aheadInsulet introduced guidance for the first-quarter and full-year 2016 as follows:
Data source: Insulet. *Pro forma growth-excludes revenue growth contributed by Neighborhood Diabetes in 2015.
Going into earnings, analysts were estimating that Insulet would post a lossof $0.23 per share on revenue of $83.19 million in the first quarter, and a loss of $0.65 per share on revenue of $363.71 million in 2016. So, Insulet's revenue guidance falls short of the consensus for both the first quarter and full year.
The article Insulet Pumps Out 38% Revenue Growth in Q4, Expects 30% Growth in 2016 originally appeared on Fool.com.
Beth McKenna has no position in any stocks mentioned. The Motley Fool recommends Insulet. Try any of our Foolish newsletter services free for 30 days. We Fools may not all hold the same opinions, but we all believe that considering a diverse range of insights makes us better investors. The Motley Fool has a disclosure policy.
Copyright 1995 - 2016 The Motley Fool, LLC. All rights reserved. The Motley Fool has a disclosure policy.