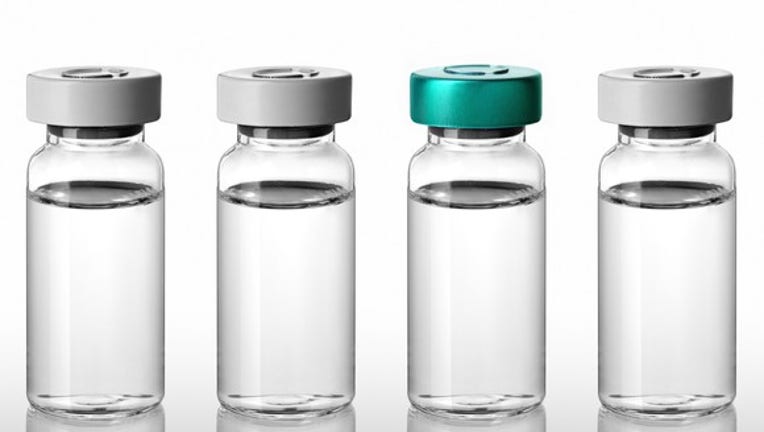 Insulet(NASDAQ: PODD) reported first-quarter 2017 earnings after the market closed on Monday.
The drug delivery company, which is a leader in tubeless insulin pump technology with its Omnipod Insulin Management System,delivered revenue growth of 25% -- which exceeded its guidance -- while its loss per share narrowed slightly. The company also edged up the lower end of its revenue guidance range for full-year 2017.
Insulet's stock has gained 39% for the one-year period through the regular trading session on Monday, versus the S&P 500's total return of 19%.
Insulet's results: The raw numbers
| Metric | Q1 2017 | Q1 2016 | Year-Over-Year Change |
| --- | --- | --- | --- |
| Revenue | $101.7 million | $81.2 million | 25% |
| Operating income | ($5.3 million) | ($7.7 million) | N/A |
| Net income from continuing operations | ($10.0 million) | ($10.7 million) | N/A |
| Net income | ($10.0 million) | ($12.5 million) | N/A |
| Earnings per share (EPS) | ($0.17) | ($0.22) | N/A |
| EPS adjusted for discontinued operations | ($0.17) | ($0.19) | N/A |
Data source: Insulet.
Results adjusted for discontinued operations exclude the loss in the first quarter of 2016 from the company's Neighborhood Diabetes supplies business, which it sold in that quarter.
Revenueexceeded the company's guidance of $96 million to $99 million. Insulet doesn't issue earnings guidance. For additional context -- though long-term investors shouldn't place too much weight on Wall Street's near-term estimates -- analysts were looking for a loss of $0.15 per share on revenue of $97.8 million. So Insulet's earnings fell a bit short of Wall Street's expectations, while its revenue beat the consensus.
Image source: Getty Images.
What happened with Insulet in the quarter?
U.S. Omnipod's revenue jumped 18% year over year to $59.7 million.
International Omnipod's revenue soared 63% to $25.1 million.
Drug delivery's revenue grew 12% to $16.9 million. Growth in this business continued to be largely driven byAmgen'sNeulasta Onpro kit, which includes Insulet's Omnipod tech. CEO Patrick Sullivan said on the earnings call that Amgen said sales of its Neulasta Onpro kit represented over 50% of the U.S. Neulasta doses at the end of the first quarter of 2017.
Gross margin was 58.4%, up 420 basis points (4.2 percentage points) from the year-ago period, driven by improved manufacturing and operational execution. The company remains on track to achieve its long-term gross margin target of 65%, Sullivan said on the call.
In February, the company purchased a facility in Acton, Massachusetts, that will be used to expand Omnipod manufacturing and capacity beginning in 2019. At the time of the purchase, Insulet said the facility will provide capacity for it to manufacture up to 70% more pods on a single linewith up to 90% fewer workers as compared to the total of its four current manufacturing lines at its contract manufacturer,Flextronics,in China.
What management had to say
Here's what Sullivan had to say in the press release about Insulet's quarter:
Looking ahead
Insulet had a solid quarter. The company edged up the lower end of its revenue guidance range for full-year 2017 and established second-quarter guidance as follows:
| Period | Initial Revenue Guidance | Updated Revenue Guidance | Year-Over-Year Change |
| --- | --- | --- | --- |
| Q2 2017 | $104 million to $108 million | N/A | 21% at midpoint of range |
| Full-Year 2017 | $420 million to $440 million | $425 million to $440 million | 18% at midpoint of range (up from 17% at midpoint) |
Data source: Insulet.
For context, Wall Street was estimating going into the earnings release that Insulet's second-quarter revenue would come in at $104.6 million.
10 stocks we like better than InsuletWhen investing geniuses David and Tom Gardner have a stock tip, it can pay to listen. After all, the newsletter they have run for over a decade, Motley Fool Stock Advisor, has tripled the market.*
David and Tom just revealed what they believe are the 10 best stocks for investors to buy right now... and Insulet wasn't one of them! That's right -- they think these 10 stocks are even better buys.
Click here to learn about these picks!
*Stock Advisor returns as of May 1, 2017
Beth McKenna has no position in any stocks mentioned. The Motley Fool recommends Insulet. The Motley Fool has a disclosure policy.