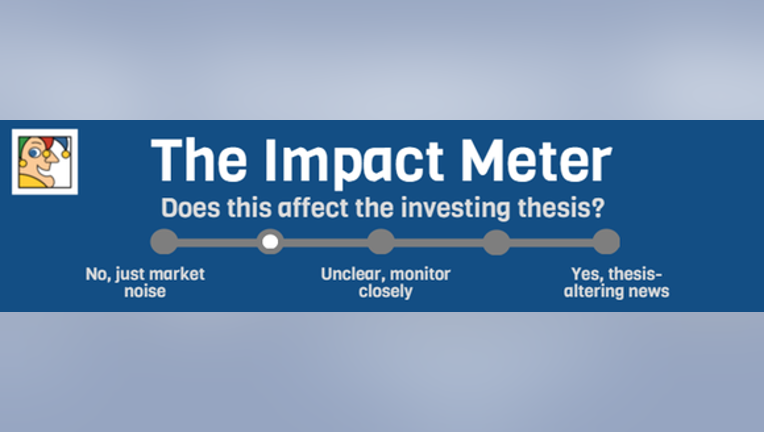 What happened?
Western Digital's looming acquisition of solid-state drive-maker SanDisk is about to be completed following a key approval. Both companies announced that China's Ministry of Commerce, that country's competition regulator, has granted its approval of the merger.
SOURCE: WESTERN DIGITAL
This was the final regulatory nod necessary for the deal to go through. It had previously been given the green light in the U.S., the European Union, and other large markets such as Japan and Turkey.
As a result, the acquisition should close on Thursday, according to both Western Digital and SanDisk. The deal was overwhelmingly approved by both companies' investors this past March, and it will see SanDisk stockholders receive $67.50 in cash, and just less than 0.24 of a share of Western Digital per each SanDisk share they possess.
Does this matter to shareholders?
Although the deal itself will have a major impact on Western Digital and SanDisk, this latest development is only the culmination of a long process. Given that the acquisition won regulatory approval fairly easily in other markets, it wasn't a great surprise that the Chinese authorities waved it through, as well. As such, it shouldn't have much impact on the investing thesis of Western Digital.
The company is about to vault headlong into its new future. The hard disk drives that it still specializes in are rapidly becoming yesterday's technology; it badly needed a major asset in the solid-state segment. Although the SanDisk buy doesn't come cheaply -- Western Digital will have to issue fresh stock, and take on substantial debt in order to raise the necessary funds -- it's a necessary step if it wants to remain a top storage-solutions company on the market.
The article Instant Analysis: Western Digital Acquisition of SanDisk Clears Final Regulatory Hurdle originally appeared on Fool.com.
Eric Volkman owns shares of SanDisk. The Motley Fool owns shares of Western Digital.. Try any of our Foolish newsletter services free for 30 days. We Fools may not all hold the same opinions, but we all believe that considering a diverse range of insights makes us better investors. The Motley Fool has a disclosure policy.
Copyright 1995 - 2016 The Motley Fool, LLC. All rights reserved. The Motley Fool has a disclosure policy.