Instant Analysis: Wal-Mart Upgrades Credit Card Rewards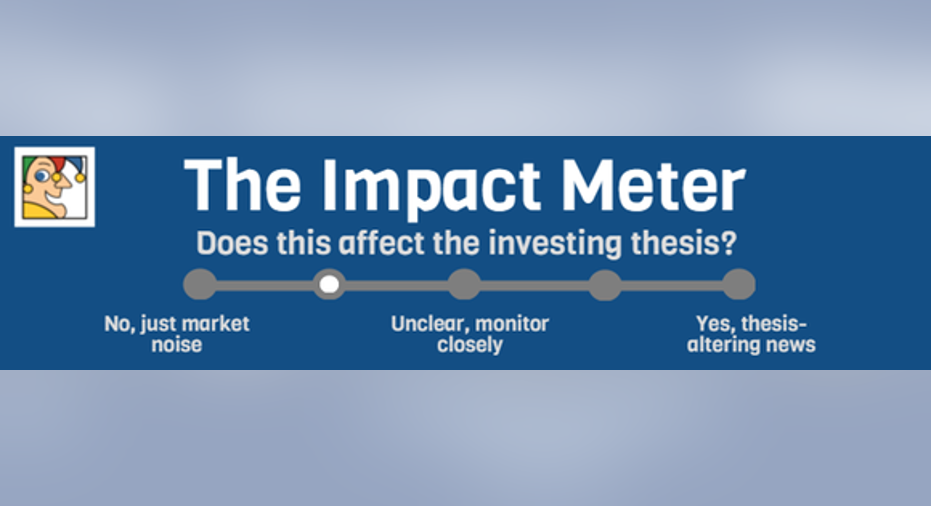 Wal-Mart upgraded its customer rewards program for using its credit cards to remain competitive with Costco, but it likely won't change many minds. Image source: Mike Mozart.
What happened?Wal-Mart just upgraded the benefits and rewards customers can earn by using its prepaid MoneyCard and Walmart credit card, going from just two simple cash-back offers to a variety of savings that can be realized, which it's calling the "3-2-1 Save" cash-back program.
Does it matter?Amid increasingly intense competition for shoppers attention, Wal-Mart undoubtedly sees this as an opportunity to gain a little advantage over Costco , which recently stumbled as it revamped its own credit card program.
The warehouse club is switching from American Express to Visa, and at the same time upgrading the benefits members can receive. The rollout has been delayed, however, as the transition has taken longer than expected, but when it does go live, it's anticipated the rewards offered will be among the best in the industry.
As a matter of necessity then, and to keep from falling further behind, Wal-Mart is enhancing the offers its cards give. Previously, Wal-Mart credit card users could earn $5 back for every $500 spent as well as get a discount of $0.05 off on a gallon of gas purchased at Wal-Mart gas stations. The new rewards program gives users:
3% back on purchases made on Walmart.com
2% back on fuel purchases at Wal-Mart or Murphy USA gas stations
1% back on all Walmart credit card purchases
Existing Wal-Mart cardholders were automatically enrolled in the new rewards program beginning April 1, while new customers can apply for with a prepaid MoneyCard or a Walmart credit card in stores or online, and they can earn an extra 10% on their first day using the card.
Will it be enough to make a difference? Probably not. Customers likely won't drop Costco in favor of Wal-Mart, but it is essential for Wal-Mart to keep its rewards program competitive with the warehouse club to keep its own customers from defecting.
Costco's Visa card will offer 4% cash back on eligible gas purchases, 3% back on restaurant and travel purchases, 2% back for shopping at Costco in-store or online, and 1% back everywhere else.
The article Instant Analysis: Wal-Mart Upgrades Credit Card Rewards originally appeared on Fool.com.
Rich Duprey has no position in any stocks mentioned. The Motley Fool owns shares of and recommends Costco Wholesale and Visa. The Motley Fool recommends American Express. Try any of our Foolish newsletter services free for 30 days. We Fools may not all hold the same opinions, but we all believe that considering a diverse range of insights makes us better investors. The Motley Fool has a disclosure policy.
Copyright 1995 - 2016 The Motley Fool, LLC. All rights reserved. The Motley Fool has a disclosure policy.