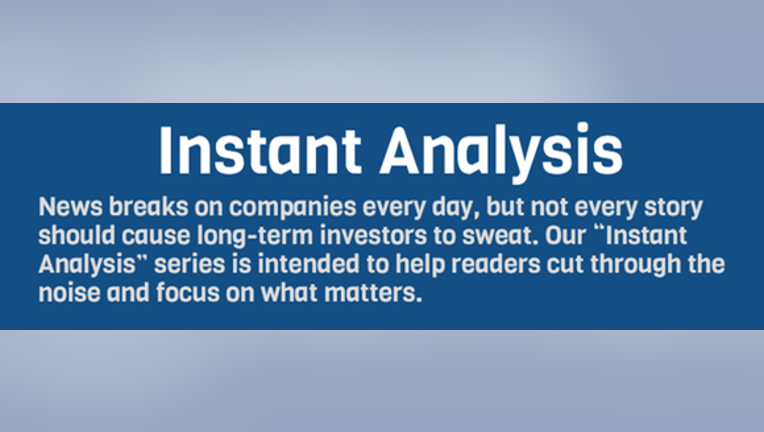 What happened?Valeant Pharmaceuticals CEO Michael Pearson has been placed on indefinite medical leave, the company announced. The news comes several days after the company admitted that he had been hospitalized for severe pneumonia. In his absence, Valeant has formed an office of the chief executive officer, a body that includes several of its top executives. Additionally, a committee of board members has been created to support the office's work. The office of the chief executive officer will head the company on an interim basis. In its statement on the matter, Valeant provided no additional details on Pearson's condition, saying that "out of respect, we will be honoring his family's request for privacy and will not be commenting further on his condition at this time."
Does it matter to your investing thesis?There's never an ideal time for a company head to suddenly vacate his or her post for a medical emergency. For Valeant, now is a particularly trying period that begs for strong and stable leadership -- the company has become one of the poster boys for the perceived evils of drug-price gouging, it's had to contend with rumors that it is "creating invoices to deceive the auditors and book revenue" through a specialty pharmacy division. Meanwhile, its stock price isn't anywhere near what it used to be. The company deserves credit for addressing the CEO issue decisively, announcing the composition of its leadership group concurrent with the news of Pearson's medical leave. Generally speaking, committee leadership isn't ideal, but at least the company is plugging the hole. At the moment, with little to no news of Pearson's condition, it's impossible whether to say when or if he'll be back, who will end up being the permanent CEO if he is replaced, and how this will all affect the company.
The article Instant Analysis: Valeant CEO Placed on Medical Leave originally appeared on Fool.com.
Eric Volkman has no position in any stocks mentioned. The Motley Fool owns shares of and recommends Valeant Pharmaceuticals. Try any of our Foolish newsletter services free for 30 days. We Fools may not all hold the same opinions, but we all believe that considering a diverse range of insights makes us better investors. The Motley Fool has a disclosure policy.
Copyright 1995 - 2015 The Motley Fool, LLC. All rights reserved. The Motley Fool has a disclosure policy.