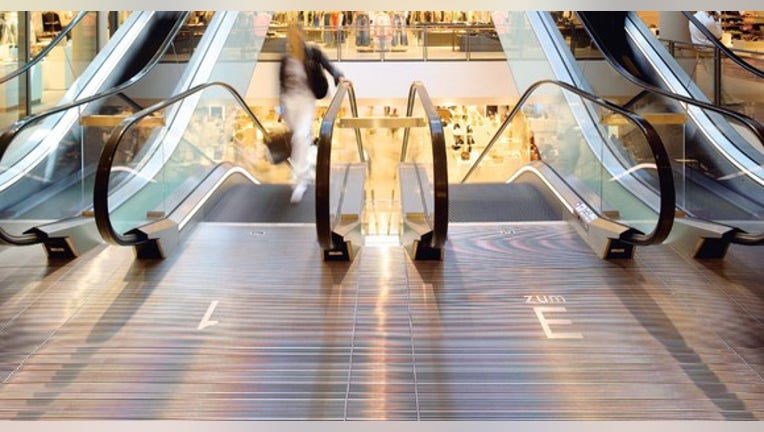 Image source: United Technologies.
What happened
United Technologies Corporation (NYSE: UTX) gave its 2017 outlook presentation and updated investors on development of its strategic objectives. A more detailed analysis of the outlook will follow, but for now let's focus on the headline and segmental numbers.
Management begun by reaffirming its 2016 guidance for EPS of $6.55 to $6.60, sales of $57 billion to $58 billion, and full-year organic sales growth of 2% to 3%, so no surprises there. However, the 2017 guidance was slightly disappointing. The headline numbers:
Full-year guidance for adjusted EPS in the range of $6.30 to $6.60 straddles the analyst consensus for $6.58.
Organic sales growth of 2% to 4%.
The EPS outlook is obviously a bit concerning, but then again United Technologies is beginning to build a reputation for underpromising and overdelivering. After all, in December 2015 management forecast $6.30 to $6.60 in EPS for 2016, only to end up with the current outlook for $6.55 to $6.60. Will it do exactly the same in 2017?
Turning to the segmental outlook, there was a slight surprise. As readers may already be awarethe company is in transition mode in three of its four segments (Otis, Pratt & Whitney, and UTC aerospace systems) whereby short-term pain is being taken in order to lay the groundwork for long-term earnings and cash flow generation.
In that sense, the operating profit outlook for those segments wasn't a surprise. However, it was the outlook for the remaining segment (climate, controls, and security) that was slightly surprising.
Data source: United Technologies Investor Presentation.
It's good to see aerospace systemsback to meaningful earnings growth, and the near-term headwinds at Pratt & Whitney and Otis are well known, but CEO Greg Hayes said he had a "question mark" on growth at climate, controls and systems. Indeed, rival heating, ventilation and air-conditioning (HVAC) company Ingersoll-Rand (NYSE: IR) expects mid-single-digit growthin North America going forward, a growth rate not matched by United Technologies' forecast for low-single-digit growth in Americas commercial HVAC.
Does it matter?
Yes and no. Clearly, the EPS outlook is a bit disappointing, as is the sales forecast for climate, controls, and security.
On the other hand, Otis is forecast to grow volume in 2017 (in line with aims to increase long-term service revenue), aerospace systems is starting to overcome headwinds created by (initially at least) lower-margin sales on newer aircraft, and the key to Pratt & Whitney in 2017 is actually the successful ramp in production.
All told, a mixed outlook, but United Technologies remains an attractive value proposition.
10 stocks we like better than United Technologies When investing geniuses David and Tom Gardner have a stock tip, it can pay to listen. After all, the newsletter they have run for over a decade, Motley Fool Stock Advisor, has tripled the market.*
David and Tom just revealed what they believe are the 10 best stocks for investors to buy right now... and United Technologies wasn't one of them! That's right -- they think these 10 stocks are even better buys.
Click here to learn about these picks!
*Stock Advisor returns as of Nov. 7, 2016
Lee Samaha has no position in any stocks mentioned. The Motley Fool has no position in any of the stocks mentioned. Try any of our Foolish newsletter services free for 30 days. We Fools may not all hold the same opinions, but we all believe that considering a diverse range of insights makes us better investors. The Motley Fool has a disclosure policy.