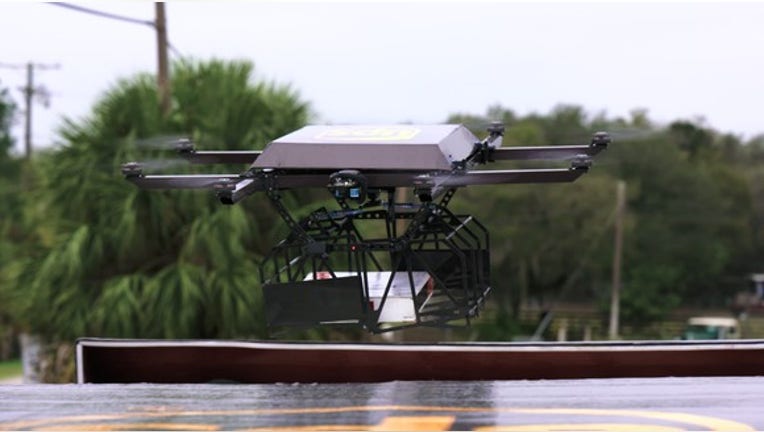 What happened?
United Parcel Service (NYSE: UPS) gave its first investor conference since 2014 on Tuesday and updated investors on its progression toward previous targets and its outlook for 2018-2019. In a nutshell, UPS management did two key things:
Outlined significant network investments designed to increase capacity and productivity, which will mean elevated capital expenditures compared to recent years.
Realigned its outlook for 2018-2019 from that given in 2014.
Back in 2014, management forecast that revenue growth in the 2015-2019 period would average 5%-7%, with operating profit growing 8%-11%, but the updated forecast for 2018-2019 calls for 4%-6% revenue growth with operating profit set to grow 5%-9%. What's changed?
There are two factors. First, a combination of lower-than-expected global growth and disappointing U.S. industrial production means that all three UPS segments (U.S. domestic, international, and supply chain and freight) have tracked below their 2015-2019 targets.
Moreover, the updated targets are still below the long-term guidance given in 2014:
Data source: United Parcel Service presentations. *Updated outlook.
The second factor relates to the strains of servicing the burgeoning growth in e-commerce business-to-consumer (B2C) deliveries. They tend to be relatively lower-margin and are creating service challenges for UPS and FedEx Corporation (NYSE: FDX), particularly during peak delivery period in the holiday season. Both companies have had to ramp up capital expenditures in order to deal with it.
Does it matter?
There is certainly more to say, but the initial conclusion is that it does matter a bit, just not in the headline numbers.
The market has obviously known for some time that UPS was tracking below the long-term guidance it gave in 2014, and you can't blame management for sluggish global growth and weak U.S. industrial production. In that sense, the reduced revenue and earnings outlook was somewhat expected.
Image source: United Parcel Service.
However, it has become clear in recent years that FedEx's separate air and ground networks mean it can better deal with e-commerce surges during peak. In contrast, UPS' integrated network has had more difficulties with the issue, creating the need for investments in capacity expansion. Moreover, UPS plans to make strategic investments in automation and technology in the next few years.
All of this means that CFO Richard Peretz now expects capital expenditures to be 6%-7% of sales compared to the outlook for 4.5%-5% for 2015-2019 given in 2014. That's going to eat intofree cash flow generation at UPS, and that's never a good thing for investors.
10 stocks we like better than United Parcel ServiceWhen investing geniuses David and Tom Gardner have a stock tip, it can pay to listen. After all, the newsletter they have run for over a decade, Motley Fool Stock Advisor, has tripled the market.*
David and Tom just revealed what they believe are the 10 best stocks for investors to buy right now...and United Parcel Service wasn't one of them! That's right -- they think these 10 stocks are even better buys.
Click here to learn about these picks!
*Stock Advisor returns as of February 6, 2017.
Lee Samaha has no position in any stocks mentioned. The Motley Fool recommends FedEx and United Parcel Service. The Motley Fool has a disclosure policy.