Instant Analysis: U.S. Steel Sets Ex-CEO's Departure Date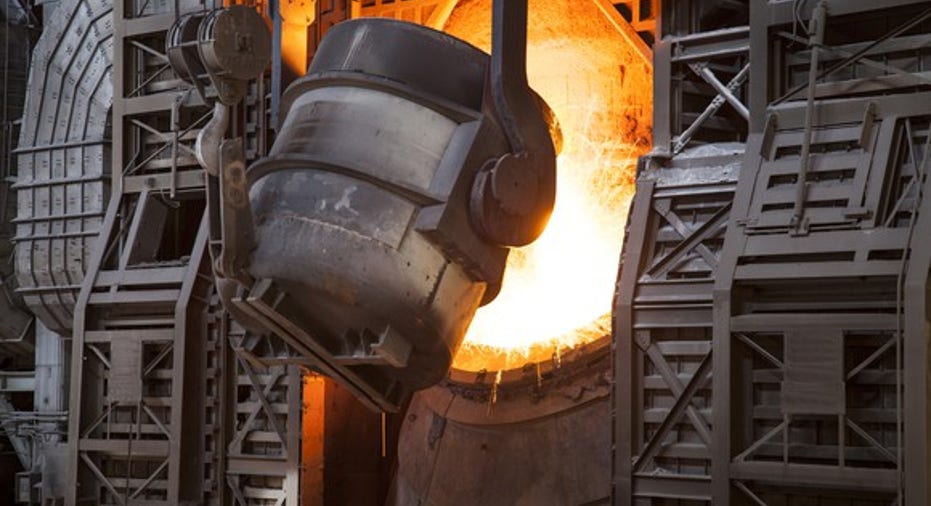 What happened?
Metallurgy giant U.S. Steel (NYSE: X) announced that former CEO Mario Longhi is fully retiring from the company, effective June 30. He vacated the CEO position on May 8, but is retaining his seat on the board of directors, and will provide "transitional support" to the company until his departure.
U.S. Steel named David Burritt as interim CEO; he has also become a member of the board of directors. Burritt had been serving as the company's COO and president.
IMAGE SOURCE: GETTY IMAGES
Considering the storied history of U.S. Steel, Longhi had a relatively short tenure as leader. He was named its CEO and president, and given his board seat, in 2013.
He intimated that the briefness of that stay was by design. "When I came to the company, I envisioned a five-year tenure, which I have completed."
"I am proud of the progress we have made, which solely resides on the people of this company," he added.
Does it matter?
Longhi's departure comes, likely not coincidentally, a few short weeks after U.S. Steel released an ugly first-quarter earnings report. Revenue came in well short of analyst expectations, and the company posted an unexpected loss of $180 million. Shares plunged on the news.
One reason the market was anticipating more positive results is that steel prices have been on the rise. That was one factor juicing the results of more successful competitor Nucor (NYSE: NUE) , which saw its profitability more than triple, on a year-over-year basis, in Q1.
U.S. Steel's flop looked particularly bad compared to Nucor's runaway success during the same period. It also highlighted the stark differences between steelmakers burdened with persistently high production costs, like U.S. Steel, and more nimble manufacturers such as Nucor. U.S. Steel has said it would quicken the pace of its equipment upgrades; investors should keep an eye on how the new leadership tackles this endeavor.
10 stocks we like better than United States SteelWhen investing geniuses David and Tom Gardner have a stock tip, it can pay to listen. After all, the newsletter they have run for over a decade, Motley Fool Stock Advisor, has tripled the market.*
David and Tom just revealed what they believe are the 10 best stocks for investors to buy right now... and United States Steel wasn't one of them! That's right -- they think these 10 stocks are even better buys.
Click here to learn about these picks!
*Stock Advisor returns as of May 1, 2017
Eric Volkman has no position in any stocks mentioned. The Motley Fool recommends Nucor. The Motley Fool has a disclosure policy.