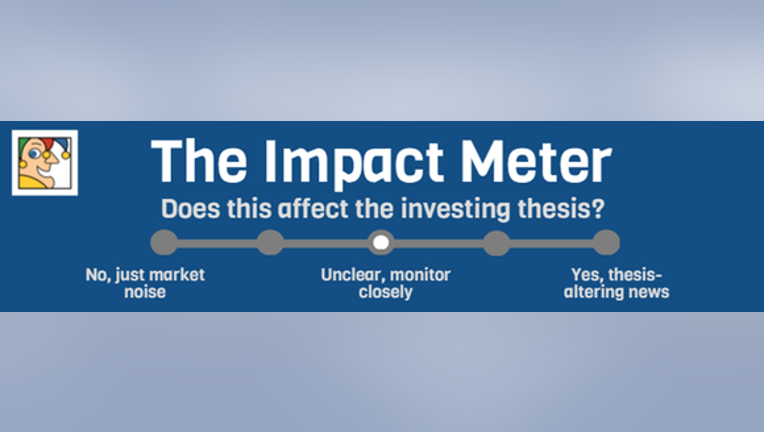 What happened?Over the weekend, representatives of the United Steelworkers union -- who are currently hammering out new contracts with big steelmaker U.S. Steel and even bigger steelmaker ArcelorMittal -- reported victory on at least one front.
Specifically, the steelworkers union says it has finalized a new three-year contract with USX that could cover 18,000 workers at 26 separate local unions. We say "could" because negotiating the contract is just the first step. Now the union needs to convey details of the agreement to all those union members (a process that will require at least one week), call a vote, and have them cast their yeas and nays.
Only then will we know whether the union has delivered the steelworkers a true Christmas present -- or a lump of (presumably metallurgical) coal.
Does it matter?Actually, according to the union, the new contract is not likely to get voted on before Christmas. And for that matter, neither side will be releasing details of the deal to the public before the voting is all done.
At this point, we know that U.S. Steel has asked the union for concessions on overtime pay and healthcare contributions, as well as for the right to subcontract some tasks to non-union workers -- all in an effort to lower costs and help the company deal with a flood oflow-priced steel from China. But we don't know the union's response, or how this will ultimately play out.
Indeed, the new year could come before the rest of us -- including shareholders in U.S. Steel and its rivals -- get the full picture of what has happened, what it means for the steelmakers' profitability, and how it changes the relative competitive positions of U.S. Steel vis-a-vis ArcelorMittal (whose union has not even finalized a contract yet). Last we heard, the companies were relatively neck-and-neck, withS&P Capital IQreporting that U.S. Steel has an 8.3% gross margin on its production, while ArcelorMittal lags at 8.1%.
Depending on the contract details, it won't take much to shift that balance of power. But for now, we're all in wait-and-see mode -- much like the steelworkers, waiting to get a glimpse at their new contract.
The article Instant Analysis: U.S. Steel Inks Deal With Union originally appeared on Fool.com.
Rich Smithdoes not own shares of, nor is he short, any company named above. You can find him onMotley Fool CAPS, publicly pontificating under the handleTMFDitty, where he's currently ranked No. 308 out of more than 75,000 rated members.The Motley Fool has no position in any of the stocks mentioned. Try any of our Foolish newsletter services free for 30 days. We Fools may not all hold the same opinions, but we all believe that considering a diverse range of insights makes us better investors. The Motley Fool has a disclosure policy.
Copyright 1995 - 2015 The Motley Fool, LLC. All rights reserved. The Motley Fool has a disclosure policy.