Instant Analysis: Toymaker Hasbro Is Rolling the Dice That Live Entertainment Will Be a Lucrative Ne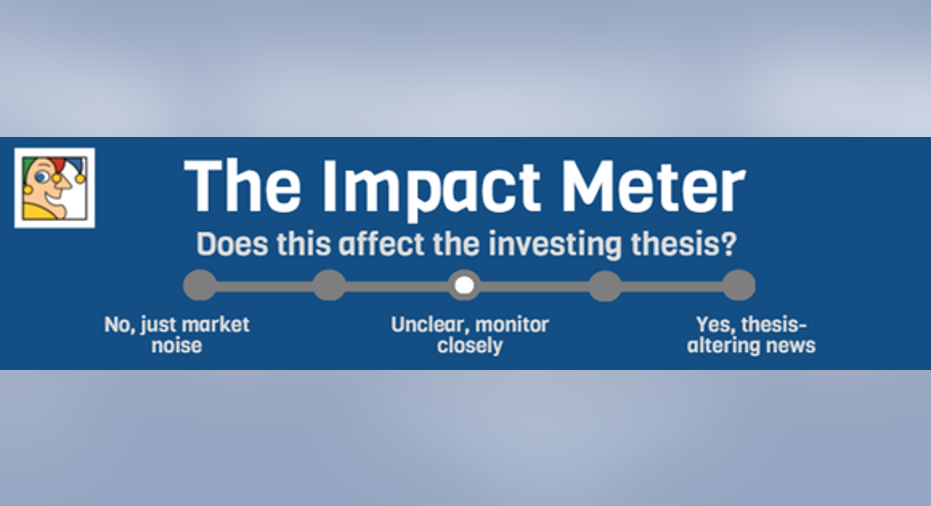 Image source: gosheshe via Flickr. Danger ahead, choo-choo!
Hasbro has partnered with the Araca Group to develop a Broadway musical based on its iconic board game, Monopoly, as Variety revealed last week. Monopoly the Musical is reportedly the first in a series of projects based on Hasbro's collections of brands that the two companies will develop into stage productions for various venues.
This news follows Hasbro's announcement last year that it's teaming with Lions Gate Entertainment to produce a movie adapted from the popular real estate board game. The film is expected to hit the silver screen in a couple years.
The Araca Group is a Broadway producing and merchandising company that produced Urinetown and helped produce Wicked. The production's plot and musical style are reportedly up in the air.
"What turns us on is creating something that explores the world of Monopoly, kind of like the Lego movies have done with Legos," Variety quoted Araca's Matthew Rego as saying.
The two partners have previously worked together on a merchandising deal.
The musical's premiere is reportedly at least three or four years away.
Does it matter?
It remains to be seen whether Monopoly the Musical will pass go with theatergoers, though Hasbro shareholders should view it as a positive that the company is exploring an entirely new revenue source.
It's likely that some people -- including a portion of regular theatergoers -- will balk at the project as being too commercial. We're talking about a Broadway play based on a game owned by a publicly traded company. Sure, few have batted an eye at Hasbro's planned and in-the-works toy-based movies, such as the Transformers franchise, and Time Warner'sWarner Brother's 2014's The Lego Movie was a runaway hit that garnered fantastic reviews. However, Broadway is an entirely different venue from local movie theaters -- and target audiences are usually quite different in terms of age and other characteristics.
Positively, Monopoly the Musicalcould draw some folks to the theater who otherwise might not attend, and it seems likely that this venture could pass muster with some regular Broadway theatergoers who might sniff at just about any other similar project. Monopoly is deeply ingrained in U.S. culture, with the game dating back to 1903 and the current version first published in 1935.
When I was a child, Monopoly was one of my family's favorite go-to games on rainy days while vacationing along the New Jersey seashore, several towns away from Atlantic City, where the game is set. Gazillions of people have had similar experiences, some of whom are likely to have a nostalgic pull toward entertainment based on the classic game. That's what Hasbro is banking on.
The article Instant Analysis: Toymaker Hasbro Is Rolling the Dice That Live Entertainment Will Be a Lucrative New Revenue Source originally appeared on Fool.com.
Beth McKenna,who has an affinity for the "yellows" in Monopoly, has no position in any stocks mentioned. The Motley Fool owns shares of and recommends Hasbro, Lions Gate Entertainment, and Time Warner. Try any of our Foolish newsletter services free for 30 days. We Fools may not all hold the same opinions, but we all believe that considering a diverse range of insights makes us better investors. The Motley Fool has a disclosure policy.
Copyright 1995 - 2016 The Motley Fool, LLC. All rights reserved. The Motley Fool has a disclosure policy.