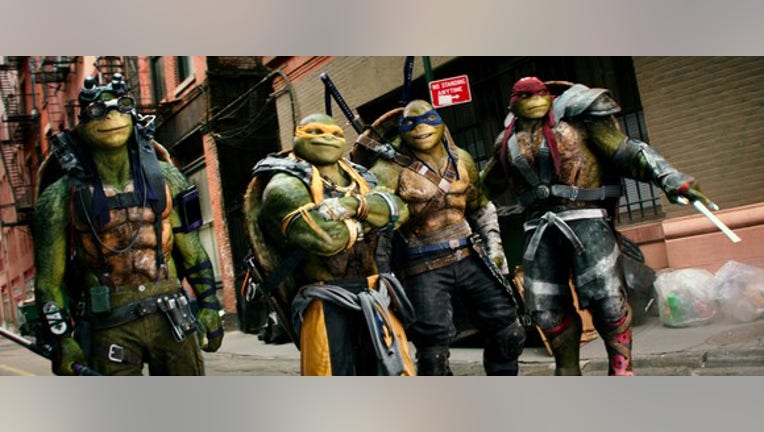 Paramount's Teenage Mutant Ninja Turtles 2: Out of the Shadows topped the domestic box office after its release on June 3, but the results came in well below expectations. The movie grossed just under $80 million worldwide as of June 8, which compares poorly to its production budget of $135 million.
Image source: Paramount.
After deducting marketing costs and an estimated 20% to 50% cut to theaters, the new Turtles film -- which was intended to be one of Paramount's tentpole films this year -- could be a huge flop for its parent company Viacom .
Another reason to sell Paramount?
The film's poor performance seemingly supports Viacom CEO Philippe Dauman's attempt to sell a 49% stake in Paramount, which reported a streak of sales declines and widening losses over the past several quarters. Dauman believes that selling a stake to a strategic partner, especially one with a streaming background, "will provide important benefits to both Paramount and Viacom."
That strategy sparked a huge battle with Sumner Redstone, whose family owns an 80% stake in both Viacom and CBS through a holding company called National Amusements. Redstone, who opposes a sale of Paramount, resigned as executive chairman from both companies in February. Dauman hasclaimed that the 93-year-old media mogul is incapacitated, and that Shari Redstone, his 62-year-old daughter, is trying to "seize control" of both companies by speaking on her father's behalf. Some analysts believe that Shari Redstone plans to merge Viacom andCBS into a single company again.
Last month, Redstone's camp tried to oust Dauman and his allies from a seven member trust which would inherit Sumner's voting stake after his death. Redstone's spokesman also issued a statement claiming that Redstone would oppose a sale of Paramount "unless Viacom's board presents a concrete plan that convinces him otherwise."
What does this mean for investors?
A single box office bomb shouldn't cause investors to panic, but it draws a lot of attention to the turmoil which has engulfed Paramount and Viacom. Paramount's biggest franchise, Transformers, won't return until next year, and it's unclear if that aging series can keep supporting Paramount's business.
Meanwhile, Viacom's core cable TV business is also in decline due to weak programming, lower ad spending, andcord cutting. Unless Viacom can get its act together soon, the dismal performance of TMNT 2 could be a sneak preview of the disasters to come.
The article Instant Analysis: TMNT 2 Disappoints As Viacom's Civil War Continues originally appeared on Fool.com.
Leo Sun has no position in any stocks mentioned. The Motley Fool has no position in any of the stocks mentioned. Try any of our Foolish newsletter services free for 30 days. We Fools may not all hold the same opinions, but we all believe that considering a diverse range of insights makes us better investors. The Motley Fool has a disclosure policy.
Copyright 1995 - 2016 The Motley Fool, LLC. All rights reserved. The Motley Fool has a disclosure policy.