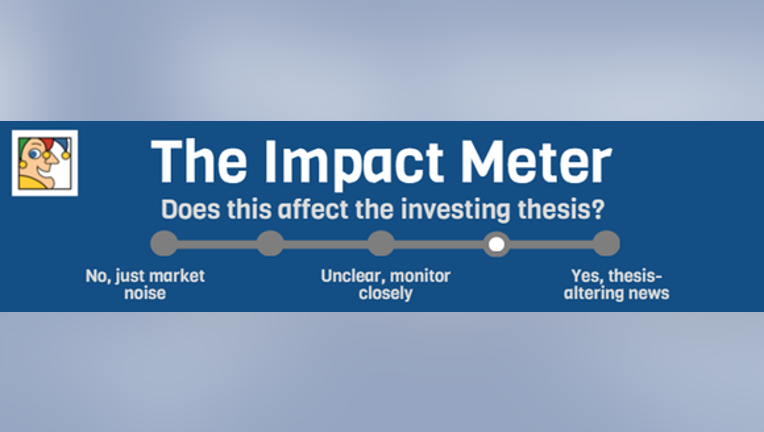 What happened?It's a bit late for the holiday season, but Time Warner gave its investors a small reason to celebrate. CFO Howard Averill said that he expects the company to land "just above the high end" of its adjusted per-share earnings guidance for fiscal 2015.
Originally, the media conglomerate expected this to be between $4.60 and $4.70. That represented growth of 11% to 13% over the 2014 figure of $4.15 per share.
After Averill's announcement Time Warner said that it had extended the contract of CEO Jeff Bewkes by three years, through 2020. His compensation remains the same; for 2014, this was valued at just under $33 million. Bewkes has been in his position since 2009.
Does it matter?Time Warner is more than holding its own in the face of threats from cord-cutting. It continues to grow its bottom line, on the back of a strong lineup of TV assets like HBO, which the company cleverly made available as a stand-alone premium streaming service last year. Averill's remarks were surely a relief to shareholders, coming two months after Time Warner cut its guidance for fiscal 2016.
The company isn't out of the woods yet. The box office performance of the films from its Warner Bros. unit last year could have been better, and pay-TV subscribers are still eager to snip that cord. But Time Warner is managed by a good team that knows how to leverage its considerable assets, and it should continue to perform despite the cord-cutting headwinds. The one-two punch of the EPS news and the extension of Bewkes' contract should improve sentiment toward the company. Stockholders should find it all to be encouraging for their investment.
The article Instant Analysis: Time Warner CFO Sees Company Beating 2015 EPS Projection originally appeared on Fool.com.
Eric Volkman has no position in any stocks mentioned. The Motley Fool recommends Time Warner. Try any of our Foolish newsletter services free for 30 days. We Fools may not all hold the same opinions, but we all believe that considering a diverse range of insights makes us better investors. The Motley Fool has a disclosure policy.
Copyright 1995 - 2016 The Motley Fool, LLC. All rights reserved. The Motley Fool has a disclosure policy.