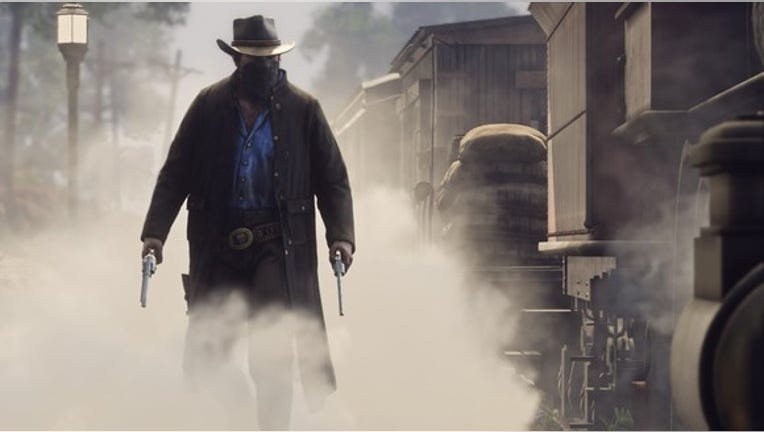 What happened?
Video gamers who are fond of Western-themed titles will have to wait a little longer for the latest big-ticket one. Take-Two Interactive's (NASDAQ: TTWO) Rockstar Games announced that the release of Red Dead Redemption 2, the highly anticipated sequel to its popular Western game, has been postponed until spring of next year. It was originally slated to be released this fall.
RED DEAD REDEMPTION 2 SCREENSHOT. IMAGE SOURCE: ROCKSTAR GAMES.
The Take-Two division explained that the delay is because "some extra time is necessary to ensure that we can deliver the best experience possible for our fans."
Read Dead Redemption 2 is being developed "from the ground up" for the current generation of consoles, rather than being ported over from earlier technology, as in the case of Take-Two/Rockstar's Grand Theft Auto V.
Does it matter?
No investor likes to hear that a key product from their company is being postponed. Like the loser in a saloon brawl, Take-Two's stock was pummeled following the announcement of the Red Dead Redemption 2 news.
It soon recovered, though, when the company released its Q4 and full-year 2017 results. These were, to put it mildly, very encouraging. Net revenue grew by over 50% on a year-over-year basis to nearly $572 million, while net income doubled and then some to $99 million. Both figures crushed the average analyst estimates.
These days, the video-game industry isn't as dependent as it once was on sales of new titles. Nearly one-quarter of Take-Two's Q4 derived from recurring revenue -- add-on content and the like -- for existing games.
Considering that, investors shouldn't worry about the Red Dead Redemption 2 postponement. In fact, they should rather be encouraged that Take-Two/Rockstar is devoting the time to get the game in better shape, as opposed to rushing it to market. After all, the company is doing very welldrawing revenue and netting profit from its numerous other sources.
10 stocks we like better than Take-Two Interactive When investing geniuses David and Tom Gardner have a stock tip, it can pay to listen. After all, the newsletter they have run for over a decade, Motley Fool Stock Advisor, has tripled the market.*
David and Tom just revealed what they believe are the 10 best stocks for investors to buy right now...and Take-Two Interactive wasn't one of them! That's right -- they think these 10 stocks are even better buys.
Click here to learn about these picks!
*Stock Advisor returns as of May 1, 2017.
Eric Volkman has no position in any stocks mentioned. The Motley Fool owns shares of and recommends Take-Two Interactive. The Motley Fool has a disclosure policy.