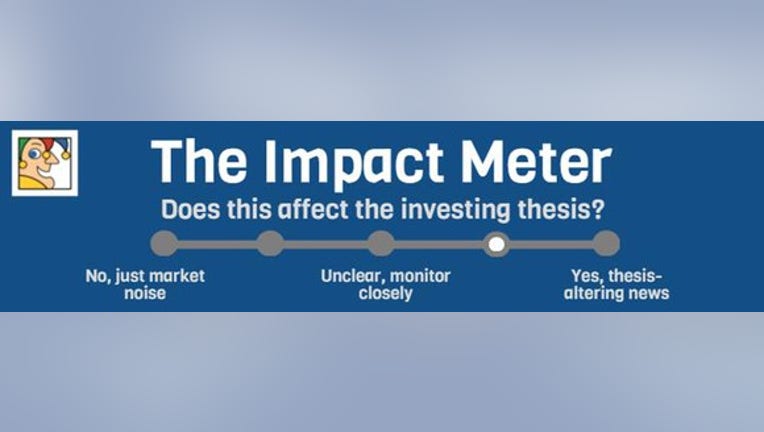 Marvel Comics is about to get a new Invincible Iron Man, and her name is Riri Williams. Image source: Marvel Entertainment.
Robert Downey Jr. may soon end his tenure playing Tony Stark/Iron Man in Walt Disney's Marvel movies. How do we know? We don't, but Marvel's comics tend to signal the general direction of its films, and in the comics, a new Iron Man is on deck to replace Tony Stark. Her name is Riri Williams.
Writer Brian Michael Bendis and artist Stefano Caselli will team up to bring her to life in a new volume of the Invincible Iron Man comic book series coming out of the events of Marvel's Civil War II crossover event, which is ongoing as of this writing.
Downey, who's played Stark in six of the MCU films if you only count feature roles and seven if you also count his cameo at the end of The Incredible Hulk, appeared to endorse the new Iron Man in a July 7 tweet. "Get ready for a new generation of Marvel BAMF," he wrote.
Does it matter?
Losing Downey is inevitable. Whether it's the result of bringing Williams' character to life on screen or contract negotiations, age, or lack of interest, Disney and Marvel will at some point bring moviegoers a new version of the Armored Avenger. For investors, how Marvel handles the coming shift is what's crucial. Downey has helped make them rich, after all.
Disney stock has more than tripled since Iron Man entered theaters on May 2, 2008, back when Marvel was still an independent enterprise.Most of the proceeds generated by its films in the years since have flowed to the House of Mouse, and there have been lots of proceeds to collect -- over $10.2 billion in global box office receipts from 13 films, or $787.3 million on average, Box Office Mojo reports.
Downey has helped make those numbers real. Now he has to help prepare audiences for the woman who could become his replacement, and assuage investors in the process. I wouldn't bet against him.
The article Instant Analysis: Robert Downey Jr.'s Days As a Disney Hero May Be Coming to an End originally appeared on Fool.com.
Tim Beyers owns shares of Walt Disney andhas the following options: long January 2017 $85 calls on Walt Disney. The Motley Fool owns shares of and recommends Walt Disney. Try any of our Foolish newsletter services free for 30 days. We Fools may not all hold the same opinions, but we all believe that considering a diverse range of insights makes us better investors. The Motley Fool has a disclosure policy.
Copyright 1995 - 2016 The Motley Fool, LLC. All rights reserved. The Motley Fool has a disclosure policy.