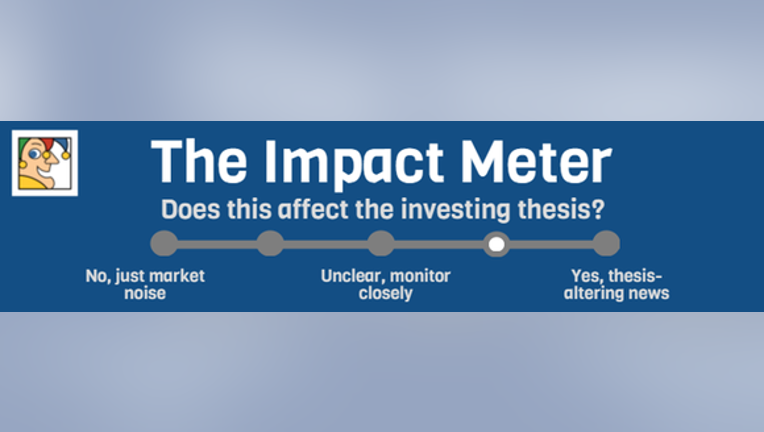 Image by Unsplash via pixabay
Regeneron Pharmaceuticals andSanofi reported top-line results from a phase 3 trial involving their experimental drug sarilumab earlier today.
The 369 patient study was designed to compare how patients with active rheumatoid arthritis, or RA, responded to sarilumab as a monotherapy versus those who usedAbbVie'smegablockbuster drug Humira. The results confirmed that sarilumab did a better job at treating the symptoms of RA after 24 weeks and did so by a statistically significant margin. The study also showed that sarilumab was able to met the study's secondary endpoints as well, which looked at how well the therapy improved patients' disease scores and physical function.
Worldwide sales of Humira topped more than $14 billion in 2015, and the drug generated more than 60% of AbbVie's total revenue -- so calling it an important therapy for AbbVie is an understatement. News of sarilumab besting Humira in treating RA could spell trouble for the Humira down the road.
Of course, AbbVie didn't sell $14 billion worth of Humira based on its RA indication alone, as the drug is labeled to treat a huge number of other diseases. Humira is also approved to treat Plaque Psoriasis, Anklosing Spondylitis, Hidradenitis Suppurativa, Crohn's Disease, and more, so even if sarilumab does manage to win regulatory approval and steal some RA market share, it's not like Humira sales will crater.
It should be noted that the data from the study wasn't flawless, either. Patients who used sarilumab instead of Humira had a much higher risk of developing both Neutropenia -- or low white blood cell count -- and injection site erythema. That data could help AbbVie convince some providers that Humira is still the best treatment option for patients with RA, which could also work to stem any potential decline.
Still, Regeneron Pharmaceuticals and Sanofi certainly have the resources and skill to effectually launch sarilumab should it win approval. The FDA is currently reviewing sarilumab for approval and has set a target decision date of October 30, 2016, so it could be on the market by the end of the year. With analysts calling for peak sales for sarilumab to top$1 billion, this is a drug that AbbVie and Regeneron Pharmaceutical shareholders alike should keep on their radar.
The article Instant Analysis: Regeneron Pharmaceuticals and Sanofi's Experimental Drug Bests an AbbVie Blockbuster originally appeared on Fool.com.
Brian Feroldi has no position in any stocks mentioned. The Motley Fool has no position in any of the stocks mentioned. Try any of our Foolish newsletter services free for 30 days. We Fools may not all hold the same opinions, but we all believe that considering a diverse range of insights makes us better investors. The Motley Fool has a disclosure policy.
Copyright 1995 - 2016 The Motley Fool, LLC. All rights reserved. The Motley Fool has a disclosure policy.