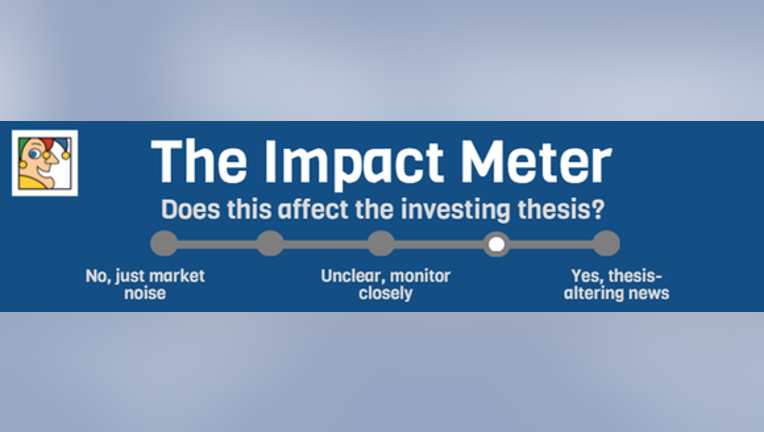 What happened?A merger in the banking sector has gotten the green light from the investors in the company being acquired. National Penn Bancshares announced that its shareholders approved a proposed merger with regional financial-services company BB&T . The news comes several months after the two companies agreed in principle to the deal. In a tersely worded press release on the shareholder vote, National Penn Bancshares quoted its CEO, Scott Fainor, as saying those investors "overwhelmingly supported" what is effectively a buyout by BB&T. National Penn Bancshares did not specify what percentage of those stockholders voted in favor of the deal. The merger is still subject to approval from the relevant regulatory bodies; given the likely possibility this occurs, BB&T will absorb another asset in what has been a mini-acquisition spree this year.
Does it matter?The merger is, naturally, a fundamental change for National Penn Bancshares stockholders, and one with substantially less impact for BB&T investors. Having National Penn Bancshares in its portfolio will add roughly $10 billion in assets to BB&T's balance sheet, which isn't a tremendous amount when matched against the latter's tally of nearly $210 billion. Still, the deal, combined with the purchase of Susquehanna Bancshares earlier this year, will help expand BB&T's footprint in the mid-Atlantic region -- National Penn Bancshares has 124 branches throughout Pennsylvania, New Jersey, and Maryland, while Susquehanna had over 240 locations in those states, plus West Virginia.
Meanwhile, BB&T is funding 70% of the National Penn Bancshares with its own stock, leaving it on the hook for only around $540 million in cash. That's only a fraction of the nearly $5.5 billion it reaped in net interest income in its fiscal 2014.
The article Instant Analysis: Penn National Shareholders Approve Merger With BB&T originally appeared on Fool.com.
Eric Volkman has no position in any stocks mentioned. Nor does The Motley Fool. Try any of our Foolish newsletter services free for 30 days. We Fools may not all hold the same opinions, but we all believe that considering a diverse range of insights makes us better investors. The Motley Fool has a disclosure policy.
Copyright 1995 - 2015 The Motley Fool, LLC. All rights reserved. The Motley Fool has a disclosure policy.