Instant Analysis: Paramount and Hasbro Strike a Movie Development Deal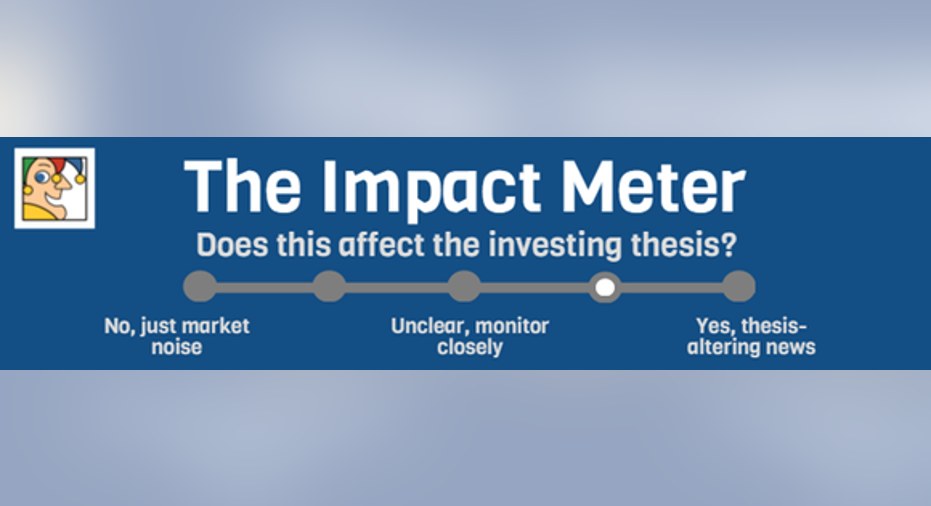 What happened?Viacom and Hasbro announced today that they're teaming up to bring the latter's toy lines to the big screen. The two companies said they will combine to turn the latter's brands G.I. Joe, Micronauts, Visionaries, M.A.S.K., and ROM into feature films. Ultimately, these efforts will comprise an interconnected movie "universe," much like what Walt Disney's Marvel Studios has successfully achieved. Hasbro unit Allspark Pictures will produce the films, with Paramount (Viacom's incumbent film conglomerate) acting as the distributor. Viacom and Hasbro are continuing a partnership that birthed the current Transformers movie franchise based on the popular toys of the same name. The financial and contractual terms of the new deal were not made public.
Does it matter?Since we haven't been given many details of the arrangement, it's difficult to ascertain just how much Viacom and Hasbro stand to gain from it. It's safe to assume that the movies will make plenty of money; the Transformers films, although critics and serious cinema buffs have met them with scorn, have sold like gangbusters at the box office. All four in the modern franchise (not counting an animated 1986 effort) have raked in ticket sales well exceeding their production budgets. The five toy lines the new deal covers don't quite boast the name recognition Transformers enjoys (save for, perhaps, G.I. Joe), but -- like anything hot in Hollywood these days -- they have their long-established fan bases. That should make for enthusiastic, built-in young audiences happy to bug their parents to see the movies. Of the two companies, Viacom has the most to gain; its feature-film performance this year has been lackluster, with only one title, Mission: Impossible: Rogue Nation, occupying the list of the year's top 10 grossing movies to date. Additionally, with a nearly 43% drop in share price so far in 2015, its stock could use a fresh box-office win or two in the new year.
The article Instant Analysis: Paramount and Hasbro Strike a Movie Development Deal originally appeared on Fool.com.
Eric Volkman owns shares of Walt Disney. The Motley Fool owns shares of and recommends both Hasbro and Walt Disney. Try any of our Foolish newsletter services free for 30 days. We Fools may not all hold the same opinions, but we all believe that considering a diverse range of insights makes us better investors. The Motley Fool has a disclosure policy.
Copyright 1995 - 2015 The Motley Fool, LLC. All rights reserved. The Motley Fool has a disclosure policy.