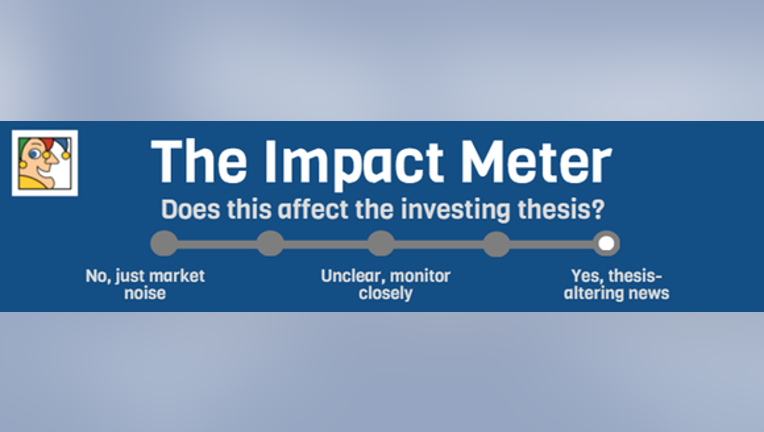 What happened? It looks like Outerwall is bowing to pressure from an activist shareholder. The company, best known for its Redbox DVD-rental kiosks and Coinstar coin-cashing machines, said in a press release that it "has initiated a process to explore strategic and financial alternatives to maximize shareholder value." It has retained Morgan Stanleyas its financial advisor for the purpose.
In the press release, Outerwall also said that it will double its quarterly dividend to $0.60 per share. The next payout will be dispensed on June 21 to shareholders of record as of June 7. Based on that payout, the stock yields over 6% as of this writing.
Does it matter?Well, that was fast. The moves come only a month or so after activist hedge fund Engaged Capital revealed that the firm and its affiliates held a
Source: Soctech via Flickr
nearly 15%stake in Outerwall. Soon after, Engaged Capital sent a long letter to the company, one section of which was titled, "The Path to Shareholder Value Creation". Among the actions suggested under that heading were that the board hire advisors to begin the process of taking the company private. Another was a detailed request for Outerwall to utilize its free cash flow to pay a more sizable dividend and to reduce debt.
We cannot say for certain that Engaged Capital was the primary driver behind this recent announcement. Regardless, phrases like "strategic and financial alternatives" typically mean a company is hunting around for a buyer.
That possibility of a brighter future, plus the reality of a much higher dividend, should boost interest in the stock, which has already added over 10% since the announcement. That should be a welcome relief to current shareholders -- Outerwall stock is slightly outperforming the broad market year-to-date after previously plummeting as much as 30% in February.
The article Instant Analysis: Outerwall Inc Launches Strategic Review, Doubles its Dividend originally appeared on Fool.com.
Eric Volkman has no position in any stocks mentioned. The Motley Fool has no position in any of the stocks mentioned. Try any of our Foolish newsletter services free for 30 days. We Fools may not all hold the same opinions, but we all believe that considering a diverse range of insights makes us better investors. The Motley Fool has a disclosure policy.
Copyright 1995 - 2016 The Motley Fool, LLC. All rights reserved. The Motley Fool has a disclosure policy.